Boris Johnson: 'A very good deal both for the EU and the UK'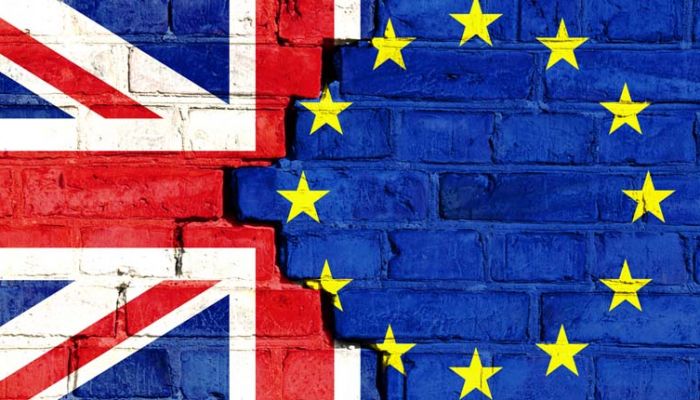 A new Brexit deal has been agreed with the European Union only hours before the start of the EU Council meeting in Brussels.
EU Commission President Jean-Claude Juncker tweeted:
🇪🇺🤝🇬🇧 Where there is a will, there is a #deal – we have one! It's a fair and balanced agreement for the EU and the UK and it is testament to our commitment to find solutions. I recommend that #EUCO endorses this deal. pic.twitter.com/7AfKyCZ6k9

— Jean-Claude Juncker (@JunckerEU) October 17, 2019
President Juncker added: 'We now have a newly agreed Protocol that protects peace and stability on the island of Ireland and fully protects our Single Market. I hope that we can now bring this over the line and provide the certainty our citizens and businesses so deserve.'
The new Withdrawal Agreement says in specific relation to Northern Ireland that both sides are:
'Determined that the application of this Protocol should impact as little as possible on the everyday life of communities in both Ireland and Northern Ireland'
It also underlined 'the firm commitment to no customs and regulatory checks or controls and related physical infrastructure at the border between Ireland and Northern Ireland'.
There is a clear view from the EU that while many key figures in Brussels might regret the UK's referendum decision in 2016, the time has now come to pass a Withdrawal Agreement and to move forward to the second stage of negotiating the UK's future partnership with the EU.
In a joint press conference with President Juncker, Boris Johnson said: 'I do think that this deal represents a very good deal both for the EU and the UK. It represents a reasonable, fair outcome and reflects the large amount of work that's been undertaken by both sides.'
The PM was also keen to stress that today's agreement does protect the peace process in Northern Ireland.
Johnson called on his fellow MPs in Westminster to: 'come together to get Brexit done, to get this excellent deal over the line and to deliver Brexit without any more delay so that we can focus on the priorities of the British people.'
He added that the UK was keen to leave the EU on good terms: 'We are a quintessential European country. Solid European friends, neighbours and supporters.'
For many, the risk of the EU lowering environmental standards and workers' rights has been a concern addressed by the 'Level playing field for open and fair competition'. This is crucial to securing the votes of as many Labour MPs as possible, who will presumably have to vote against their party whip in order to support the deal.
This aspect has been moved from the legally binding withdrawal agreement to the non-legally binding political declaration. This might be a major stumbling block to securing the votes of Labour MPs in leave-voting seats, who have expressed a desire to leave the EU with a deal swiftly. Labour's Seb Dance MEP said moving the level playing field measures is 'as sure a sign as any, Johnson has no intention of honouring them'.
After days of intense talks, the Conservative Party's confidence and supply partners, the Democratic Unionist Party, have not actually signed up to this latest deal. Some wonder if they will change their view before Saturday's crucial votes or if the PM feels he has sufficient MPs on side, not to need the ten DUP votes. Equally will they abstain or vote against the deal? This will have a significant impact on the final result. On 30 March 2019 in Theresa May's final attempt to get her Brexit deal passed by MPs, only four MPs abstained, as well as the MPs who never take part in votes like the Speaker, his deputies and the seven Sinn Fein MPs.
It is also worth reflecting on where the UK is heading if MPs reject a deal for the fourth time on Saturday. It seems the EU is minded not to offer the UK a further extension so in reality the votes on Saturday will be all the more crucial if voting against the deal will mean MPs are bring a no-deal exit a step closer. Equally MPs have voted for the motion on Saturday to be amendable, so it is expected that there will be another opportunity for MPs to vote on whether or not to have a second EU referendum.
Jeremy Corbyn said: 'As it stands we cannot support this deal and we will oppose it in parliament on Saturday', and there are reports that Labour will whip its MPs to back a second referendum option on Saturday.
Liberal Democrat leader Jo Swinson has said that the PM is in a 'desperate situation' and that this new deal is similar to Theresa May's Brexit deal but that it is 'going to be worse for the economy'.
Nigel Farage is not supporting this new deal, he said: 'It's just not Brexit. We will never be able to properly break free of the EU if we sign up to this'.
Equally with a Queen's Speech vote looming next week, which without a majority the Government is likely to lose, it is unclear how close the country could be to a general election campaign starting and whether this deal is actually an attempt to bring about a general election, according to the Guardian's Brexit correspondent Lisa O'Carroll.
https://www.vuelio.com/uk/wp-content/uploads/2019/08/Brexit.jpg
430
760
Vuelio UK
https://www.vuelio.com/uk/wp-content/uploads/2023/09/vuelio-logo-200px.png
Vuelio UK
2019-10-17 17:29:46
2019-10-17 17:29:46
Boris Johnson: 'A very good deal both for the EU and the UK'