Budget 2021 Speculation: supporting digital growth while saving culture and sport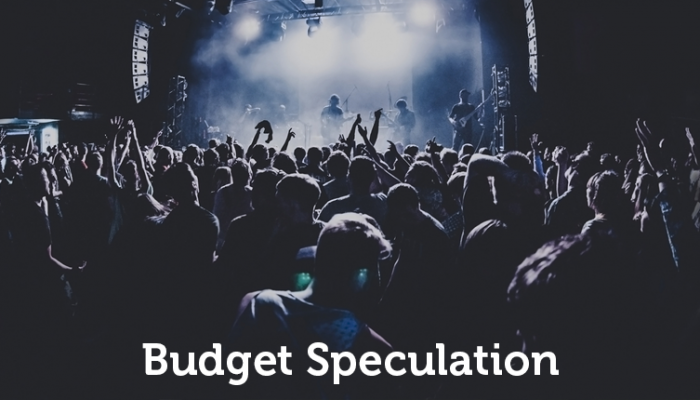 The effects of Covid have created extensive issues that have decimated the creative sector and it now needs to be supported by the upcoming Budget. However, Covid has also scaled digitalisation across the UK and may prompt Chancellor Rishi Sunak to drive more funding towards the roll out of digital connectivity.
The creative sector is predominantly made up of freelance artists who have been badly affected because of lockdown measures. Many freelancers have been unable to find work due to cancellations of events, with some forced to retrain to find employment.
There have also been stark criticisms directed towards the Government as the Self Employment Income Support Scheme (SEISS) did not cover those with jobs that involve moving from freelance contract to freelance contract on a short-term basis. This includes many people who work in creative industries, such as musicians. The Treasury Committee's third report on the economic impact of coronavirus: 'Gaps in Support and Economic Analysis' stated that 'ONS data indicates that 3% of all self-employed in the UK have become self-employed since April 2019, which, roughly estimated, suggests that around 150,000 newly self-employed are unlikely to be eligible for support under the SEISS.'
It is therefore essential that the upcoming spring Budget tackles this issue and in the words of Mel Stride MP: 'the Chancellor must not forget those who have fallen through the gaps around previous support packages and must provide the necessary workforce support measures and economic plan for the self-employed.'
Another issue within the creative sector has been the complete cancellation of festivals and gigs. The flagship economic study by UK Music by Numbers revealed that before COVID-19, the UK music industry contributed £5.8bn to the UK economy, with live music making up £1.3bn of this and contributing to the employment of 34,000 people. As all these events were cancelled last year, this left a huge financial gap in takings for the industry, and prospects for events to go ahead this year look increasingly unlikely.
In a recent DCMS Committee evidence session, which focused on the future of UK music festivals, witness Sacha Lord, co-founder of Parklife and The Warehouse Project, spoke about necessary Government intervention that is needed for events to restart and go ahead this year, including the need for a Government-backed Coronavirus cancellation insurance scheme, an extension to the VAT rate reduction on tickets carrying on at 5% for the next three years, extension on business rate reliefs, and a 'more nuanced, specified furlough scheme for specific industries, for festivals' until events are fully running with 100% capacity.
These are all measures that could be introduced in some capacity in the upcoming Budget.
Committee chair Julian Knight has also called for the Government to address these issues, where he has emphasised the need to introduce a Government-backed Coronavirus cancellation insurance scheme, saying: 'Insurance must be the first step in unlocking the huge contribution that festivals make to our economy, protecting not only the supply chains, but the musicians who rely on them for work', and that 'the industry says that without Government-backed insurance, many festivals and live music events just won't happen because organisers can't risk getting their fingers burnt for a second year.'
The upcoming spring budget provides the Government with the perfect opportunity to introduce this much needed measure.
Both of these issues have been highlighted by the Creative Industries Federation, which has set priorities it expects from the upcoming spring budget that include: extending the Self-Employed Income Support Scheme for as long as restrictions on work remain, urgently plugging the gaps in support for freelancers, extending the Job Retention Scheme, temporary business loans, grants and rate reliefs across all UK nations for as long as restrictions remain, introducing a Government-backed insurance scheme for live events, extending the VAT rate reduction on tickets beyond March 2021 and repurposing the Tradeshow Access Programme to support virtual, not just physical, events.
It also expects the Budget to reevaluate and boost funding towards digital connectivity, especially as COVID-19 emphasised the need to boost digital connectivity. The pandemic has forced the workforce towards remote working and has digitalised many aspects of society.
Focusing on digital connectivity, it is widely expected that the upcoming budget will replace the current Rural Gigabit Connectivity Programme (RGC), which is due to end by 31 March 2021, with a new progamme and fresh funding.
The RGC was launched in 2019 and focused on helping properties in rural locations to access faster broadband. A main part of this was a voucher scheme that, as defined by Building Digital UK, allowed 'community and small to medium sized businesses to aggregate vouchers together in group schemes to fund the cost of gigabit-capable broadband to their community.'
DCMS has reported that an independent review revealed that 'The £2.6bn Government scheme to roll out superfast broadband to 'commercially unviable' parts of the UK sparked a surge in home values of up to £3,500, according to a new report, and more than 96% of homes and businesses can now access superfast broadband.'
It is expected that a successor programme will be introduced to continue progess on the Government's £5bn UK Gigabit Broadband Programme, which aims to provide 'gigabit-capable' network coverage to a minimum of 85% of society by the end of 2025. DCMS also recently published the Planning for Gigabit Delivery in 2021 report, in which it stated that 'following the success of the Gigabit Broadband Voucher Scheme, we're keen that we continue voucher-supported delivery during 2021', and 'the voucher team will continue to work with suppliers and communities to transition smoothly from the current to the new voucher.' The question remains of how much funding will be made available for the new voucher, expected to be announced in next week's budget.
The closures of gyms and leisure centers because of COVID-19 has become a worrying issue that also needs to be addressed. This issue has been highlighted by Rebecca Passmore, the managing director of PureGym, at a DCMS committee oral evidence session. She said: 'Gyms have had no income for 34 of the last 54 weeks, we have had no revenue coming in. We haven't been able to do click-and-collect or takeaways. It's clearly taking its toll on operators. Balance sheets are being pushed to their limits.'
The Guardian reports the measures representatives from gyms and leisure centers are seeking from the Government to help them recover and survive from the effects of coronavirus. The Budget could include these measures, which ask the Government to apply 'the same VAT rules to the physical active sector as it does the hospitality industry, which has had to pay the Government only 5% of the 20% VAT it has collected in lockdown', and calls for the Government to 'extend the rent holiday and to also legislate so that the burden of rent was shared between landlord and tenants during the lockdown.'
The BBC has also reported that 'A coalition of athletes, celebrities and health bodies have written to the prime minister asking for the "fullest possible support" to help sports and exercise facilities survive the pandemic.' Overall, there is a clear need and expectation that the upcoming budget will outline plans and funding towards the survival and recovery of gym and leisure centers.
It is clear that digital, cultural and sport sectors are among the most adversely affected by COVID-19 and the upcoming budget is expected to outline plans to resolve these issues, and support Covid recovery and job protection. At the same time, the acceleration of digitalsation within the UK because of COVID-19 could see accelerated measures introduced to boost digital connectivity.
Vuelio Political clients will receive the Budget Summary on 3 March. 
https://www.vuelio.com/uk/wp-content/uploads/2021/02/Budget-speculation-music.png
430
760
Muhammad Khan
https://www.vuelio.com/uk/wp-content/uploads/2023/09/vuelio-logo-200px.png
Muhammad Khan
2021-02-22 10:40:05
2021-02-23 15:47:50
Budget 2021 Speculation: supporting digital growth while saving culture and sport