Cabinet reshuffle speculation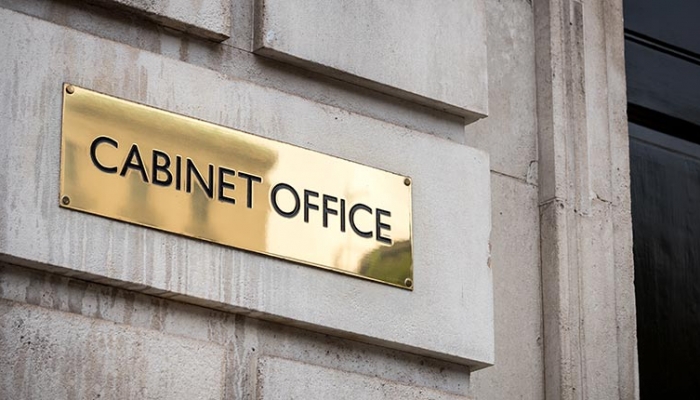 This is a post from Daniel Loman and Jennifer Prescott. 
Despite Number 10 saying there is no reshuffle planned speculation continues to mount as to what changes the Prime Minister may decide to make to his Cabinet. And if as Number 10 said in late May there are no plans for a reshuffle it does not mean one cannot happen in the weeks or months to come or events cannot transpire that forces the hand of the Prime Minister. Here are our thoughts based on reports and the Government's direction and policy priorities of where each member of the current Cabinet stands.
Chancellor of the Exchequer, Rishi Sunak: Despite Sunak's stock not being as high as it was this time last year it would be very shocking to seem him depart the Treasury. For the moment he seems to have been unharmed from the Greensill lobbying row. Sunak was also probably received the most praise during Dominic Cumming's mammoth committee appearance, but in the eyes of the Prime Minister that could be a negative.
Secretary of State for Foreign, Commonwealth and Development Affairs; First Secretary of State, Dominic Raab: Dominic Raab has managed to stay out of any Covid related scandals and when Johnson was in hospital he acted as deputy PM. Dominic Cummings said the Foreign Secretary did not get 'enough credit as he should have done'. Similar to Sunak, praise from Cummings could do more to harm Raab than help him.
Home Secretary, Priti Patel: Towards the end of last year it seemed inevitable that Patel would be moved from the Home Office. However despite the finding that she had broken the ministerial code of conduct Patel now seems to be on more steady ground. Patel also seems quite central to the Government's priorities and the Prime Minister would probably have some people scratching their head if he moved on from Patel now considering he has backed her throughout everything that has already been.
Minister for the Cabinet Office, Chancellor of the Duchy of Lancaster, Michael Gove: There has been speculation that Gove could take over as Health Secretary, with sources claiming he is a consensual figure within the Cabinet, as well as one of the most experienced. Dominic Cummings spoke favourably of him, insisting that he was not responsible for the failings of the Cabinet Office. However, recent reports that he acted unlawfully by awarding a Government contract without tender process may jeopardise his promotion.
Lord Chancellor and Secretary of State for Justice, Robert Buckland QC: Publicly there has been little to suggest the Prime Minister would have a reason to move on from Buckland. The impact of Covid on prisons hasn't really been a headline issue and neither has the court backlog. Buckland has spent more time in his job than the four people who held it before and he is probably good value to continue, he is also the first QC to have the job since Ken Clark (2010-2012).
Secretary of State for Defence, Ben Wallace: Another Minister who is probably safe, the Prime Minister will likely want someone with some experience after the announcements made in the Integrated Review earlier this year.
Secretary of State for Health and Social Care, Matt Hancock: Dominic Cummings has claimed that Hancock should have been fired for '15, 20 things' so surely, he will be moving on from the Department of Health and Social Care. It seems most commentators (including us) think Hancock will be moved on. However it is worth considering that Number 10 will probably be eager to avoid validating Cumming's concerns. The Prime Minister may also take the view that he wants Covid as far back in the rear-view mirror as possible before changing Health Secretary and that may be a little further down the line.
COP26 President, Alok Sharma: Sharma is thought to be safe in his role, especially as it could be disruptive to switch ministers just months ahead of COP26 in Glasgow.
Secretary of State for Business, Energy and Industrial Strategy, Kwasi Kwarteng: Having only being in role since the beginning of the year, it seems unlikely that Johnson would choose to move Kwarteng, who is seen as a passionate champion of the PM's plans for a green industrial revolution.
Secretary of State for International Trade and President of the Board of Trade, Minister for Women and Equalities, Elizabeth Truss: There are rumours that Liz Truss could be in line for a promotion to the role of Foreign Secretary. She has consistently been ranked as one of the most popular figures of the Cabinet amongst Conservative members and her performance as Trade Secretary has impressed many.
Secretary of State for Work and Pensions, Dr Thérèse Coffey: The Work and Pensions Secretary sent a tweet to footballer Marcus Rashford questioning his comments about low income families just hours before the PM performed a U-turn over the provision of free school meals vouchers, which was seen as an embarrassment for Downing Street.
Secretary of State for Education, Gavin Williamson: Williamson is perhaps the Minister who is the surest thing to either be sacked or reshuffled. The resignation of Sir Kevan Collins and the constant criticism for a lack of support for pupils during the pandemic are things Williamson is having put at his door and this doesn't even speak on what went on around free school meals.
Secretary of State for Environment, Food and Rural Affairs, George Eustice: Eustice has been a very vocal opponent of tariff-free meat imports from Australia, positioning himself against Liz Truss and the PM. This could be a reason for Johnson to remove him. It is reported that Eustice and Truss have rowed over the deal, which Eustice believes is a bad for British farmers. Another reason he could possibly lose his role is that he is not fully on board with the green agenda the Government is pushing. There is talk that chief whip Mark Spencer could take over as Environment Secretary.
Secretary of State for Housing, Communities and Local Government, Robert Jenrick: Jenrick is a strong ally of Rishi Sunak's and seems to be well liked by the PM, however, it is uncertain whether this would be enough to save him in a reshuffle after his role in the 'cash-for-favours' housing bid scandal.
Secretary of State for Transport, Grant Shapps: Shapps is perceived to have done a decent job as Transport Secretary and has become one of the Government's more reliable communicators. He managed to secure a deal with France to open the border back after the Covid variant scare in December and despite being in Spain last summer when his Department changed the quarantine rules, he has largely managed to avoid any negative attention.
Secretary of State for Northern Ireland, Brandon Lewis: Lewis has kept a relatively low profile, apart from when he made the news after stating in the Commons that the Government would go against international law as part of a new Brexit proposal for trade across Northern Ireland's borders.
Secretary of State for Scotland, Alister Jack:  Jack will probably stay in post as presuming the Prime Minister would only accept an MP from a Scottish constituency there are only five alternatives. Douglas Ross is also the leader of the Scottish Conservatives and an MSP, so he is surely of the running, David Mundell was sacked as soon as Boris Johnson became PM. That leaves only John Lamont, David Duguid and Andrew Bowie as possible candidates so Alister Jack is probably safe.
Secretary of State for Wales, Simon Hart: Simon Hart seems to be doing a good job of selling the Government's Levelling Up agenda in Wales. There is no obvious reason the PM would want somebody else to take over the role.
Leader of the House of Lords, Baroness Evans of Bowes Park: Baroness Evans has been Leader of the House of Lords since Theresa May's first Cabinet. There would be no apparent reason to move Evans so unless the Prime Minister just feels like a change, she should be safe.
Secretary of State for Digital, Culture, Media and Sport, Oliver Dowden: Dowden finds himself in a situation not too dissimilar to Robert Buckland, Covid has had a big impact on the area he oversees, but with the exception of Andrew Lloyd Webber's defiance none of it has really been headline news.
Minister of State, Lord Frost: Frost has been in the news a lot recently as he has been angering EU diplomats over his approach to the Northern Ireland Protocol, so much so that the EU has reportedly been urging Boris Johnson to remove Frost from his Cabinet role.
Minister without Portfolio (Co-Chair of the Conservative Party), Amanda Milling: There is no real reason to think Milling will be moved, however the position she occupies lends itself to the possibility of her being moved.
Chief Secretary to the Treasury, Steve Barclay: Barclay stands as a figure who is probably unlikely to see himself drop out of the Cabinet, he might be an outsider for a position of Secretary of State if Johnson finds himself with one too many positions to fill.
Lord President of the Council, Leader of the House of Commons, Mr Jacob Rees-Mogg: Rees-Mogg is a controversial figure as one of the Conservative Party's highest profile Brexiteers and a key member of the European Research Group. His latest gaffe was his attack on a journalist under cover of parliamentary privilege. A reshuffle could be a chance for the PM to get rid, however, not having Rees-Mogg on his side could be even more troublesome.
Chief Whip, Mark Spencer: Spencer is being touted for the top job at DEFRA if Eustice departs, if this happens there has been some rumblings that Gavin Williamson could go back to being Chief Whip.
Attorney General, Michael Ellis QC: Ellis is currently filling in for Suella Braverman QC who is on maternity leave, so it is unlikely to expect any change here.
https://www.vuelio.com/uk/wp-content/uploads/2021/06/Cabinet-office.jpg
430
760
Daniel Loman
https://www.vuelio.com/uk/wp-content/uploads/2023/09/vuelio-logo-200px.png
Daniel Loman
2021-06-16 14:18:20
2021-06-16 15:42:12
Cabinet reshuffle speculation