Can Theresa May survive another comms crisis?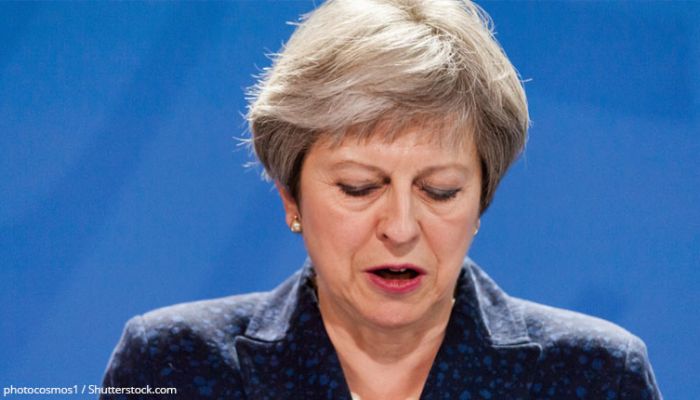 David Davis has resigned from the Department for Exiting the European Union (DExEU). There is no denying this is a crisis for Theresa May, but is it a comms crisis that can be managed, or an irreparable rift in the Government?
At first look, the Government's lead negotiator resigning just months before a final agreement is due to be voted on by the EU seems like a catastrophe for May. Davis' resignation letter explained 'the current trend of policy and tactics' was making it 'look less likely' that the UK would leave the customs union and single market.
On Radio 4's Today programme, which we know is hugely popular among MPs, Davis gave his first interview and said he did not believe the latest Brexit policy agreed at Chequers on Friday was workable. He added: 'The best person to do this is someone who really believes in it, not me.'
Again, this looks terrible. But how much difference will it actually make?
David Davis has spent just four hours in negotiations with Michel Barnier this year, that's less time than most people have spent with their kettles. In the background, civil servants have been working on the negotiations with their European counterparts but mostly there's very little to negotiate because the Government hadn't agree its position.
On the first point, May can appoint a new Brexit Minister swiftly – which is what she's now done in the form of Brexiteer Dominic Raab – without any serious problems with continuity. Friday's agreement means there is also a new position from which to negotiate, so Raab won't really be caught up in legacy talks.
The second comms win for May was Davis' timing. As he announced his resignation just before midnight, the front pages of today's newspapers were already decided and the majority now won't be able to cover the story in full until tomorrow. That means Raab has a chance to change the conversation. It also means that today's story of Davis' resignation is shaped by the (generally) less partisan broadcast media.
Davis may have missed the papers deliberately, which would suggest a kindness towards May and her position. Or perhaps his timing shows how fragile the Government is. Davis said on the Today programme that he did not intend his resignation as a means to bring down May, as the optimum time for that would have been after the previous election. He also said a leadership contest would be the wrong thing to do.
So, is Theresa May out of the woods?
No. While she has done everything right from a comms perspective, which is not surprising considering her track record, ultimately the Conservative party will decide her future. The 1922 Committee meets later today, and it is there it will be decided if May has had one crisis too many or if the Party can't afford the chaos of a leadership challenge and, potentially, another general election.
Thanks to ComRes, we now know where the Tories get their news, which means we know the sources that may help to influence the party members' decision on May's future. The Conservatives favour Sky News, Guido Fawkes, Andrew Neil, Quentin Letts, Matthew Parris, Daniel Finkelstein and Fraser Nelson. Keep your eyes peeled.
https://www.vuelio.com/uk/wp-content/uploads/2018/07/Theresa-May-PM-2.jpg
430
760
Jake O'Neill
https://www.vuelio.com/uk/wp-content/uploads/2019/09/vuelio-logo.png
Jake O'Neill
2018-07-09 11:20:17
2018-07-09 11:20:17
Can Theresa May survive another comms crisis?