Five Things: MPs and the media, Eddie Mair, Pride, Copyright and It's Coming Home…
This week's Five Things includes a top story from ComRes about where MPs get their news, Eddie Mair leaving the BBC for LBC, Pride in London, Copyright law rejected in the EU (for now) and football, which is, I believe the saying goes, coming home.
1. Where do MPs get their news?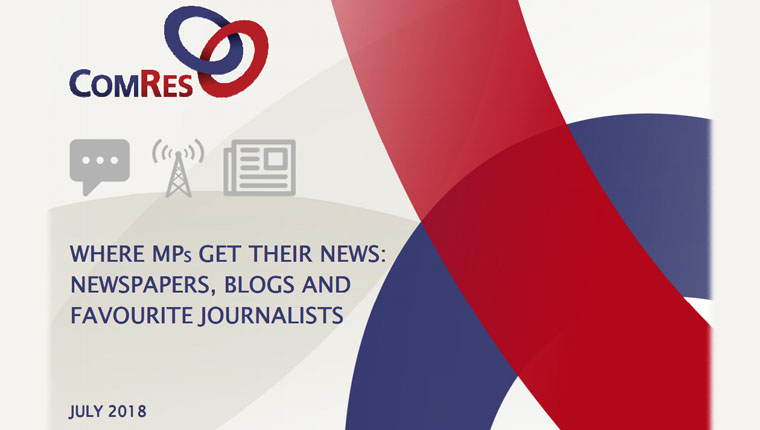 ComRes has asked 151 MPs for their favourite news sources to see where our leaders are getting their news. The BBC News Channel is the most popular news 'programme', followed by BBC Radio 4 and BBC 6 O'Clock News/BBC News at Ten. For Labour MPs, BBC News is the most popular but for Conservatives it is Sky News.
The Evening Standard is the most popular daily print newspaper, read at least twice a week by 45% of MPs, followed by The Times (36%), The Daily Telegraph (27%), Daily Mail (22%) and The Guardian (21%).
Online it's a different story, The Times is the most popular site, followed by The Guardian, Mail Online and The Daily Telegraph.
In terms of blogs, it will perhaps come as no surprise that Guido Fawkes is the most popular political blogger – read by 28% of all MPs. It is far more popular among Conservatives – 50% read it – than Labour – only 5%. HuffPost is the second most popular 'blog', but only read by 7% of MPs (11% of Labour but no Conservatives). The rest of the list breaks down along party lines as you'd expect.
For favourite broadcast journalists – Andrew Neil is the most popular, listed by 21% of MPs as a favourite (though again, party lines means that's 36% of Conservatives and only 5% of Labour). BBC's Laura Kuenssberg is second on 17%, and the rest (from Peston through to Crick) all manage less than 4%.
And finally, for favourite print journalists, there's less of a distinction among favourites; Quentin Letts tops the list being chosen by 5% of MPs, then Matthew Parris, Daniel Finkelstein and Fraser Nelson on 4%. Party lines split as you'd imagine.
2. Eddie Mair leaves the BBC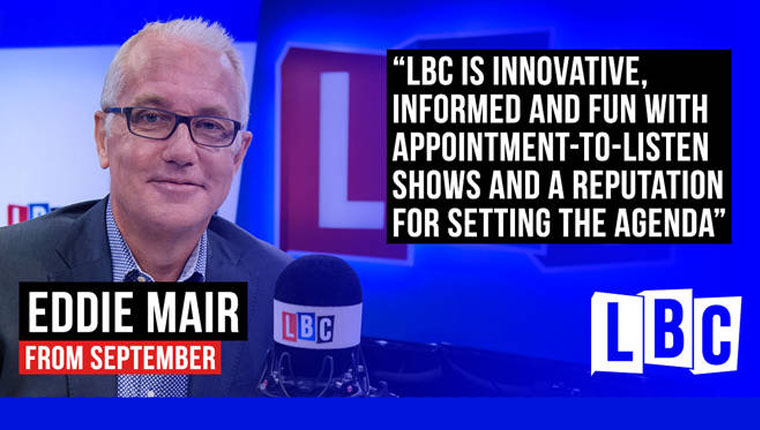 It's the end of an era, you might say. Eddie Mair, long-time presenter of Radio 4's PM programme, has announced he is leaving the BBC after 30 years. In a statement, Mair said: 'I thought this was the appropriate moment to step out and give someone else a chance, before I'm so old my sentences make no lasagne.'
Shortly after the announcement, LBC confirmed Mair would be joining the station to host a new show from September. The talk-radio broadcaster continues to grow in popularity, with its highest ever listening figures recorded in May.
Despite suggestions to the contrary, Mair has explained the decision is not motivated by money, or anything to do with the BBC's ongoing pay issues. The veteran presenter had even offered, in writing, to take a pay cut from his salary of £300,000-£350,000 a year.
3. Everybody Say Love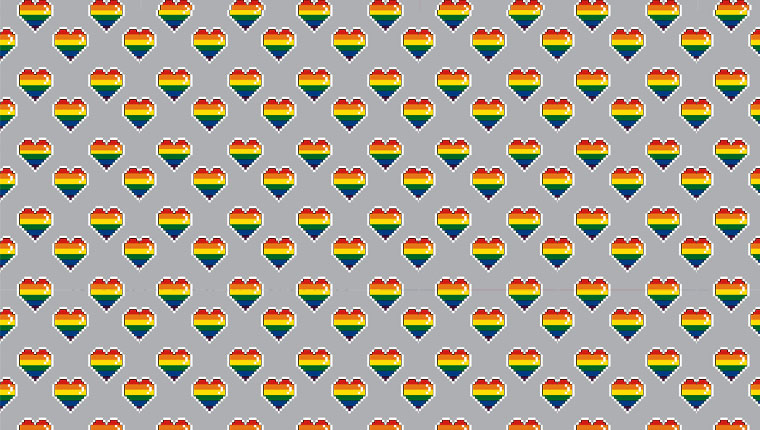 Tomorrow is Pride in London and to celebrate, Vuelio has published the Top 10 LGBT+ Ranking. We also spoke to a number of leading bloggers, including top spot Justin Myers, of the Guyliner, Kate Everall, one half of LesBeMums, and Jamie Beaglehole, one half of Daddy & Dad.
Also, this week, Theresa May announced an LGBT Action Plan to 'end anti-LGBT hatred'. While it goes some way to tackle issues facing the LGBT+ community, our bloggers feel it leaves a little to be desired – Kate said: 'It doesn't take much research to see Theresa May's voting history when it comes to LGBT+ rights', and Justin said: 'Some of these action points are just previous pledges rehashed'.
Pride was also celebrated this week with the first LGBT STEM Day, an international day celebrating LGBTQ+ people in Science, Technology, Engineering and Mathematics.
London magazine Shortlist has this week published its Pride issue, which required every advertiser to support Pride and have their adverts framed by a rainbow border. Other brands to get involved include for Pride include the RSPB, the Royal Mail, Senate House, Lloyds Bank, Crufts, Great Western Rail, Southbank, Lorraine and Skittles (by no means an exhaustive list).
And one final mention for DublinBus and its tear-jerker Proud Dads campaign:
4. Copyright law rejected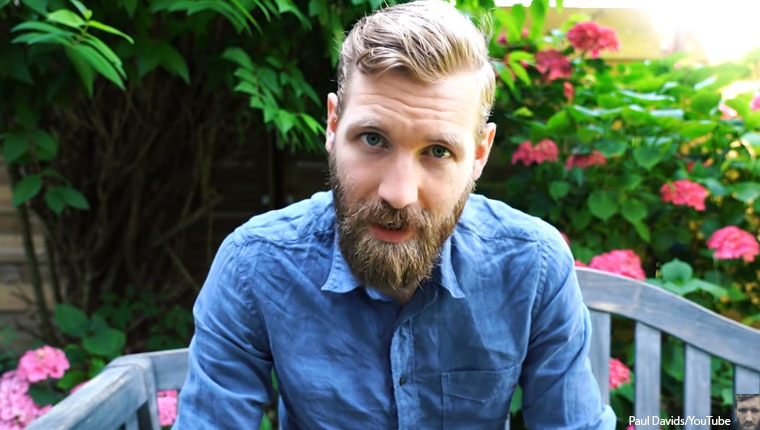 EU lawmakers have voted to reject changes to copyright law that would have meant tech companies had to share more of their revenues, and memes may have become extinct. The vote was 318 against and 278 for, so the battle for 'internet freedom' is by no means over, with a second vote due in September.
There are a number of articles in the law that have caused concern, including a 'link tax' where the likes of Google and Facebook would have to pay for showing extracts and snippets of publishers' content in search results and on feeds; and the 'meme law' where platforms would be liable for content uploaded by users that infringed on copyright. The second one was seen, among other things, as the potential death of memes, which are often made from copyright protected material. There are a number of notable names on both sides of this argument, so expect September's vote to start it all up again.
In a second piece of copyright-law-online news this week, YouTuber Paul Davids has been called out for breaching copyright on YouTube. Bizarrely, it's his own content that he's infringed, and someone else who stole his music is seen as the original creator. Paul has very magnanimously allowed the other musician to continue using his track – and thanks to this BBC article – everyone now knows the truth.
5. It's coming home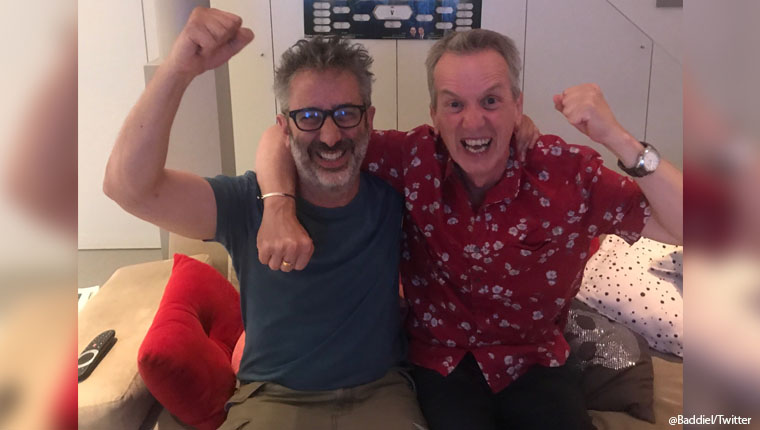 In the UK, 23.6 million people watched England's penalty shootout against Colombia (spoiler: England won – the first time it has won a World Cup shootout ever), making it the most-watched five minutes of television since the Olympics.
Whether you believe goalkeeper Jordan Pickford had all six infinity stones in his glove, or were just there for Gareth Southgate being a decent human being (check out #GarethSouthgateWould), one thing has been inescapable this week.
It's coming home.
Oh wow ?????? pic.twitter.com/rozxSn8blS

— It's Coming Home ?????????????? (@ShaunyLong) July 5, 2018
It's coming home! ??????? #threelions #EnglandvSweden #WorldCup18 #meme #itscominghome pic.twitter.com/68zhGAjPmr

— Chris Gillen (@chris_gillen) July 5, 2018
This is the best "it's coming home" video I've seen ???????? pic.twitter.com/AxsOn6m1kF

— Waz (@wazzz_r) July 5, 2018
"Gentlemen, it's coming home. Lawrence?" pic.twitter.com/07nN5rHIn8

— Seb Patrick (@sebpatrick) July 5, 2018
Football's coming home! It's coming home!#England #WorldCup #Ghostbusters @Baddiel @EnglandHour @England pic.twitter.com/JQydL5Xjk6

— David John Shields (@DavidJShields) July 5, 2018
@shaunycopp It's Actually Coming Home #Itscominghome #Eng pic.twitter.com/4XT6pvXK3P

— Tom Hampton (@superhamps) July 5, 2018
What if I told you it's coming home? pic.twitter.com/sUjxFLkGJo

— Puppy (@puppyvybes) July 3, 2018
It's coming home ⚽ #England pic.twitter.com/fo0AFQRuz5

— Tori ?? (@ToriSand778) July 3, 2018
Kicking off on Tottenham Court Road. It's coming home! #ENGCOL pic.twitter.com/3DdY0LebBQ

— Jamie Murray (@JMurray29) July 3, 2018
It's just about still coming home. pic.twitter.com/NCwuVW9aCi

— David Baddiel (@Baddiel) July 3, 2018
Did we miss something? Let us know on Twitter @Vuelio.
https://www.vuelio.com/uk/wp-content/uploads/2018/07/Five-Things-You-Shouldnt-Have-Missed-6-July.jpg
430
760
Jake O'Neill
https://www.vuelio.com/uk/wp-content/uploads/2019/09/vuelio-logo.png
Jake O'Neill
2018-07-06 15:33:07
2018-07-06 15:33:07
Five Things: MPs and the media, Eddie Mair, Pride, Copyright and It's Coming Home…