Is Amber Rudd's departure good crisis comms?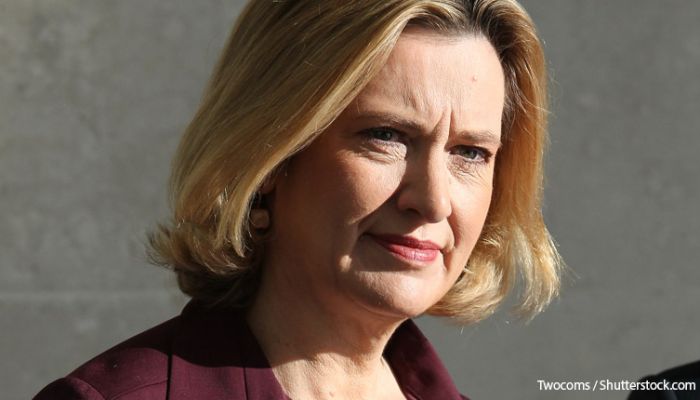 The latest episode in the Windrush saga was Amber Rudd's departure from her role of home secretary last night. But rather than a sign of things falling apart, is this actually crisis comms gold?
One of the main aims of any crisis communications is protecting the reputation of an organisation. That can come in many forms: stopping customers from leaving, protecting figureheads or keeping the company together. For the Conservatives and the Windrush scandal, it's been all three.
It's accepted that the Windrush scandal was borne out of Theresa May's 'hostile environment' policy created when she was home secretary, and Amber Rudd was just in charge when the policy exploded.
It's also widely accepted that Amber Rudd was a buffer between Theresa May and the scandal, protecting the prime minister in her role, and therefore the Tory party's stability.
Rudd was May's human shield, so surely her resignation is a misstep?
Well, no.
Amber Rudd has not resigned over the Windrush scandal, a move that would have inevitably led to Theresa May's position being untenable as the architect of the offending policy, but due to 'inadvertently' misleading Parliament.
This stops Windrush becoming a career-ending issue and instead means Rudd has gone for the same reason as Priti Patel and Damian Green. Theresa May gets to continue in her role and quickly fill the Home Office vacuum with an MP who can clean up the Windrush scandal and maintain the 'Prime Minister Buffer'.
Sajid Javid, housing and communities secretary, has been touted as the favourite for Rudd's replacement, and coincidentally he was in the press over the weekend discussing the Windrush scandal, saying, 'It could have been me'.
Some commentators are still questioning Theresa May's future, including Labour MPs David Lammy and Diane Abbott, but it now seems unlikely the Windrush scandal will have the legs to take her down. With a sympathetic press, the perception of a political scalp (Rudd's) and a new home secretary to fix the Windrush scandal, this story is likely to die fast.
The Tories will chalk this one up as a win, and whichever comms pro handled it will be commended. But the celebrations won't last long, May's Brexit secretary, David Davis, is threatening to quit if she joins a European customs union. Let's see how this one plays out.
What do you think? A crisis disaster or a communications triumph? Let us know on Twitter @Vuelio.
Update: Sajid Javid has been appointed Home Secretary, and James Brokenshire has been appointed housing and communities secretary. 
https://www.vuelio.com/uk/wp-content/uploads/2018/04/Amber-Rudd-1.jpg
430
760
Jake O'Neill
https://www.vuelio.com/uk/wp-content/uploads/2019/09/vuelio-logo.png
Jake O'Neill
2018-04-30 09:09:18
2018-04-30 13:13:39
Is Amber Rudd's departure good crisis comms?