CIPR says 'change must come from the top' in response to latest Parker Report on diversity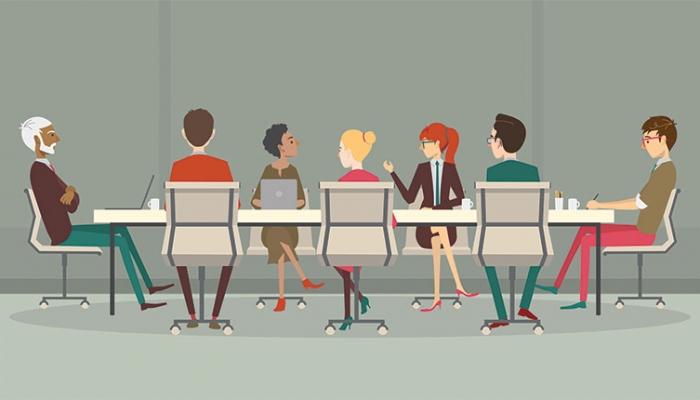 The latest progress report by The Parker Review Committee, established to review how UK boards can improve their ethnic and cultural diversity, has found that 69% of FTSE 250 companies have no representation of ethnic diversity at board level. For CIPR's Diversity and Inclusion Forum chair Avril Lee, the results 'point to complacency and a lack of action' and are unacceptable in 2020.
Established practice of 'not actively encouraging talented minority executives and non-executives to choose roles in businesses' within company cultures is highlighted within the full Parker Report. The negatives that come with 'familiar and traditional recruitment processes' are also underlined – how they reinforce status quos in promotional choices, fill teams with practitioners from similar backgrounds and experience levels, and allow lazy hiring practices to continue.
In light of the results, recommendations for companies from The Parker Review Committee include regular reporting on the ethnic diversity of boards and review of policies and efforts to retain and develop BAME team members.
That the current mix of talent within teams and on boards needs to be shaken up, and soon, is clear to the CIPR, who will publish its own research into the experiences of BAME professionals in March.
'The Parker Report should be a wake up call to the PR profession,' said Avril Lee. 'Although progress has been made over the last three years, this progress is too slow.
'I'm pleased the focus of the review highlights the cultural practices of businesses as a significant factor in failing to address the diversity gap at the top table. Our research comes to similar conclusions and, through the stories of practitioners, should shock the profession. The message is simple – the call to action is on every one of us but, as far as businesses are concerned – whatever their size, change must come from the top.'
Read the full response from the CIPR and download the latest Parker Report.
https://www.vuelio.com/uk/wp-content/uploads/2020/02/CIPR-response-to-Parker-Report.jpg
430
760
Phoebe-Jane Boyd
https://www.vuelio.com/uk/wp-content/uploads/2019/09/vuelio-logo.png
Phoebe-Jane Boyd
2020-02-05 16:00:40
2020-02-05 16:00:40
CIPR says 'change must come from the top' in response to latest Parker Report on diversity