Conservative Party leadership contest: Housing and the cost of living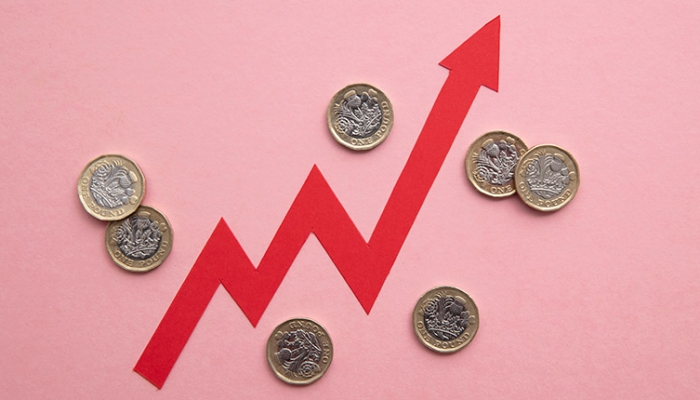 As the Conservative leadership race heats up, with MPs from every side of the political divide making their allegiances and opinions known, here is an overview of candidates Rishi Sunak and Liz Truss on housing and the cost of living.
Rishi Sunak on the cost of living
Rishi Sunak has been accused of making a 'screeching U-turn' on tax cuts as he has vowed to scrap VAT on energy bills for a year if he becomes Prime Minister. Under his plan, the 5% rate on household energy would be scrapped for one year from October, if the price cap on bills rises above £3,000 for the typical household. Sunak said the 'temporary and targeted' measure would save average households £160 a year and would ensure people get 'the support they need', while also 'bearing down on price pressures'.
Sunak had previously been resisting calls for immediate tax cuts, instead saying the nation needs 'honesty and responsibility, not fairy tales'. He had pledged to service public debt and hold off on tax cuts until inflation is under control, presenting his position as 'common-sense Thatcherism'. He has also committed to taking a 'tough stance' towards public sector pay and the need to avoid wage price spiral.
The former Chancellor has said he would continue increasing corporation tax from 19% to 25% next year, as well as creating incentives for businesses to invest through relaxing financial regulations and scrapping the Apprenticeship Levy.
Rishi Sunak on housing
Sunak has pledged to speed up building in cities and on brownfield sites and crack down on 'landbanking' by big developers. He has suggested he wants to see Government funding for affordable housing scaled back and more incentives put in place for developers.
During the environment hustings, Sunak was slightly more vocal about his green policy intentions. He said he would keep the 2050 net zero targets and would focus on improving the energy efficiency of the country's housing stock, saying the UK has 'the worst houses in Europe'. He pledged to look at launching a new energy efficiency scheme – hopefully more successful than the Green Homes Grant launched in 2020. He said the new scheme would concentrate on measures such as smart heating controls and cavity wall insulation.
Sunak has signed up to the Northern Research Group's (NRG) pledges, which include a commitment to a new Minister for the North, more devolution, a levelling-up 'formula' to ensure 'left behind' places get the Government funding they need, and two new vocational colleges – 'the vocational equivalent of Oxford and Cambridge', dubbed 'Voxbridge'. He has also vowed to scrap EU Solvency II rules to encourage investment into infrastructure.
After just one month in the role of Chancellor, Sunak delivered his first Spring Budget in March 2020, during which he announced a £12bn Affordable Homes Programme. It was welcomed by the sector as one of the largest settlements in years. A few weeks later, he announced a temporary change to Local Housing Allowance rates to cover the cheapest third of rents during the pandemic. He also decided to introduce a £20 a week uplift to Universal Credit.
During Robert Jenrick's time as Housing Secretary (between 2019 and 2021), Sunak signed off on the £5bn Building Safety Fund, however, he later said the Treasury was unwilling to increase funding despite the significant bills being handed out to leaseholders. Sunak told Jenrick's successor Michael Gove that the Department for Levelling Up, Housing and Communities would have to step in and use their own budget if developers refused to pay for building safety remediation, rather than asking for more from the Treasury.
Liz Truss on the cost of living
Liz Truss has committed to £30bn of tax cuts and has said she would start implementing them 'from day one'. She said she would cancel the planned 6% rise in corporation tax and during Monday night's debate criticised Sunak's plans to increase business taxes, arguing they would push the country into a recession.
Truss has also promised to cancel the National Insurance increase, which came into force in April this year. She said she would immediately bring in an emergency budget, arguing that it would alleviate the cost of living crisis. Truss has also pledged to hold a review of Government spending and believes the Government can and should borrow more. She has vowed to take a 'tough stance' on public sector pay and has highlighted the need to avoid wage price spiral. She said she would lift green levies on energy bills for two years.
Liz Truss on housing
The Foreign Secretary has pledged to amend the Levelling Up and Regeneration Bill to scrap centralised 'Stalinist' housing targets and would make it simpler for developers to build on brownfield land in 'opportunity areas' by focusing on deregulation and tax incentives. These areas would be low tax zones and would have lower businesses rates and fewer planning restrictions in the aim of encouraging investment and development. She vowed to introduce zones in the North of England. As has Sunak, Truss has signed up to NRG pledges.
She is generally very pro-development, as can be seen in a video posted in 2019 in which she speaks about the need to build more homes. The same year she told the Mail on Sunday that one million homes should be built on the green belt around London and that villages should be allowed to expand by four or five houses a year without having to go through planning. She thinks the UK should 'build up more' in cities and has previously expressed her support for zonal planning – a system that would see permission granted automatically on sites that have been earmarked for development.
On net zero, Truss has said she would maintain the 2050 targets and would introduce a 'temporary moratorium' on green energy levies 'to enable businesses and industry to thrive while looking at the best way of delivering net zero'. Green levies are an environmental charge added to energy bills, dubbed a 'social and environmental obligation' by Ofgem. The money goes towards supporting the installation of energy efficiency measures in lower-income or vulnerable households.
For more news from the political and public affairs sector, sign up to Vuelio's Friday newsletter Point of Order.
https://www.vuelio.com/uk/wp-content/uploads/2022/07/Conservative-leadership-race.jpg
430
760
Jennifer Prescott
https://www.vuelio.com/uk/wp-content/uploads/2023/09/vuelio-logo-200px.png
Jennifer Prescott
2022-07-28 14:18:42
2022-07-28 14:18:42
Conservative Party leadership contest: Housing and the cost of living