Crafty Blogger Spotlight: Kate Williams, Crafts on Sea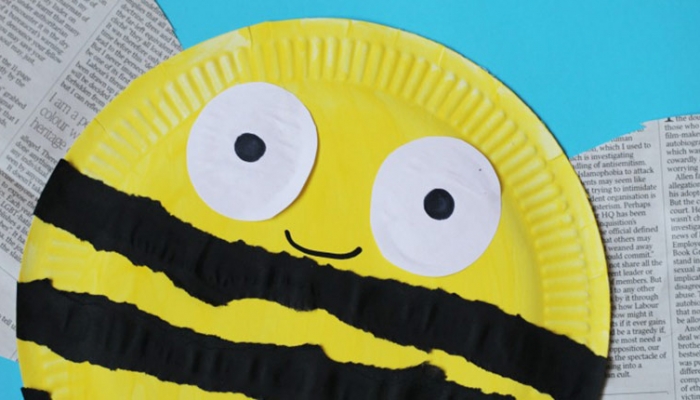 If you're running low on ideas when it comes to your next family macramé project, or you just want to know what that word means (pro tip: a textile that uses knotting techniques), Kate Williams has all the makings for cute crafts for kids at Crafts on Sea.
In today's Spotlight, Kate talks scavenger hunts during lockdown, downloadable trees and the importance of paying people for their work.
What keeps you passionate about craft and blogging about it?
I think like a lot of people, I go through phases where I just get a block and think there's literally nothing else new left to make, but then I have an idea and suddenly my notebooks are filled with things to make. I started this week with no ideas, and by Wednesday I was running around the garden with my daughter making and photographing. Once it's photographed, I'm desperate to share it!
What originally got you into creating things?
After I had my son, I started my blog as a way of sharing the things that I was making, sewing, silversmithing, that sort of thing. Then I realised that my kids' crafts were way more popular than mine, so I stuck with that!
How have you had to change your approach to blogging, or your content, during the COVID-19 crisis?
Having both children at home has meant that I've had much less time available to work, as looking after them is my main priority (I realise that I'm very privileged to be able to just drop things a bit and concentrate on them). During the main part of lockdown, I wrote up a scavenger hunt that I'd made for them to do with their cousins on Zoom and that was a big hit. So many parents are in the same boat trying to think of ways to keep our kids entertained.
Do you think those who took up knitting/sewing/other traditional crafts during lockdown will continue now it's being relaxed?
I hope so. I know quite a few friends who've taken up embroidery or macramé and their crafts have looked fantastic.
One craft you'd love to master but haven't quite managed it yet?
Crochet. I've tried a few times but I think I just don't have the patience for it.
Favourite crafty ideas you've shared on your blog?
I have a tree template that kids can decorate. During lockdown, I realised a lot of schools were linking to it for kids to use and that made me really happy!
How important is it for people to pay crafters and artists for what they create?
Everyone I know who is a craft blogger does it as a proper job that pays their mortgage. It's absolutely fine (and a good thing!) to create purely for the joy of it but if it's as your work then obviously there's a financial obligation involved with that which I think most people understand.
How do you collaborate with brands and which kind of brands do you really like working with?
I love it when brands have a clear idea of what they want but likewise it's good to be able to suggest things that I think will appeal to my audience.
For PRs looking to work with you and your blog/website, how would you prefer they approach you and with what kind of content?
Just email me. I'm always happy to discuss what's worked well previously and how we could learn from that to create something new.
What other blogs do you check out regularly (whether craft-related or not)?
Maggie who writes Red Ted Art and Cerys at Rainy Day Mum are both lovely people and write fantastic blogs.
https://www.vuelio.com/uk/wp-content/uploads/2020/08/Crafts-on-Sea-bee.jpg
430
760
Paul Burvill
https://www.vuelio.com/uk/wp-content/uploads/2019/09/vuelio-logo.png
Paul Burvill
2020-08-14 11:05:29
2020-08-14 11:12:46
Crafty Blogger Spotlight: Kate Williams, Crafts on Sea