Crisis Communications – Malaysia Airlines and the missing MH370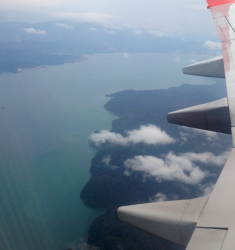 As the search for the missing Malaysia Airlines flight intensifies, the carrier's role in crisis communications has come under the magnifying glass. Families of the 239 passengers on board the aircraft want answers, and so does the rest of the world.
While Malaysia Airline's CEO, Ahmad Jauhari Yahya has been quick to address the issue via press briefings, the airline's digital response has proved central in providing updates and responding to media reports, real time.
Communications and community manager at Cision UK, Kirsti Kauronen, tracks her observations of Malaysia Airline's online response as the mystery unravels.

First Response
Malaysia Airlines issued a statement within hours of losing contact with Flight MH370 demonstrating responsibility and taking the lead as an official source of information.  The message was straightforward and truthful.
'Saturday, March 08, 07:30 AM MYT +0800 Media Statement – MH370 Incident released at 7.24am
Sepang, 8 March 2014: Malaysia Airlines confirms that flight MH370 has lost contact with Subang Air Traffic Control at 2.40am, today (8 March 2014).
Flight MH370, operated on the B777-200 aircraft, departed Kuala Lumpur at 12.41am on 8 March 2014. MH370 was expected to land in Beijing at 6.30am the same day. The flight was carrying a total number of 227 passengers (including 2 infants), 12 crew members.
Malaysia Airlines is currently working with the authorities who have activated their Search and Rescue team to locate the aircraft.The airline will provide regular updates on the situation. Meanwhile, the families may contact +603 7884 1234 for further info.'
The airline also published emergency contact information for Malaysia and Beijing alongside media statements, including press contacts and passenger manifest. 
Trained Response
Malaysia Airlines went 'dark' as all promotional activities on its website, Twitter, Google + and Facebook accounts were replaced with a colourless background to reflect the mood and severity of the situation within hours of the news. By definition, a dark site is a pre-made, non-visible web site that is activated by companies when a crisis or emergency occurs. It proves that the communications team behind the airline is organized, trained and prepared to handle the task at hand.
On Twitter: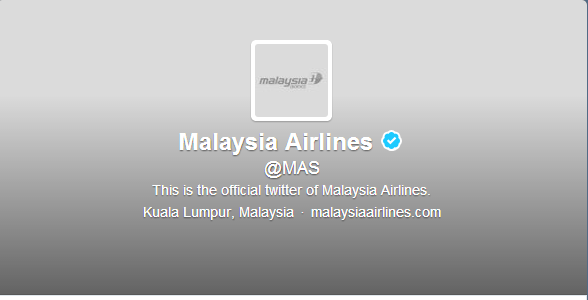 Website: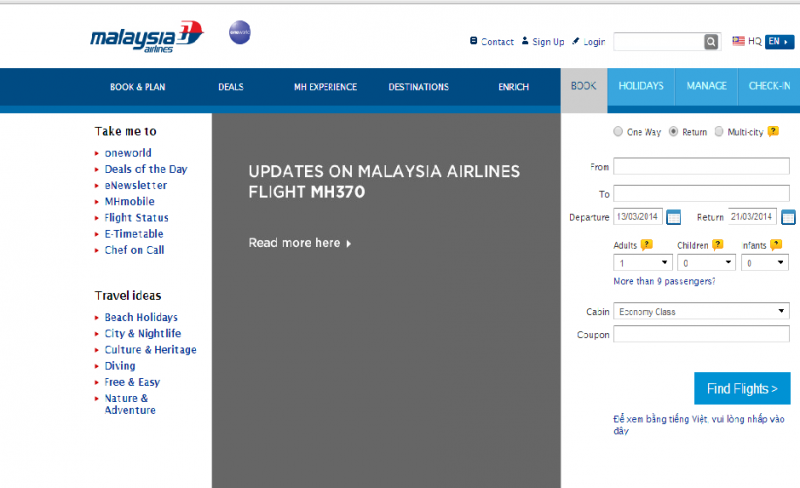 Emotional Response
Despite following a structured crisis management plan and maintaining professionalism, the airline has not shied away from expressing emotion. Empathy and compassion towards family members and others affected by the aircraft's disappearance has been communicated through posts and tweets. 
For the families involved, every minute is like an hour. Please keep them in your thoughts as we continue to search for MH370 thru the night

— Malaysia Airlines (@MAS) March 10, 2014
[#MASalert] We would like to humbly ask all Malaysians and people around the world to pray for flight MH370 – http://t.co/xGT1P7SsHM

— Malaysia Airlines (@MAS) March 8, 2014
Corrective Response
The airline's disappearance is headline news for the international media and Malaysia Airline's role as a watchdog against false reports and speculation has intensified. Here are two examples of how the airline handled misinformation:
'Tuesday, March 11, 05:29 PM MYT +0800 Malaysia Airlines MH370 Flight Incident – 12th Media Statement
This statement is in reference to the many queries on the alleged five (5) passengers who checked-in but did not board MH370 on 8 March 2014 from Kuala Lumpur to Beijing despite having valid tickets to travel.
Malaysia Airlines wishes to clarify that there were four (4) passengers who had valid booking to travel on flight MH370, 8 March 2014, but did not show up to check-in for the flight.
As such, the issue of off-loading unaccompanied baggage did not arise, as the said four passengers did not check in for the flight. Hence, the above claim is untrue.'
[#MASalert] Clarification on alleged 5 pax who checked-in but did not board MH370 on 8 March 2014 – http://t.co/xGT1P7SsHM

— Malaysia Airlines (@MAS) March 11, 2014
When reports emerged that the co-pilot of MH370 had, on a previous flight, allowed passengers in to the cockpit and that he had smoked during the flight, Malaysian Airlines wrote:

Tuesday, March 11, 11:30 PM MYT +0800 Malaysia Airlines MH370 Flight Incident – 13th Media Statement
Malaysia Airlines has become aware of the allegations being made against First Officer, Fariq Ab Hamid which we take very seriously. We are shocked by these allegations.
We have not been able to confirm the validity of the pictures and videos of the alleged incident. As you are aware, we are in the midst of a crisis, and we do not want our attention to be diverted.
We also urge the media and general public to respect the privacy of the families of our colleagues and passengers. It has been a difficult time for them.
The welfare of both the crew and passenger's families remain our focus. At the same time, the security and safety of our passengers is of the utmost importance to us.
[#MASalert] Media statement regarding allegations being made against the First Officer of MH370 – http://t.co/xGT1P7SsHM

— Malaysia Airlines (@MAS) March 11, 2014
We used Cision Social Media to get an idea of the sheer depth and volume of responses Malaysia Airlines is now dealing with on Twitter. This is what we found: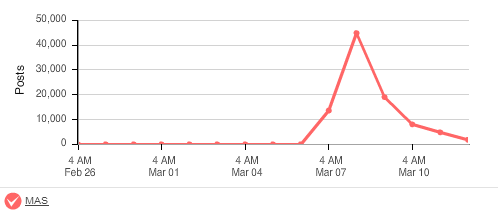 There were 100,000 @MAS mentions in the past week. The mentions peaked at 50,000 on 7 March, the day the plane went missing. 
In all, Malaysia Airlines has proved to be clear, honest and open in their communications throughout the ongoing crisis. The airline has shown consistency in its messaging since the incident occurred and have demonstrated a planned crisis management strategy.
Priyanka Dayal
https://www.vuelio.com/uk/wp-content/uploads/2023/09/vuelio-logo-200px.png
Priyanka Dayal
2014-03-12 17:22:40
2014-03-12 17:22:40
Crisis Communications – Malaysia Airlines and the missing MH370