Daily Mail ''legs-it'' front page reaches over 300 IPSO complaints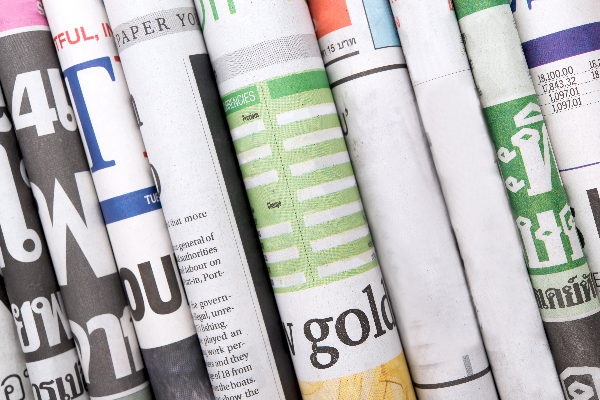 The Daily Mail's 'legs-it' front page has amassed over 300 complaints ''and counting'', the Independent Press Standards Organisation (Ipso) has confirmed. The focus on Theresa May and Nicola Sturgeon's legs during a meeting to discuss the Scottish referendum has been largely criticised by politicians and social media users alike, with many accusing the newspaper of trivialising a highly important meeting between two politicians because of their gender.
The Daily Mail has responded defiantly to criticism of both the front page and the inside story, in which Sarah Vine referenced Nicola Sturgeon's body language as ''a direct attempt at seduction''. A spokesman told critics:
"For goodness sake, get a life! Sarah Vine's piece, which was flagged as light-hearted, was a side-bar alongside a serious political story. It appeared in an 84-page paper packed with important news and analysis, a front-page exclusive on cost-cutting in the NHS and a health supplement devoted to women's health issues.''
Theresa May's head spokesman James Slack, who was previously the political editor at the Mail, refused to comment on the front page at a daily briefing for journalists. When asked for May's reaction to the focus on herself and Sturgeon's clothing and body language, Slack responded: "You would not expect me to comment on what newspapers should or should not put on their front pages."
Social media was less forgiving however: #legsit was quickly trending and mentions of the front page, as well as the Daily Mail itself, shot up. The overall increase in mentions for the Daily Mail may illustrate something which its editor knows all too well: all publicity is good publicity.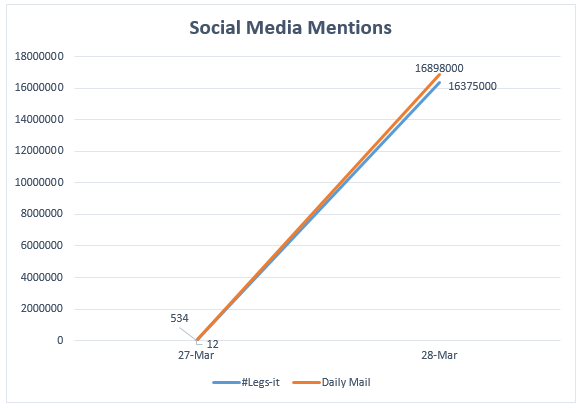 https://www.vuelio.com/uk/wp-content/uploads/2017/03/Newspapers.png
400
600
Jake O'Neill
https://www.vuelio.com/uk/wp-content/uploads/2019/09/vuelio-logo.png
Jake O'Neill
2017-03-29 13:06:49
2017-03-29 13:37:03
Daily Mail ''legs-it'' front page reaches over 300 IPSO complaints