Dating Blogger Spotlight: James Preece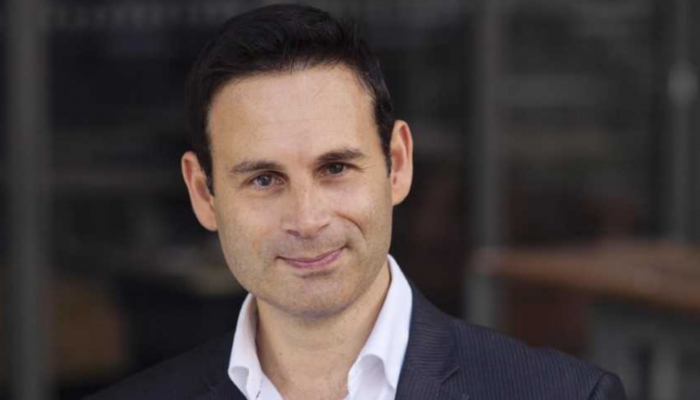 James Preece is a leading dating expert and dating coach, and his blog is featured in our Top 10 UK Relationship and Dating Blogs. James has been working in the industry for over a decade and is involved in a wide variety of different areas, such as personal dating coaching, online dating, singles events and consulting for many dating companies. He is a very experienced relationship expert and has helped tens of thousands of men and women find love, build confidence and improve their relationships. We asked James for his dating tips, the recipe to a perfect date and how brands can get involved with the site.
What's in store for the blog in 2019?
I've been working on some big plans for this year.  I'm creating some online courses and have written some new books, so these will be featured on my blog. I'm going to be teaming up with some other leading world-renowned dating coaches to bring joint content. Dating is always evolving so I like to stay on top. This also means much more video content!

What's the secret to a great date?
Focus on making the other person feel special. That way you won't have time to worry about what they think of you. People like people who like them, so pay them some compliments and find out what they are passionate about. Oh and don't be too picky if there's any chance things might work. Chemistry is often something that develops between dates rather than during them. It's when you are thinking about what they are up to and looking forward to seeing them again.  You know you've had a good date when you are still smiling a few days later.  
What are your dating no-nos?
The language you use gives away so much information. If you use negative language and talk about negative topics (Brexit, your horrible job, bad dating history etc) then you'll be associated with these things. Instead, focus on only saying positive things. This could be future dreams, ambitions, holidays planned or life achievements. That way you'll be viewed as a happy, positive person worth getting to know.  
How does Valentine's Day affect your content?
Valentine's Day is always a key time for me as a dating expert. Every brand wants to push a Valentine's story and I've been getting feature requests since November! This year I focused on promoting some great singles events by an upcoming brand called My Friend Charlie. I thought they were of great interest to all my single readers. 
What's your idea of the perfect date?
The perfect date is around 90 minutes long – at least for the first one. That's long enough to find out if you like each other but also short enough to leave something for next time. Drinks are your best bet rather than dinner as it's more relaxed. Avoid going to the cinema or theatre for your first meeting. Do you really want to get stuck in the dark with 400 other strangers? End with a peck on the lips as that signals you are into them.  
How has the rise of dating apps changed the dating scene?
They definitely have – and that's not always a good thing. While dating apps can allow people to get matches very quickly, it's also made it so much harder to make a real connection. We've become fussier than ever and we are making judgements based purely on one photo. My dating coaching clients are coming to me more and more because they are frustrated. I teach people to try a bit of everything – online dating, singles events, approaching people they like. If you focus on what you'd like and take action you'll soon get it. 
How do you work with brands for the blog?
I often get approached to feature brands on my blog, but I have to be very selective about what will appear.  If it's not a good fit then I have to say no. For those that would be interesting to my audience, then I work out a detailed promotional plan. I like to give them a good return for their investment.
What's the best collaboration you've worked on?
I worked with a Universal Pictures a little while ago to promote a film they were featuring. I got to advertise a competition on my blog which had a prize of a celebrity dating seminar I was running. I had so much interest and the event was amazing. 
What other blogs do you read?
I absolutely love reading anything from Naomi Narrative and Hey Saturday. Both are very experienced in this industry and are constantly thinking up new ideas and content. They've kept going while many other dating bloggers have long gone. 
https://www.vuelio.com/uk/wp-content/uploads/2019/02/James-Preece-blog.png
430
760
Holly Hodges
https://www.vuelio.com/uk/wp-content/uploads/2023/09/vuelio-logo-200px.png
Holly Hodges
2019-02-22 12:05:30
2019-02-22 12:05:30
Dating Blogger Spotlight: James Preece