Blogger Spotlight: Rachel Miller, All Things IC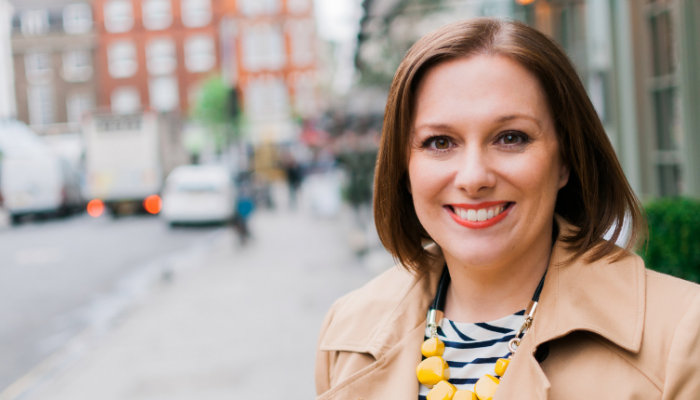 Rachel Miller is the creator of the award-winning All Things IC blog, specialising in advice for anyone working in internal comms. All Things IC was recently ranked in the Top 10 UK PR Blogs, so we caught up with Rachel to discuss changes to the industry, the importance of research when pitching to bloggers, and why the Greggs vegan sausage roll campaign worked so well. 
What's in store for the blog in 2019?
My All Things IC blog turns 10-years-old in March 2019. To mark the occasion, I'll be highlighting some of the forgotten gems that I published years ago, dusting them off and seeing what's changed since they first appeared. I've published 1,250 articles, so there's a lot to choose from! I'm also working on online masterclasses to bring my blog content and consultancy work to life through a new medium for internal communicators.
How has PR changed since you first got into the industry?
I started my career as a Journalist in 1999 and moved into Internal Communication in 2003. PR and comms has changed a lot in that time. The fundamental principles of good, effective communication haven't, but the methods and media have. For example, there was only one computer with internet access in the newsroom when I was a journalist and it was incredibly slow. I started my blog in 2009 to help me research how social media could be used for internal communication. There were only two case studies globally I could refer to in my post-graduate diploma in Internal Communication Management dissertation back then. Ten years on, I'd be spoilt for choice!
How much is Brexit affecting comms in the UK?
Many of my clients are spending a lot of time trying to provide clarity and create clear instructions for their employees around Brexit. Looking for certainties when everything seems uncertain and unclear is frustrating. A lot of time, money and effort is being spent trying to plan for every eventuality.   
What's the biggest issue facing the industry (outside of Brexit)?
The biggest issue facing the industry is keeping up with the pace of change. Although the fundamentals of comms haven't changed, the pace of technology and speed of communication has. This has resulted in an 'always-on' mentality which is having a detrimental effect on the mental health and wellbeing of many comms professionals.  
Are traditional media outlets losing their importance to the industry?
No, I think there will always be a place for traditional media outlets. Importance is relative to status, as long as people value something they will continue to choose it. We have such a rich variety of media to choose from, I think it's healthy to have a mix of traditional and modern.  
What's the best campaign of 2019 so far?
The Greggs vegan sausage roll launch. I thought the white boxes sent to Journalists, Apple style, and hype around it was fascinating to observe. I read yesterday that their sales climbed 10% in seven weeks, so they're clearly on the right tracks.  
What advice would you give students looking to join the PR industry?
Go for it! Build your network and work on being known and communicating your personal brand (who you are and what you're known for/want to be known for). Start writing using your own blog, create articles on LinkedIn and offer to guest blog on established blogs to build your presence.  
What's your best pitch tips for PRs?
Make sure you've read/heard/watched whatever you are pitching to. It stands out a mile if you haven't done your homework. Tailor each pitch and demonstrate why you're a good fit. 
Do you receive pitches from other PRs looking to work with you in your capacity as a blogger?
Yes, daily. The best ones have done some research, they've looked at the content I've published, spotted a gap and sent me a relevant message. I have guest article guidelines and it's obvious when they haven't read them. I prioritise publishing internal communicators sharing their stories, I've published around 300 of these articles and that's what my readers are interested in. I say no to pitches 90% of the time because they are from agencies wanting to use my blog for their own gains, rather than thinking about how they could add value to my readers.  
What other blogs do you read?
So many! I enjoy the weekly round-up from PR Place, edited by Richard Bailey, as it helps me uncover new voices in the PR world. I like to support those who are just starting out by reading and sharing their posts to encourage them.
 

https://www.vuelio.com/uk/wp-content/uploads/2019/02/Rachel-Miller.png
430
760
Holly Hodges
https://www.vuelio.com/uk/wp-content/uploads/2023/09/vuelio-logo-200px.png
Holly Hodges
2019-02-21 15:45:23
2019-03-01 10:04:15
Blogger Spotlight: Rachel Miller, All Things IC