Dating Blogger Spotlight with Natalie Lue, Baggage Reclaim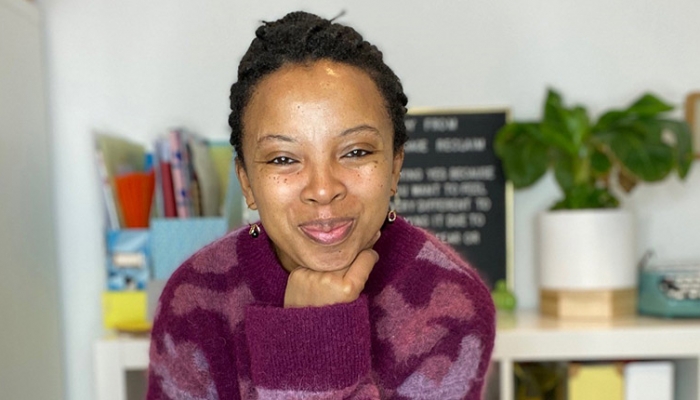 Sometimes blogs are inspired by bad dates, sometimes by a mix of 'bubble guts and a busy mind'. Natalie Lue's Baggage Reclaim was born from a combination of all three and has since become our top relationship and dating blog in the UK.
If you aren't yet a Reclaimer, read on for more on that killer combo that kickstarted Natalie's love affair with blogging, as well as the most romantic places in the world and some baggage-related dramas.
How did you originally get started with writing about relationships?
It started with a bad date and me wondering why I'd say that I wanted to be with a 'nice guy' but then feel bored and turned off by them. I woke up in the middle of the night with bubble guts and a busy mind thanks to the dodgy date dinner – ten minutes later, I had my then-personal blog. And here I am almost sixteen years later.
How do you stay enthusiastic (and not cynical) about Valentine's Day?
I'm not, and never really have been, into Valentine's Day. Even as a child, it bemused me how it changed people for a week or two! It was the anxiety over gifts and cards, and whether they were loved. My husband and I pick and choose which year we want to give each other cards. We do it for a laugh and to get sentimental.
What's the most romantic place in the world?
Tough call, as I absolutely love New York and have wonderful memories of trips there with my husband. I'm going to say Paris, as he surprised me with a trip there for my 40th. There is something magical about it. I highly recommend going on an electric bike tour for a few hours.
What is the worst date you've ever been on?
Too many to choose from. I've previously said it was a guy who was stoned out of his tree (I didn't realise until towards the end of our date). He was very pervy straight away, and after I tried keeping him at bay, he tried to make a move when he dropped me home. I declined and so he proceeded to touch himself up as I exited the car…
Has blogging about relationships ever impacted your own relationships in real life?
Yes. One acquaintance stopped talking to me – she read my blog after finding out about it in a newspaper and fumed that I'd said she served us all Blue Nun at her party (she did). And someone else thought I was talking about their relationship (I wasn't) and that I'd written about them revenge-cheating on their ex.
What are your favourite dating shows?
I don't really watch dating shows any more, although I loved watching Take Me Out – it's a fascinating social experiment that teaches a lot about misconceptions around compatibility and attractiveness. My husband watches Dinner Date and Dress To Impress religiously, so I sometimes catch a bit of those.
How do you collaborate with brands and which kind do you really like working with?
I don't currently collaborate with brands for Baggage Reclaim. I built a lot of brand relationships from when I ran Bambini Goodies and the now-defunct Nest Goodies, so if I am occasionally gifted something it's through personal relationships.
For PRs looking to work with you and your blog/website, how would you prefer they approach you and with what kind of content?
I am open to working with brands, but I do get turned off by stock approaches and requests for reviews. DM me on Instagram or drop me an email. In order for me to work with a brand, it has to offer as much value to my audience as it does to me, so we have to share core values. The likelihood is that it would be for the podcast, Instagram or for collaborating on an event. Book publishers, wellness, eco-friendly, and sustainable and creative brands are certainly of interest.
https://www.vuelio.com/uk/wp-content/uploads/2020/02/Natalie-Lue.jpg
430
760
Christina Pirilla
https://www.vuelio.com/uk/wp-content/uploads/2019/09/vuelio-logo.png
Christina Pirilla
2020-02-20 15:02:11
2020-02-20 15:02:11
Dating Blogger Spotlight with Natalie Lue, Baggage Reclaim