Does your agency need Workplace by Facebook?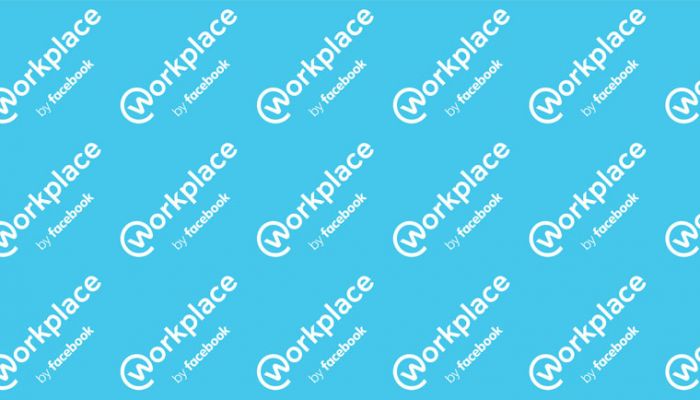 Workplace, Facebook's newest enterprise product, is a promising tool for the marketing communications industry. Here Ketchum's Melissa Barry writes for #FuturePRoof on the benefits of the system. 
Workplace by Facebook has the ability to fundamentally change the way that organisations work. Workplace is Facebook's enterprise product where employees can connect, communicate, and collaborate in a secure space. Having launched at the end of 2016, there are currently over 14,000 companies using the platform across a variety of industries throughout the globe.
One of the best things about Workplace is that it is familiar and easy to use. For marketing and communications professionals who are often active on this social network in their personal lives, there is no training required.
Features
Workplace has many similar features to Facebook such as a News Feed, messages, and most importantly, groups. It also looks great on your desktop or on your mobile device. I like to describe Workplace as being similar to your personal account, but with fewer political rants and cat memes.
Groups are the essential feature and the main way employees communicate on the platform; you can have a group for a specific team or project, a social employee group or even an all-company group to reach your entire organisation.
Distance bias
As someone who works on a global team with members in New York, London, and Düsseldorf, and with many of us often travelling, I can personally attest that this platform has reduced distance bias. We are constantly connected through Workplace sharing daily updates ranging from where we will be that day, real-time learnings, and of course fun, social sharing such as what we are eating on an international business trip.
Workplace also has a video chat capability and actually seeing each other and easily connecting via video has helped to alleviate distance bias.
Beta test
We were selected to be part of the Workplace beta test with a small group of 200 companies. We were thrilled to try it out launching a 'pilot' for our agency. I put the word 'pilot' in quotes because we had so many employees ask to join the initial group, about a quarter of our organisation, that it no longer felt like a pilot. There was huge enthusiasm over a collaboration platform that everyone instinctively understood.
Excitement and momentum of the tool continued to grow, but in terms of publication, engagement has slightly plateaued. We have about 70% of the agency with accounts and about half of the organisation as monthly active users.
With any new technology or change, there are those who are innovators and early adopters. The innovators and early adopters were those who self-selected into the initial pilot. Commitment and enthusiasm around the platform is still strong with this audience. The early majority has engaged, and now we need to conquer the late majority and the laggard population.
Overall, Workplace, and other enterprise social networks, have huge potential. Workplace has been a smashing success in some pockets of the agency, and I see it as a major area of opportunity for other areas of the business that are currently less engaged. If we can get 80% or more of our business as active monthly users, I think this can positively shift our agency resulting in a more borderless organisation with engaged employees who create the best ideas and programmes for our clients.
[testimonial_view id=7]
https://www.vuelio.com/uk/wp-content/uploads/2017/07/Workplace-by-Facebook.jpg
435
760
Jake O'Neill
https://www.vuelio.com/uk/wp-content/uploads/2019/09/vuelio-logo.png
Jake O'Neill
2017-07-17 13:14:20
2017-07-17 13:16:29
Does your agency need Workplace by Facebook?