Theresa May in the Wrong Trousers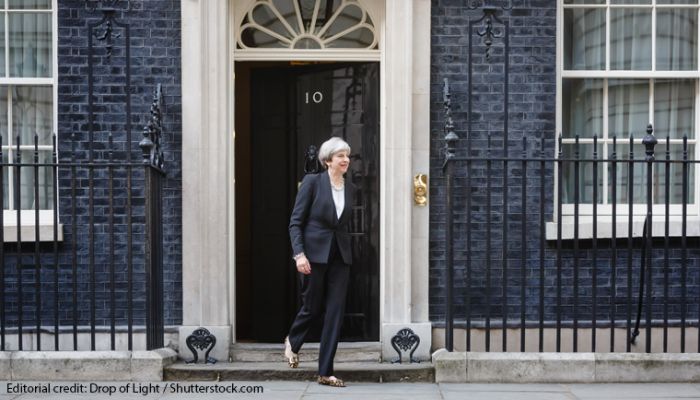 Theresa May may rue the day she ever heard the name Amanda Wakeley. Who would have thought a pair of trousers by the British designer could have caused the Prime Minister so much trouble?
First there were the accusations of being out of touch with the rest of the country. At £995 the leather trousers seemed a little excessive in times of austerity.
Then fellow conservative Nicky Morgan poured fuel on the 'Trousergate' controversy by suggesting that the cost of the trousers eclipsed anything she had bought with the exception of her wedding dress, only to be seen sporting a £950 Mulberry Bayswater handbag a couple of days later.
OK, perhaps we can forgive the pair who have reached the top of their political careers for their expensive tastes.
But it gets worse.
According to a report in The Independent, Theresa May didn't want to wear those 'bloody trousers'.
It seems the most powerful person in British politics (not to mention one of the most powerful woman in the world) was convinced to wear the expensive trousers by a political aide, former joint chief of staff Fiona Hill.
The allegation was made by the Prime Minister's former spin doctor, Katie Perrior, who described the who situation as a 'PR Screw-up'.
Perrior said: 'I didn't even like the bloody trousers – they were the wrong kind of brown, if you know what I mean.'
Perrior suggested that the PM wanted to wear her own clothes for the much-criticised photoshoot but Hill was insistent.
Hill famously fell on her own sword following the conservative's botch election campaign.
Sure, we might all need a little fashion advice from time to time, but surely the Prime Minister of a 'strong and stable' British government has the strength to decide what trousers she should wear on any given day.
https://www.vuelio.com/uk/wp-content/uploads/2017/07/Theresa-May.jpg
435
760
Jake O'Neill
https://www.vuelio.com/uk/wp-content/uploads/2019/09/vuelio-logo.png
Jake O'Neill
2017-07-18 09:22:28
2017-07-18 09:22:28
Theresa May in the Wrong Trousers