Dublin hotel bans bloggers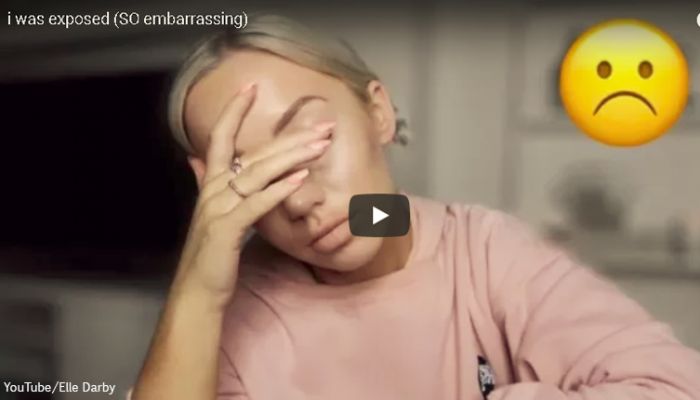 In the latest 'most people don't understand blogging' news, The White Moose Café in Dublin, which has a reported reputation for controversy on social media, has banned all bloggers after an online spat with a vlogger.
Elle Darby, a beauty and fitness influencer with 89K YouTube subscribers and 80K Instagram followers, asked The White Moose Café for a free stay in return for some publicity across her channels. The hotel's owner, Paul Stenson, responded – not via email – but on Facebook. Including her original email, he replied saying:
'Thank you for your email looking for free accommodation in return for exposure. It takes a lot of balls to send an email like that, if not much self-respect and dignity.
'If I let you stay here in return for a feature in your video, who is going to pay the staff who look after you? Who is going to pay the housekeepers who clean your room? The waiters who serve you breakfast? The receptionist who checks you in? Who is going to pay for the light and heat you use during your stay? The laundering of your bed sheets? The water rates? Maybe I should tell my staff they will be featured in your video in lieu of receiving payment for work carried out while you're in residence?'
He went on to describe his own social following (as Darby had in her request), and saying though he had tens or hundreds of thousands of followers, he would never 'in a million years ask anyone for anything for free'.
He continued to attack the blogging profession, saying:
'The above stats do not make me any better than anyone else or afford me the right to not pay for something everyone else has to pay for.
'In future, I'd advise you to offer to pay your way like everyone else, and if the hotel in question believes your coverage will help them, maybe they'll give you a complimentary upgrade to a suite. This would show more self-respect on your part and, let's face it, it would be less embarrassing for you.'
In his post, he had seemingly tried to disguise Darby's details but did a poor job. People quickly found her and the trolling began. Some people believed she was a freeloader and she started receiving a lot of abuse, while others have supported her, as she is following a common practice for her chosen profession.
Darby published a vlog, explaining how she was embarrassed that she had been 'exposed':
The support she received, and in turn the abuse Stenson received for his approach, led the hotelier to post another message on Facebook, banning all bloggers:
'The sense of entitlement is just too strong in the blogging community and the nastiness, hissy fits and general hate displayed after one of your members was not granted her request for a freebie is giving your whole industry a bad name. I never thought we would be inundated with negative reviews for the simple reason that somebody was required to pay for goods received or services rendered.'
The controversy was compounded when Stenson created another post, 'apologising' to the blogging community for not mobilising their numbers with such controversy before. He calls the debacle good publicity and thanks the bloggers for all their 'hard work' and asks them to 'continue to spread the word' about the hotel.
This whole situation has arisen because a business, which knows how to drive publicity, called out a blogger, who was just doing her job. It worked because a large portion of the population doesn't understand blogging as a profession or community; they don't understand that these people are professional influencers and are amazing resources for publicity and promotion.
Darby is likely to be contacted by PR pros and brands on a regular basis, offering her exactly this sort of deal. In fact, many bloggers value their influence over freebies and require payment on top of the work they do. As genuine influence can make or break a business, it seems mad that anyone thinks a professional blogger is just freeloading.
Stenson was well within his rights to refuse the offer, of course, but it's the manner in which he has refused – so publicly, that has caused the problem.
Both sides have benefitted to some extent, deserving or otherwise, with Stenson getting his publicity and Darby increasing her social following. But, hopefully, the blogging community will be the biggest benefactor, as more people are exposed to the amazing blogging industry, understanding how bloggers operate and seeing blogging as a valid career path.
Want to know more about bloggers in the UK? Find out more here.
https://www.vuelio.com/uk/wp-content/uploads/2018/01/Elle-Darby.jpg
430
760
Jake O'Neill
https://www.vuelio.com/uk/wp-content/uploads/2019/09/vuelio-logo.png
Jake O'Neill
2018-01-22 09:40:55
2018-01-22 10:03:18
Dublin hotel bans bloggers