Five Things You Shouldn't Have Missed – 19 January 2017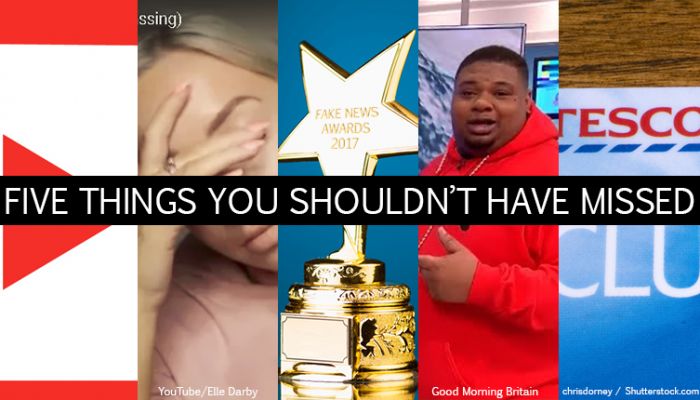 This week's Five Things includes YouTube's new payment rules, Tesco's Clubcard criticism, the Fake News Award, a Dublin hotel that's banned bloggers and Big Narstie presenting the weather.
1. YouTube payment rules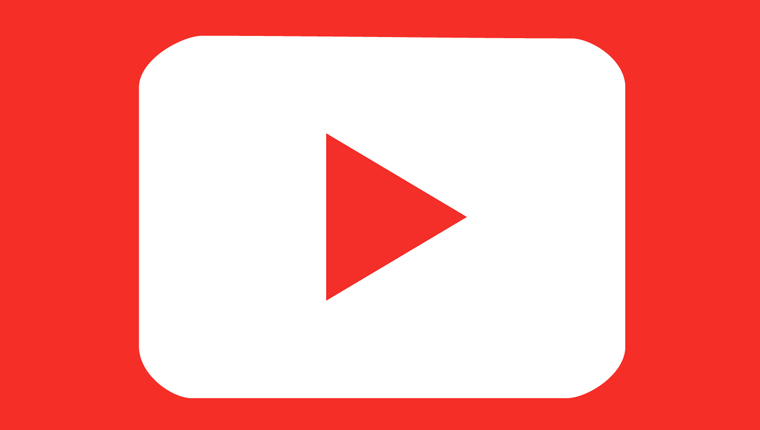 The Logan Paul scandal that originally hit at the beginning of January, and led to an unprecedented YouTube apology, has now made it into a third week of Five Things. Last week, the platform promised 'more steps' to ensure videos like Logan's never appeared again. That has been revealed as a manual review system, where YouTube staff will review all clips before they are added to a premium service that pairs the top creators with leading brands (a service Logan Paul was removed from last week).
This follows a previous announcement that YouTube would have over 10,000 workers reviewing clips on the platform anyway, by the end of 2018. With manual review in place, YouTube will be taking on more responsible for offensive videos and controversial content.
The platform is also making it harder for creators to make money off their videos, with no videos including adverts unless the creator has at least 1,000 subscribers and more than 4,000 hours of their content has been viewed in the past 12 months. This is likely to hit niche creators and those that consider YouTube a supplementary income, but generally shouldn't hit the bulk of the platform too hard. If someone is making enough money from YouTube that they consider it a viable income, they probably already meet YouTube's new requirements.
2. Tesco Clubcard changes and the backlash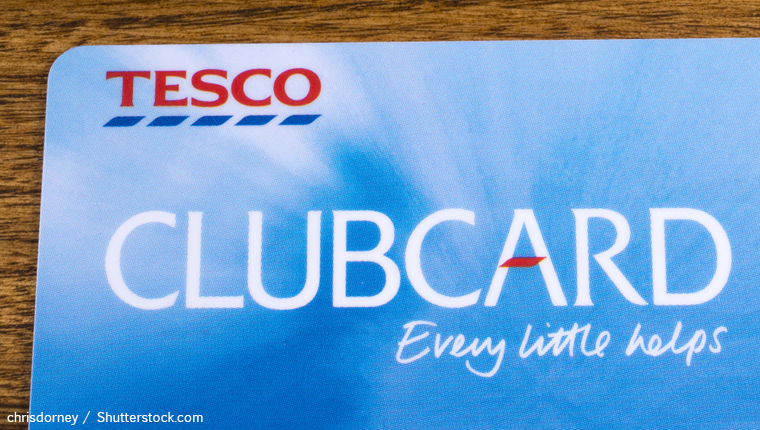 This week, Tesco changed its Clubcard rewards offer overnight. Instead of some deals being worth four times the value of the Clubcard points and some being worth two, everything became three times the value of the points. The backlash was immediate, with customers who were saving up points claiming they had been robbed of the additional value. This led to another change, as Tesco then decided to delay the new system until 10 June.
It is unclear what motivated the initial immediate change, but what became very obvious was how customers feel about their Clubcard points. As the points are promoting 'loyalty' in visiting the store – something that has hit the supermarket industry hard in recent years – making the unannounced change was always going to be a big risk. Now it's been delayed, expect hundreds of deals to be cashed in at all associated businesses before June.
3. Fake News Awards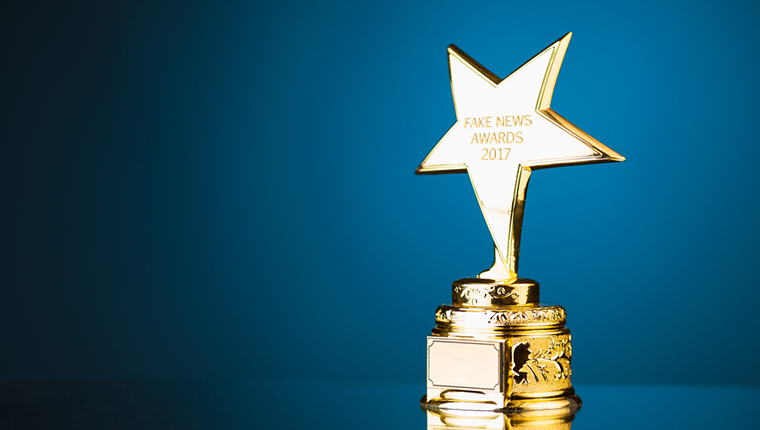 Donald Trump announced his Fake News Awards for 2017 on the GOP's blog. The 11 winners were dominated by CNN and the New York Times, who managed six between them. While the announcement has provoked mirth and bemusement from many, a political leader attacking his nation's free press should be concerning for us all. That it's expected of Donald Trump makes it no less alarming.
4. Dublin hotel bans bloggers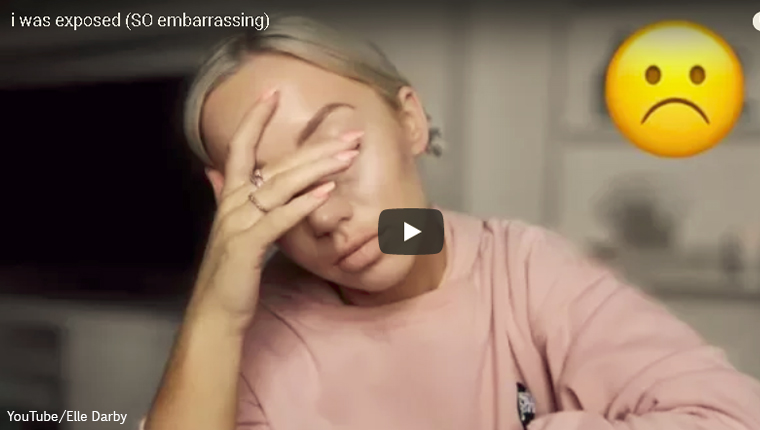 Beauty and fitness influencer Elle Darby asked a hotel in Dublin for a free stay in return for some coverage on her YouTube and Instagram channels. Unfortunately, the hotel was The White Moose Café in Dublin, and owner Paul Stenson already has a reputation for his controversial attitudes to some groups of people, including vegans and breastfeeders. He published her request on Facebook with a big 'no' and things quickly blew up.
The issue has raised questions over how much influence is understood in the wider community and the validity of blogging as both a career and an industry.
5. Big Narstie presents the weather
Grime star Big Narstie fulfilled a 'big dream' by presenting the weather on Good Morning Britain this week. Starting with 'Aight, boom. The streets of England', and taking in pets, 'a bag of snow' and Lemsip, you know it's worth a watch:
Have WE missed something? Let us know on Twitter @Vuelio.
https://www.vuelio.com/uk/wp-content/uploads/2018/01/19-Jan-Five-Things.jpg
430
760
Jake O'Neill
https://www.vuelio.com/uk/wp-content/uploads/2019/09/vuelio-logo.png
Jake O'Neill
2018-01-19 14:03:13
2018-01-19 14:03:13
Five Things You Shouldn't Have Missed – 19 January 2017