Five Things You Shouldn't Have Missed – 12 January 2018
This week's Five Things You Shouldn't Have Missed from the world of media, PR and comms includes YouTube's response to Logan Paul, Facebook's news feed changing, Steve Bannon, the Daily Mail and Virgin Trains argument, and Carrie Gracie's BBC pay row. 
1. YouTube and Logan Paul
YouTube has apologised for taking so long to officially respond to the Logan Paul controversy of last week. The video-sharing platform posted an explanation on Twitter, claiming it was upset with the video Logan Paul had posted. It finished the thread with:
It's taken us a long time to respond, but we've been listening to everything you've been saying. We know that the actions of one creator can affect the entire community, so we'll have more to share soon on steps we're taking to ensure a video like this is never circulated again.

— YouTube (@YouTube) January 9, 2018
The 'further consequences' were later revealed, when YouTube announced it had cut some business ties with the viral star. This includes removing Logan Paul from its Google Preferred programme, the platform that allows brands to sell ads to the top 5% of content creators – which is likely to severely damage Logan Paul's sizeable income. They've also put original projects with Logan Paul, including a proposed film, on hold.
Further details about the steps YouTube is taking to ensure 'videos like this' never circulate again are yet to materialise, but the YouTube community will be keeping a close eye on any policy or algorithm changes.
2. Facebook to change news feed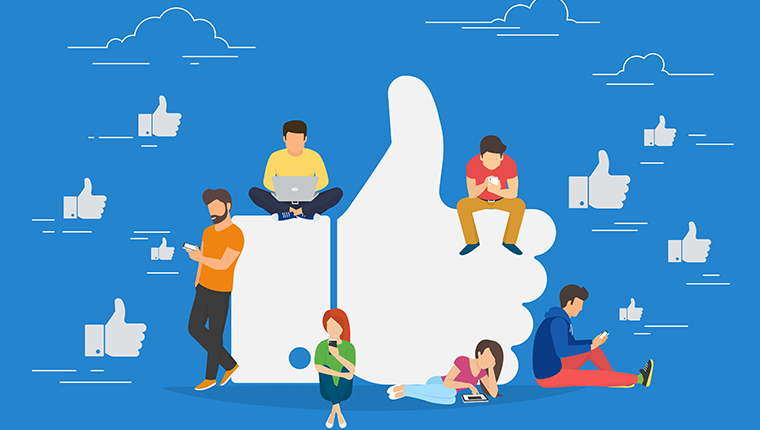 Mark Zuckerberg has announced the news feed algorithm is to change, with more focus on friends and family posts and less on those from businesses, brands and media. This is after feedback that the latter group is 'crowding out the personal moments that leads us to connect more with each other'.
In Zuckerberg's lengthy post on the decision, he says: 'We feel a responsibility to make sure our services aren't just fun to use, but also good for people's well-being. So we've studied this trend carefully by looking at the academic research and doing our own research with leading experts at universities. The research shows that when we use social media to connect with people we care about, it can be good for our well-being.'
The move from 'focusing on helping you find relevant content', to 'helping you have more meaningful social interactions' is very much going back to Facebook's roots. The social platform was, for many years, primarily focused on posts from people you knew rather than promoting itself as one of the biggest content delivery platforms in the world. This change is likely to hit thousands of publishers very hard, as for many sites, Facebook is the biggest single source of traffic. The announcement has led to a drop in Facebook's share price when markets opened. If the plan is properly followed through, expect corporate backlash, businesses closing down and huge changes to the media landscape.
3. Sloppy Steve
Perhaps it's a rite of passage for all of Trump's 'enemies' – once they get a nickname, they know they've really riled him. Trump's former White House Chief Strategist, "Sloppy" Steve Bannon, was this week fired from his role at the helm of Breitbart News. It is the latest part of his tumultuous relationship with Trump and his supporters, from genius insider to detractor and traitor. After his comments about Donald Trump Jnr's 'treasonous' meeting with Russian contacts appeared in Michael Wolff's explosive book, Bannon's departure from Breitbart seemed inevitable. Trump was quick to distance himself from his former ally, before laying into him:
The Mercer Family recently dumped the leaker known as Sloppy Steve Bannon. Smart!

— Donald J. Trump (@realDonaldTrump) January 5, 2018
4. Daily Mail attacks Virgin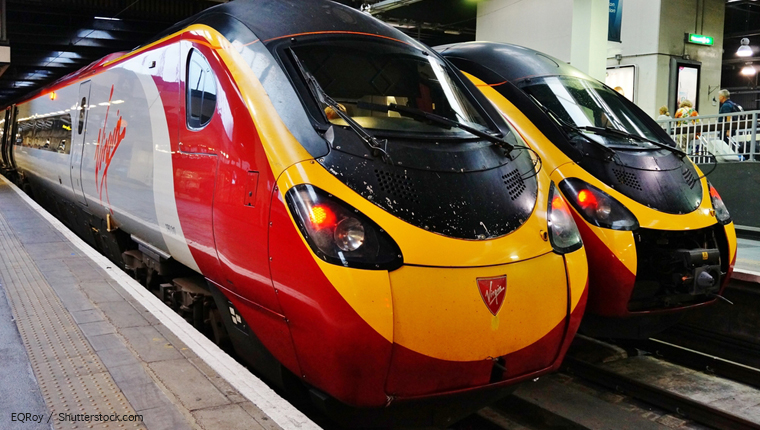 It was revealed this week that Virgin Trains has stopped selling the Daily Mail due to its incompatibility with the Virgin Trains brand. The company stopped carrying the paper back in November, but at the time it told the Daily Mail it was 'saving space' by selling only three papers: the Mirror, FT and Times.
Drew McMillan, head of colleague communication and engagement at Virgin, sent internal staff a memo that said: 'Thousands of people choose to read the Daily Mail every day. But they will no longer be reading it courtesy of VT. There's been considerable concern raised by colleagues about the Mail's editorial position on issues such as immigration, LGBT rights and unemployment.
'We've decided that this paper is not compatible with the VT brand and our beliefs.'
The Daily Mail struck back; a spokesman said: 'It is disgraceful that, at a time of massive customer dissatisfaction over ever-increasing rail fares, and after the taxpayer was forced to bail out Virgin's East Coast mainline franchise, a decision strongly criticised by the Mail, that Virgin Trains should now announce that for political reasons it is censoring the choice of newspapers it offers to passengers.
'It is equally rich that Virgin chose to launch this attack on free speech in the Aslef trade union journal. For the record Virgin used to sell only 70 Daily Mails a day.'
They then made the issue about Brexit, as the spokesman continued with: 'They informed us last November that to save space, they were restricting sales to just three newspapers: the Mirror, FT and Times. They gave no other reason, but it may be no coincidence that all those titles, like Virgin owner Sir Richard Branson, are pro-Remain.'
Critics of Virgin's move suggest the company is censoring 'free press' whereas supporters believe the company is well within its rights to choose which publications it sells to its customers.
5. Carrie Gracie and the BBC pay row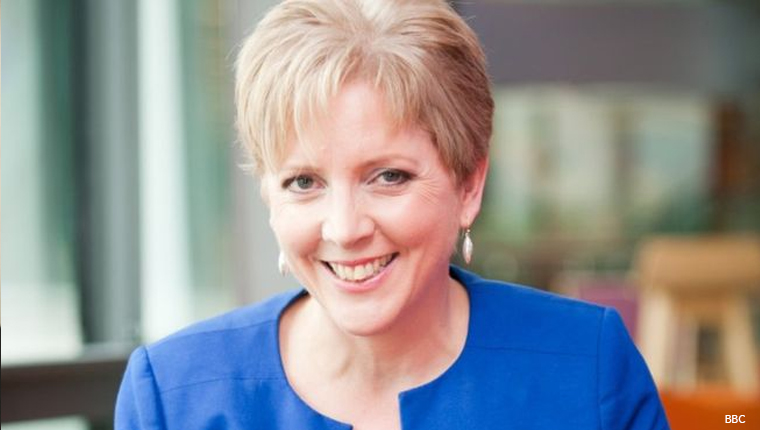 Carrie Gracie stepped down from her role as China editor at the BBC this week, after accusing the public broadcaster of 'breaking equality law' and 'resisting pressure for a fair and transparent pay structure'. She highlights an ongoing struggle to be paid equally to the other international editors, particularly John Sopel, US editor, and Jeremy Bowen, Middle East editor. Her struggles proved fruitless so she's quit her post and will return to the UK newsroom.
Gracie made the announcement hours before she was due to host the Today programme, which she has done all week. In a plot worthy of W1A, Gracie was unable to talk about her own news story, due to impartiality rules, and so couldn't cover the biggest story of the day. Other journalists who had expressed support for Gracie were also banned from discussing the issue on air.
In a further twist, it has now been revealed that John Humphreys and John Sopel were recorded discussing the story off air, and Humphreys made several derogatory remarks including: 'I could save you the trouble as I could volunteer that I've handed over already more than you f***ing earn but I'm still left with more than anybody else and that seems to me to be entirely just – something like that would do it?'
This might not be the last time we see Mr Humphreys in Five Things You Shouldn't Have Missed.
https://www.vuelio.com/uk/wp-content/uploads/2018/01/Five-Things-You-Shouldnt-Have-Missed-12-Jan.jpg
430
760
Jake O'Neill
https://www.vuelio.com/uk/wp-content/uploads/2019/09/vuelio-logo.png
Jake O'Neill
2018-01-12 14:27:34
2018-01-12 14:27:34
Five Things You Shouldn't Have Missed – 12 January 2018