Have you updated your Facebook strategy?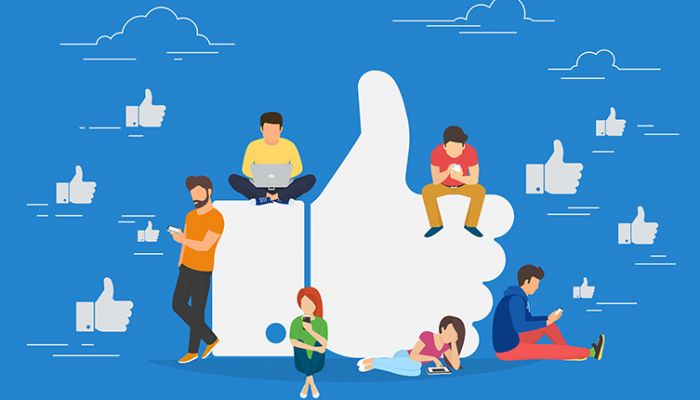 After signalling a huge change in Facebook's News Feed, with more focus on posts from friends and family, Mark Zuckerberg has now revealed the second stage of his changes, promising the platform will serve up news from 'trusted' sources.
As Zuckerberg's latest post explains:
'I'm sharing our second major update this year: to make sure the news you see, while less overall, is high quality. I've asked our product teams to make sure we prioritize news that is trustworthy, informative, and local. And we're starting next week with trusted sources.
'There's too much sensationalism, misinformation and polarization in the world today. Social media enables people to spread information faster than ever before, and if we don't specifically tackle these problems, then we end up amplifying them. That's why it's important that News Feed promotes high quality news that helps build a sense of common ground.'
The 'high quality' news and 'trustworthy' sources will be decided by the Facebook community. As part of its surveys, the network will now ask if users are familiar with a news source and if they trust it. Facebook is aiming to create a list of sources from people that aren't necessarily regular readers but those that know and consider the source to be trustworthy. Users who haven't heard of the source will be discounted.
This is Zuckerberg's latest attempt to legitimise his network and shift the focus from the spreading of 'fake news' and alleged interference in the likes of the Presidential election and Brexit.
What does this mean for you?
The first set of changes are expected to reduce the amount of news in the Feed from 5% to 4%, and the second will dramatically reduce the sources news comes from. This will benefit the sources that are trusted and should make all PR pros and brands consider who they're targeting in media outreach.
Publishers with the biggest stats and the most readers are going to be greatly affected if they're not also trustworthy. As the list will be publicly-sourced, it may be easy to think you know what will and won't make the cut. But just because a news site has a reputation for being untrustworthy, it doesn't mean Facebook's crowdsourcing will stop it from appearing. Nor is it clear if those less high-quality publishers will be removed altogether.
As such, your new Facebook strategy needs to be reactive, rather than proactive. Using quality social media monitoring, keep an eye on which of your media partners are still appearing frequently on Facebook, and find new ones that you haven't used before.
Take time to build new relationships where necessary, and broaden your PR community. That way, your stories will remain where they belong – on people's News Feeds.
https://www.vuelio.com/uk/wp-content/uploads/2017/10/Facebook-thumb-with-people.jpg
430
760
Jake O'Neill
https://www.vuelio.com/uk/wp-content/uploads/2019/09/vuelio-logo.png
Jake O'Neill
2018-01-22 09:43:41
2018-01-29 17:32:36
Have you updated your Facebook strategy?