Economic Crime Manifesto is launched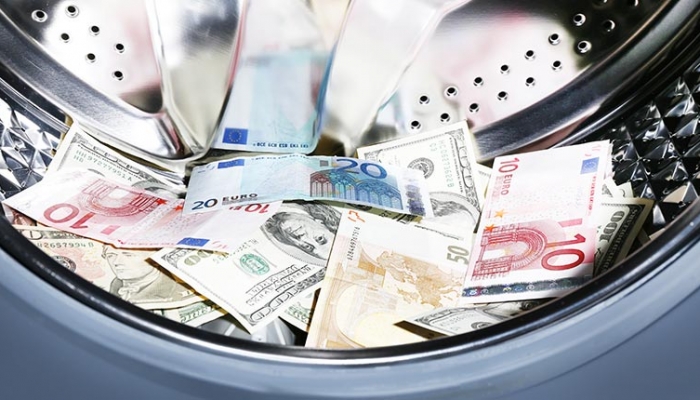 Rt Hon Dame Margaret Hodge MP and Kevin Hollinrake MP, Chairs of the APPG on Anti-Corruption and Responsible Tax and the APPG on Fair Business Banking, launched their 'Economic Crime Manifesto' last Thursday. The Manifesto comes as the Economic Crime and Corporate Transparency Bill was announced during the Queen's Speech last week.
Dame Margaret Hodge noted the £290bn a year that is lost from the UK economy through 'dirty' money, with London as a laundromat for washing dirty cash. As the biggest financial centre in the world, the UK now has an unique opportunity to take leadership and to clean things up. Set out in the Manifesto is a cross party set of proposals with an aim to make real change.
The Manifesto calls for the Government to consider four principles for reform in its new Economic Crime Bill and beyond:
• Transparency – identify who really owns companies, trusts and assets so that law enforcement, journalists, civil society and more can readily follow the money
• Enforcement – toughen up policing agencies with enough resource to consistently enforce existing laws and deter wrongdoing
• Accountability – empower Parliament, journalists, civil society, the courts and whistle-blowers to unearth criminality and hold Government to account
• Regulation – strengthen supervision of the professions so that enablers of economic crime answer for their actions
In her speech, Dame Margaret Hodge talked in more detail about these four principles. On transparency, she argued that the Foreign Office must ensure that public registers of beneficial ownership in the Overseas Territories and Crown Dependencies are faithfully implemented by early 2023. Moreover, they want the register for overseas entities to be introduced with speed and for the UK trust register housed in HMRC to be much more transparent.
On enforcement, she noted that key national level agencies continue to suffer real term declines in budgets – the National Crime Agency has seen a real term decrease in its budget of 4.2% in the past five years, while the USA is significantly expanding capacity. She thinks the Treasury should at the very least increase spending targeted at economic crime enforcement to £300m in this Spending Review to match private sector funding raised through the economic crime levy. The Government should also establish an Economic Crime Fighting Fund with a proportion of proceeds reinvested to fight economic crime.
Kevin Hollinrake noted a lack of accountability, stating his belief that the Government should legislate to introduce new 'failure to prevent' offences for economic crimes that applies to both companies and senior executives. On the topic of criminal liability, during Treasury oral questions this week, Kevin Hollinrake noted that NatWest and HSBC have been hit with big fines for facilitating money laundering, and Danske Bank will probably see a fine of £2bn for £200bn of money laundering. He said this is seen not as a deterrent, but as a cost of doing business for these big banks. He asked whether the Minister agrees that the only way that we will tackle this is through criminal prosecutions both at a corporate level and of senior managers. The Economic Secretary to the Treasury John Glen mentioned that the Law Commission is undertaking an in-depth review of laws around corporate criminal liability for economic crime will make an announcement on this subject imminently.
On accountability, Dame Margaret Hodge suggested a new Select Committee of both Houses, which will hold agencies accountable for activities related to economic crime. Moreover, Kevin Hollinrake mentioned that most cases don't come to light because of enforcement agencies but from whistleblowers. He added a request for the establishment of an Office for Whistleblowers to provide protection and compensation for those who speak out and uncover economic crimes.
Lastly, Dame Margaret Hodge called for smart regulation, not more regulation – recent data shows that 4 out of 5 of professional money laundering supervisors don't have a proper system to supervise members of their professional organisation. She called for a  complete overhaul of how supervising bodies work, noting that at the moment banks fill in a Suspicious Activity Report (SAR) form when there is a suspicion of activity, but in 2019/2020, there were 500,000 SAR forms filed yet the NCAs Financial Intelligence Unit only has 118 employees to scrutinise them.
To conclude, Kevin Hollinrake stated that 'one of the real opportunities with where we are today is that this is right in the viewfinder of Government because of what has changed in Ukraine'. When asked about the possibility of vested interests preventing the manifesto's measures from being implemented, Kevin said that while vested interests are still there, and there will be a pushback, there is a better mood within Government than ever before. Dame Margaret Hodge noted they are building a strong cross party coalition and are getting more and more confident they will build a strong consensus.
For more news from the political and public affairs sector, sign up to Vuelio's Friday newsletter Point of Order.
https://www.vuelio.com/uk/wp-content/uploads/2022/05/Economic-Crime-Manifesto-launch.jpg
430
760
Ingrid Marin
https://www.vuelio.com/uk/wp-content/uploads/2023/09/vuelio-logo-200px.png
Ingrid Marin
2022-05-18 14:51:28
2022-05-18 14:51:28
Economic Crime Manifesto is launched