Ensuring effective and successful communications across different cultures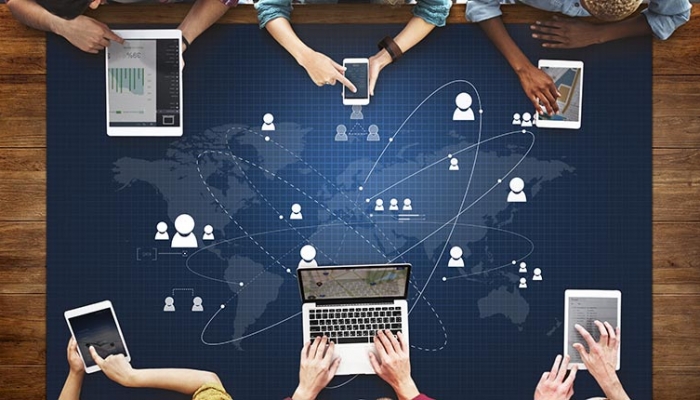 This is a guest post by Life Size's PR Intern Martha Lane.
If you're running an international communications campaign, adapting your approach towards each individual audience is essential. However, this means much more than simply translating content into the appropriate language. Instead, a deep understanding of each of your target cultures must form the basis of your campaign. Here is how to achieve this and set your international communications campaign up for success.
Stage 1: Check the relevance of your topic in your target country
A good place to start is to dedicate some time to researching how the topic of your campaign is viewed in your target country. While it would be easy to assume that consensus on your topic is similar to your native country, this won't necessarily be the case. Your research should provide answers to some key questions, such as:
– Is your topic widely discussed in the news there? Is it discussed by the mainstream media, or is it limited to industry press?
– What is the political importance of this topic? Is there any relevant legislation in place in your target country that you should be aware of?
– What are the current societal or environmental impacts and benefits relating to this topic? How do they meet the current discussion about the environment or other ongoing social issues?
– Has it received any negative press, or do you get the impression that it is a sensitive topic? If so, it would be worth offering a fresh perspective that can provide a positive spin on the topic.
It is worth noting that negative or lukewarm press coverage on your topic does not have to be a disadvantage. Rather, you can utilise your communications campaign to be one of the first to highlight the benefits of what you are offering, giving you a unique position in the target market.
This is also an excellent time to identify your audience and decide who will be the best group to direct your campaign in a particular country. Once you have identified who you are communicating with, you can move on to the next vital step: working out how to talk to them.
Stage 2: Take the time to understand the culture of your country
At this point, it's essential to get to the very root of your target country's culture, such as identifying the values and beliefs that form its basis. This may sound quite overwhelming, but some useful models can be used to break down cultures into a handful of the most important underlying characteristics.
Hofstede and Trompenaars are two cultural experts who have created models that, though built with business management in mind, are equally applicable in the world of international communications. Both see culture as existing on various spectrums, within which any culture can be placed with considerable accuracy. This way of quantifying culture makes the job of communicators slightly easier.
Of course, there is variation within cultures, so the models should be applied with a degree of caution to avoid stereotyping, as personal experiences within cultures create differentiation. But the research of these experts has found that there are some predictable ways in which people within a certain culture are the same, especially when it comes to the workplace, making them valuable guides.
Stage 3: Use research to adapt content to your culture
Having researched the reception of your topic in your country, now is the time to use the understanding you have gained from the cultural models to adapt your tone. Ask yourself, how does your audience want to be spoken to? This is a crucial stage of the process that requires thorough planning. It's easy to lose your audience in the delivery of your campaign due to cultural misunderstanding, no matter how relevant your product or service is to them.
Final stage: Don't forget the simple things
There are the more routine details of a communications campaign to consider that may seem obvious but can be easily missed when dealing with the more complex aspects. Before releasing content, make sure to consider:
– Translation: aside from making sure your communications are translated accurately into your target language, check the translation of your product or service – make sure it isn't offensive or hasn't got a confusing double-meaning.
– Time zone: what time are you sending out content for your campaign in your target country? Make sure you respect any time difference and different working days.
– Visual materials: the images you use as part of the campaign may also need to be adapted. For instance, make sure that images such as landscapes are relevant to your target country as they will then resonate more with the audience there.
Following all these steps should ensure that your international communications campaign will be a success. Admittedly, it can be a long and sometimes monotonous process. However, the potential negative impact if done incorrectly, and the high rewards if the time is taken to do so properly, make the thorough process outlined above worthwhile.
Connect with the right journalists, political contacts and influencers from around the world for your international campaigns with the Vuelio Media Database – find out more and book a demo. 
https://www.vuelio.com/uk/wp-content/uploads/2021/12/International-campaigns.jpg
430
760
Phoebe-Jane Boyd
https://www.vuelio.com/uk/wp-content/uploads/2019/09/vuelio-logo.png
Phoebe-Jane Boyd
2021-12-13 10:34:15
2021-12-13 10:34:15
Ensuring effective and successful communications across different cultures