Cycling adventures with leading cycling blogger Andrew P. Sykes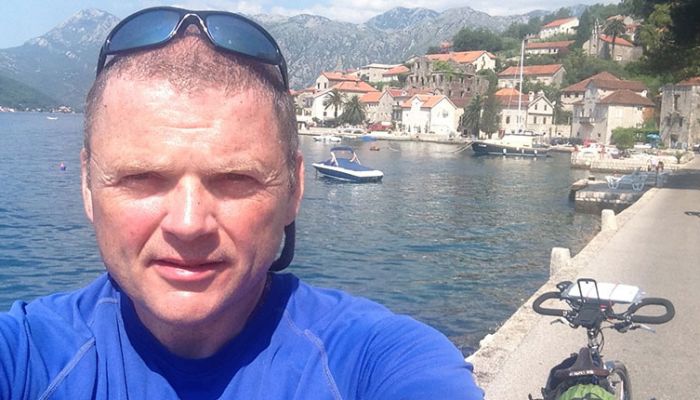 Andrew P. Sykes created CyclingEurope.org, the blog that was recently ranked in the Top 10 UK Cycling Blogs. Sharing his adventures as he cycles around the UK and Europe. We caught up with Andrew to talk about what makes the cycling community different, the next big thing in cycling and how he likes to work with PRs.
What makes your blog unique?
2018 marks the 10th birthday of the blog so I suppose that in a world of websites that come and go, CyclingEurope.org does at least have longevity. Over the last 10 years I've probably written about most aspects of cycling in nearly 3,000 posts so it has become a useful source of reference for people wishing to find out about travelling with a bike, especially within Europe.
What's the cycling blogging community like to be part of?
Very much like the cycling community. People who cycle have a take on life, which is subtly different to those who don't; a combination of adventure and free-spirit but above all friendly. They don't take themselves too seriously either.
What's the best bike you've ever ridden?
My Ridgeback Panorama, Reggie, of course… He's been the star of three books so how could I say anything but!
How many bikes do you own?
Just the two; Reggie is currently 'resting', so at the moment most of my time is spent sitting on a Cannondale CAADX 105 cross bike called (what else?), Dale… He's not as forgiving as Reggie on the steep Pennine hills of Yorkshire however.
What's the best cycle route in the world?
The next one you plan on taking, especially if it's got a good view from the top.
What will be the next big thing in cycling?
When I started the blog in 2008, disc brakes were sneered upon as a fad for mountain bikers. Now they are fitted as standard on most bikes, even touring bikes. I'm hoping that the next big shift will be away from derailleurs and towards hub gears and carbon belt 'chains'. Time will tell.
What one thing should PRs know about you?
Don't send me an email that has clearly been sent to a thousand other people as well simply consign it to the trash. If you want my attention, call me Andrew (rather than my email address!) and give me a clue that you've spent at least a few minutes looking at the website to discover whether it really is a suitable one for your client to be associated with.
What are the best campaigns you've collaborated on?
I recently worked with two organisations in the travel industry relating to train and ferry travel. The nice thing about the collaboration was that some really useful information was made available to readers about combining cycling with taking the train or ferry.
Do bloggers need their own industry association?
Probably not; bloggers are no longer the new kids on the block. We know our stuff and are increasingly savvy about the ways of the PR world. Respect us for that and we can have a fruitful relationship without needing a governing body to regulate things
What other blogs do you read?
How long is a piece of string?? It changes every week. Currently, I'm planning my next long ride along the entire length of Japan in 2020 so anything connected to that is attracting my attention.
Andrew and CyclingEurope.org are both listed on the Vuelio Influencer Database along with thousands of other bloggers, vloggers, journalists and opportunities.
https://www.vuelio.com/uk/wp-content/uploads/2018/07/Andrew-P-Sykes.jpg
430
760
Merryn Williams
https://www.vuelio.com/uk/wp-content/uploads/2023/09/vuelio-logo-200px.png
Merryn Williams
2018-07-25 10:00:59
2018-07-25 15:33:52
Cycling adventures with leading cycling blogger Andrew P. Sykes