Five Things: Google fine, BuzzFeedNews, Trump, Top 50 and DJ D-Sol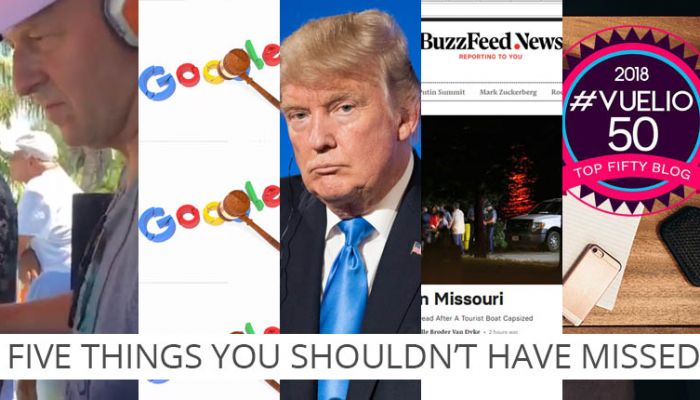 This week's Five Things You Should Have Missed – sorry I meant to write 'Shouldn't', rather than 'Should' – includes Google's record fine, the new BuzzFeed News, Trump's bizarre approach to communication, the Top 50 Blogs and DJ D-Sol.
1. Google's Fine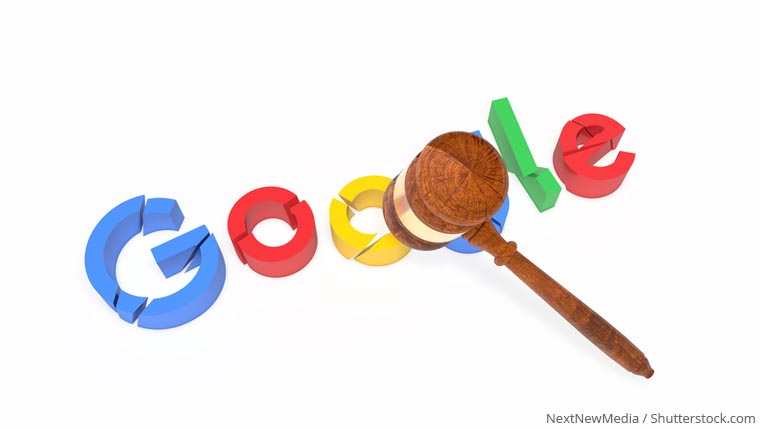 Last week's Five Things included a story on the fine Facebook had incurred from the ICO for breaching data rules. The £500,000 fee was just a drop in the ocean of Facebook's earnings as it applied to offences committed before the GDPR came into force. This week Google has made the news for violating EU antitrust laws, which has led to a significantly higher fine of €4.34bn (£3.8bn or about 5% of revenue). As reported by the Guardian, the EU claims Google has carried out 'serious illegal behaviour' to secure the dominance of its search engine on mobile phones. Google search is the default on Android phones and the EU believes this doesn't give people serious choice.
Margrethe Vestager, the EU's competition commissioner, said consumers 'pay with their data. Or to slightly paraphrase what [US free market economist] Milton Friedman has said: "there ain't no such thing as a free search".'
Google plans to appeal as it believes 'Android has created more choice for everyone, not less'. However, if Google doesn't end its 'illegal conduct' within 90 days, it could face fines of 5% of its daily revenue (in excess of $15m) every day it is late.
President Trump has now waded into the argument, on Twitter (of course):
I told you so! The European Union just slapped a Five Billion Dollar fine on one of our great companies, Google. They truly have taken advantage of the U.S., but not for long!

— Donald J. Trump (@realDonaldTrump) July 19, 2018
2. BuzzFeed News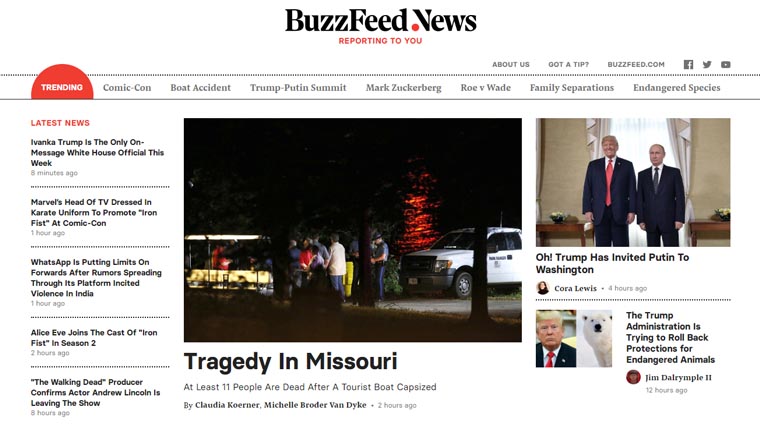 BuzzFeed has created a new standalone website to house its serious journalism: BuzzFeed News. This new brand not only showcases its impressive journalistic content (it has been nominated for and won a number of international awards) but also makes it stand out from the content BuzzFeed is famous for, namely listicles and quizzes.
As reported by TechCrunch, Buzzfeed senior product manager Kate Zasada said the company's own research has found that some readers 'don't completely understand' that while BuzzFeed is famous for GIF-filled lists, it also produced 'deeply researched and fact-checked' journalism. The BuzzFeed main site will still host news content and BuzzFeed News will still link to the main site, but the entities are intended to be distinct.
BuzzFeed News' design means content is not separated into traditional news topics, instead it is focused on trending and top stories as selected by the BuzzFeed News editorial team. The site will also eschew traditional sponsored posts that appear frequently on BuzzFeed. Currently the site is based in the US and covers US news – if successful it is likely to roll out to other BuzzFeed markets including the UK.
3. Trump Derangement Syndrome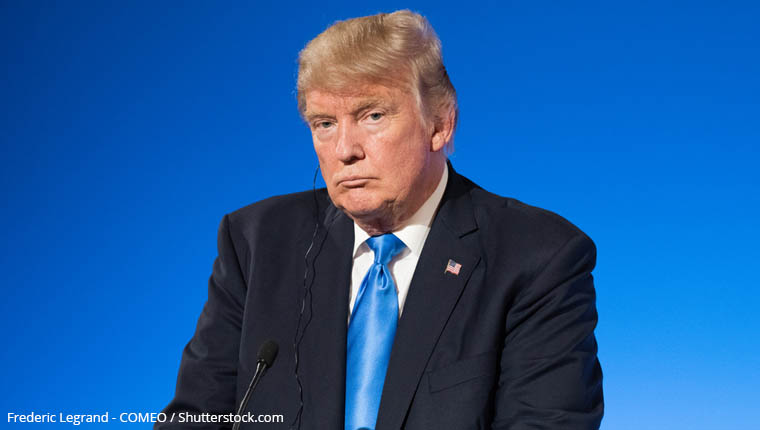 President Trump has had a tricky week. While we could say this of most weeks of his Presidency, this week Trump has uncharacteristically backtracked, sort of.
After Trump met Putin in Helsinki, the pair gave a joint press conference during which Trump said he saw 'no reason it would be' Russia who had meddled in the US election. This flew in the face of intelligence from several American agencies and led to Trump being branded by some as a 'traitor'.
Perhaps realising he had created a potentially career-ending remark, Trump made an incredible correction. Back on home soil, Trump said: 'In a key sentence in my remarks, I said the word "would" instead of "wouldn't"'. That means he meant to say he saw 'no reason it wouldn't be Russia'.  Though this doesn't make much sense the context of the speech, it is very typical of Trump's approach to comms, telling his own narrative and sticking to it.
His opinion on Russia since is very mixed, with some tweets suggesting the meeting was excellent and people hated that he got on with Putin because they had 'Trump derangement syndrome', and others suggesting he believes Russia meddled in the election. This week it was announced that he has invited Putin to the Whitehouse.
Adding more pressure to Trump's bad week, Barack Obama gave a speech that was seen to target Trump even though he wasn't named. Obama said politicians today lie, which isn't new, but when they're caught out, they keep lying. He also explained that it's very difficult to engage with people who refuse to agree on basic fundamental truths. Watch Obama's speech below:
4. Top 50 Blogs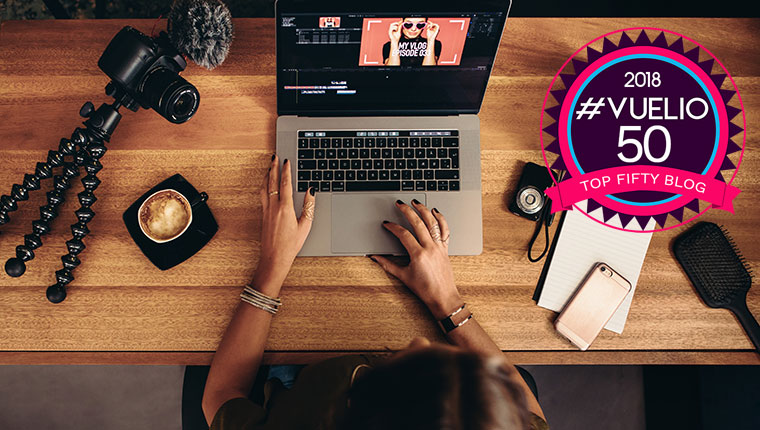 The biggest ranking Vuelio publishes each year has once again found Guido Fawkes to be the number on blog in the UK. The political giant, whose posts literally have the power to shape Government, is enjoying a boom time as Brexit makes politics a daily news factory. This is reflected by the other political bloggers in the list: ConservativeHome (7), Wings Over Scotland (12), Politicalbetting.com (14), LabourList (15), Bella Caledonia (21), Left Foot Forward (24) and Slugger O'Toole (30).
As always, football and automotive blogs have done very well, the former no doubt boosted by this year's World Cup. Outside of these dominant categories, the Top 50 shows great variety with bloggers covering everything from fashion and beauty to crafts and photography.
Find out how Vuelio decides its rankings here.
5. Wicked, Wicked, Goldman is Massive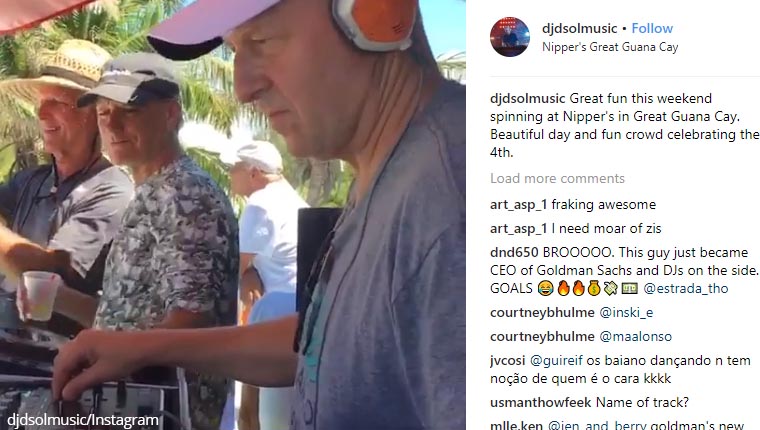 A surprising bit of news from Goldman Sachs has been a boon for its PR this week. While most new CEO announcements are dry affairs, Goldman Sachs' appointment of David Solomon has brought an added bonus. The new boss, who will take over the top job in October, is also a DJ, who goes by the stage name DJ D-Sol. No, really. Check him out on Instagram or Spotify.
This has made the corporate giant seem that bit more human, young and interesting this week – something Goldamn Sachs perhaps didn't need but has certainly gained it an incredible amount of additional press.
Did we miss anything? Let us know on Twitter @Vuelio. 
https://www.vuelio.com/uk/wp-content/uploads/2018/07/Five-things-20-july-.jpg
430
760
Jake O'Neill
https://www.vuelio.com/uk/wp-content/uploads/2019/09/vuelio-logo.png
Jake O'Neill
2018-07-20 14:08:54
2018-07-20 14:08:54
Five Things: Google fine, BuzzFeedNews, Trump, Top 50 and DJ D-Sol