Family wanderlust with Nichola West's Globalmouse Travels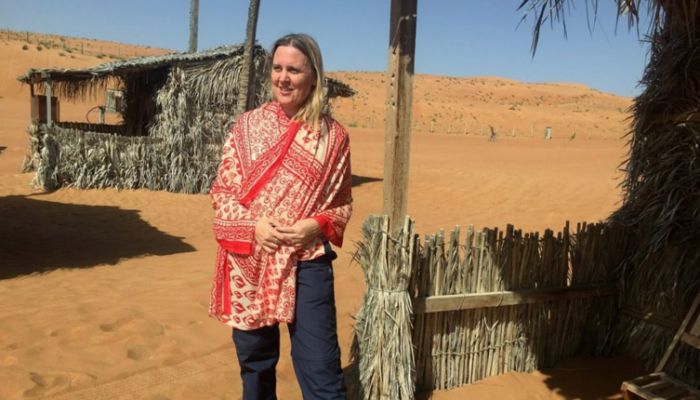 Nichola West is a top family travel blogger and journalist, who writes for a range of national press titles alongside her blog, Globalmouse Travels. We spoke to Nichola about the importance of social media, planning trips with the kids and ongoing relationships with leading PRs.
What makes your blog unique?
We always say we love to get off the beaten track and not be tourists. That's not to say we don't do some of the obvious stuff too but we'll visit a witch's weigh house in the Netherlands, a chocolate museum in Havana or go on a night time search for Colugo in Langkawi, Malaysia. We're always trying to find fun, different things to do.
What's the best place you've ever been too?
Oh gosh that's so difficult, I absolutely loved the Cook Islands and I'm desperate to get back there, so maybe there. As a family our trip to Oman was something special though, it had everything from beaches, to interesting food and wonderful wildlife and just the friendliest people so it's up there with the best trips.
Which destination haven't you visited that you want to?
There are so many – Indonesia, Japan, Costa Rica, Argentina, Texas and more of Russia. I could go on but I'll stop myself there.
How do you plan your content with the kids (do they help?)?
I love that my kids are getting strong ideas of where they want to visit, my six-year-old's current dream is to get to New York. We try and build a good mix in all our trips with museums and art galleries together with water parks and playgrounds. We do sit down before going on trips to read a bit about the country, look at photos and get excited about it together. I love that wanderlust seems to already be in their blood.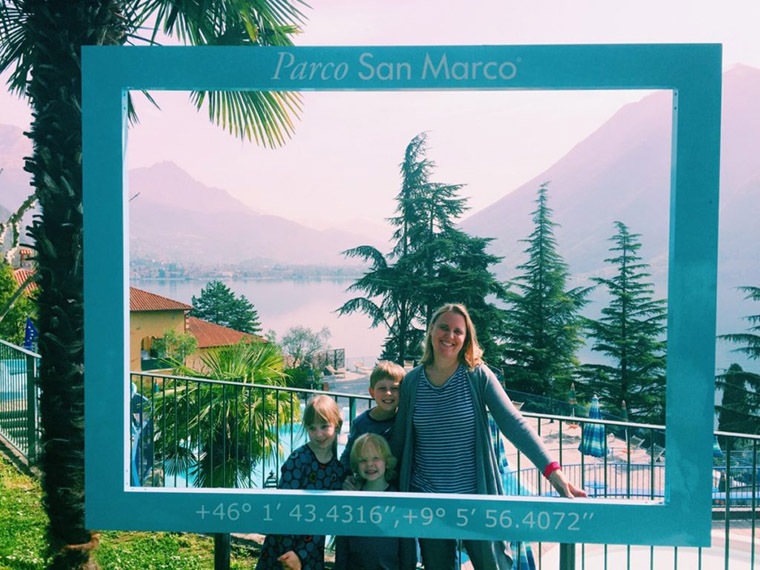 What's the best day out as a family?
The best day out is one that has something for all of us to enjoy – a large dose of fun, learning without realising it, watching my children's eyes turn wide with delight and everyone dropping in to bed exhausted at the end of a jam-packed day.
How do you use video content?
We love making videos, both for brands and destinations and I also love watching them back and remembering all the happy times we've had. We embed them in to our blog posts and also share them on social media.
We've discovered that for many bloggers, social media has become the new comments section. How important is social media to your blog?
Social media is integral to my blog. I adore photography and so Instagram is a platform I particularly love and I post daily when I'm on a trip. It's a great way to keep in touch with my readers and acts almost like a second blog; a preview of everything we're up to. It really is a great place for a conversation too.
What are the best PR/brand collaborations you've worked on?
I adore working with Crystal Ski as they have some amazing destinations that fit in to our love of somewhere a bit different and they're always great at reciprocal sharing. I also love working with Universal Studios in Florida (our happy place) and also P&O Cruises. I really like building up relationships with brands and PRs that go further than a work exchange that ends there. Recently, we worked with Four Seasons Fairways in the Algarve which was wonderful, they helped us get the best out of the region with some quirky festivals they thought we'd be interested in (we loved them) and some restaurants and experiences we would never have found.
What do you call yourself (Blogger/influencer/content creator)?
I write for the national press too, for The Telegraph, Wanderlust and The Guardian amongst others, so usually I say I'm a travel writer.
What other blogs do you read?
I love Tigerlillyquinn, Mums do Travel and Five Adventurers amongst many others.
https://www.vuelio.com/uk/wp-content/uploads/2018/04/Nichola-West-2.jpg
430
760
Jake O'Neill
https://www.vuelio.com/uk/wp-content/uploads/2015/10/vuelio-logo-transparent.png
Jake O'Neill
2018-04-12 12:37:37
2018-04-12 12:37:37
Family wanderlust with Nichola West's Globalmouse Travels