Travelling with the Luxury Columnist
Suze Renner is one half of the Luxury Columnist, a top 10 luxury travel blog that also features Suze's husband Paul. Created to document the couple's experience of luxury travel, the blog has grown a huge following online and provides regular reviews of destinations, restaurants and hotels. Suze gave us some travel tips, suggested some amazing places to visit and told us how she likes to work with PRs and brands (including country tourism boards!).
What makes your blog successful?
When someone says they've found our tips helpful and tried somewhere new thanks to our recommendations, we feel successful. We're continually learning from others and we try to integrate that on the blog. Insider knowledge is priceless and we get great suggestions from our readers and followers. We're also members of the Travel Bloggers Influencer Network, with a collective reach of over 6.5 million followers.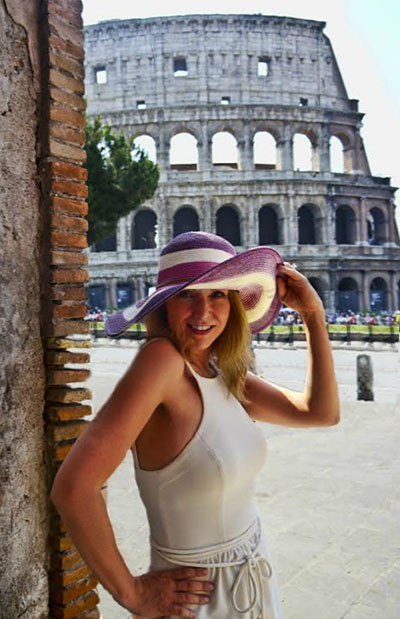 What makes luxury travel better than other types?
I wouldn't say it's necessarily better but for me, luxury travel is synonymous with quality and being unique. That could mean a behind the scenes tour of an attraction or a stay in a stylish boutique hotel serving produce from their herb garden. Attention to detail and personalisation are key factors.
What destination would you suggest to first time travellers?
For a city break, Amsterdam is a good choice. It's fairly compact so you're unlikely to get lost, you can walk almost everywhere and most locals speak English. In terms of countries, Switzerland stands out for its amazing scenery, safety and language skills of the Swiss people.
What about seasoned travellers?
Tanzania is an incredible country for the charm of its people and its amazing wildlife. It is suitable for first time travellers as long as they're fairly organised. You need to choose carefully what you pack as many of the safari camps are reached by small planes where luggage is limited. However, once you arrive, you'll be rewarded with completely unspoiled landscapes.
Is there anywhere on your bucket list you've yet to visit?
So many places! Costa Rica for eco-luxury, Galapagos for the wildlife and Australia to see friends who have moved there.
If you could only take three items with you when travelling, what would they be?
My camera, my mobile phone and sunglasses.
What should PRs know about you?
I do quite a bit of background research on the places that we visit. We find that people want to read about the destination as well as the hotels that we stay in. I often travel with my husband who's a dab hand at vlogs and drone photography, so it's great when PRs incorporate him into the mix!
What's the best PR/brand campaign you've worked on?
We've got a soft spot for Florida as we have an ongoing relationship with the PR and the region. They really tailor each visit to our readers' interests and build in time to edit photos. We also did a campaign for a Swiss hotel and restaurant group who told us that several people had mentioned us when booking, so that was nice to hear.
What do you call yourself (blogger/influencer/content creator)?
Content creator for sure, as influence is all relative and blogger doesn't cover the videography aspect of our work.
What other blogs do you read?
Some of my favourite UK-based blogs are London Kitchen Diaries for delicious recipes and London tips, Fitness on Toast for healthy inspiration and Miss Gunner for style suggestions.
The Luxury Columnist and its writers are both listings on the Vuelio Database, along with thousands of other influencers including journalists, bloggers, MPs and SpAds.  
https://www.vuelio.com/uk/wp-content/uploads/2018/04/Suze-Renner-the-luxury-columnist-2.jpg
430
760
Holly Hodges
https://www.vuelio.com/uk/wp-content/uploads/2015/10/vuelio-logo-transparent.png
Holly Hodges
2018-04-11 10:58:56
2018-04-11 12:39:10
Travelling with the Luxury Columnist