I just call it travel: Mrs. O Around the World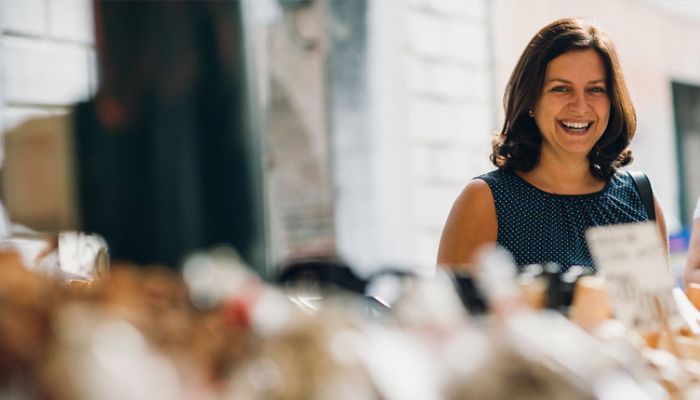 Ana Silva O'Reilly is the author of top Luxury Travel Blog, Mrs. O Around the World. With a belief that luxury is attainable in some unexpected places, Ana has a loyal readership that check in for tips and travel advice for the most beautiful destinations in the world. We spoke to Mrs. O about where new travellers should visit, the accessibility of the Orient Express and how she likes to work with PRs.
What makes your blog successful?
A very interesting question – namely after I had a challenging year on a personal level. The blog is part of my life; I set a percentage 5 or 6 years ago, and that stayed true until now – the blog is 30-40% of my time and of the income it generates.
I have worked very hard for the last 17 years to be where I am in my professional career (as a marketing consultant) and I am not prepared to give it up. I love my blog but I love it more because I know my life doesn't depend on it to be what it is. I am incredibly respectful of those who are able to make this a full-time profession, because I am not. It would make me make some questionable choices (I say no to about 90% of invites and paid campaigns because I don't think I will add any value to them) and, more importantly, will mean nothing to my readers, who I really really value.
And my readers know I work three days a week, have a whole household to run and have some sort of presence on social media, which more often than not, reflects real life, and not everything is dreamy and pink and perfect.
I haven't written once a week for the past six months and no one has complained. The world hasn't ended. And it is OK not to be online every day and find something to say. They all understand that. And so do brands.
What makes luxury travel better than other types?
I don't necessarily call it luxury travel – I just call it travel. We can all go to the same places and then, depending on budget, we can get there in a different way and stay in a different place. Everyone is doing the best that they can, according to their budget.
I think travelling is very aspirational and I always like to put prices on things (which not many bloggers do). It is important to know what things cost and in some cases, there can be some very interesting surprises. An example I always use is the Venice Simplon Orient Express train – the traditional London-Venice trip costs under £2,000, which is less than a business class flight between London and New York. I get that flight probably five times a year (and pay for it a lot more sometimes) – yet we all think that the 'Orient Express is a once in a lifetime thing'. I cannot tell you how many readers have been and send me photos.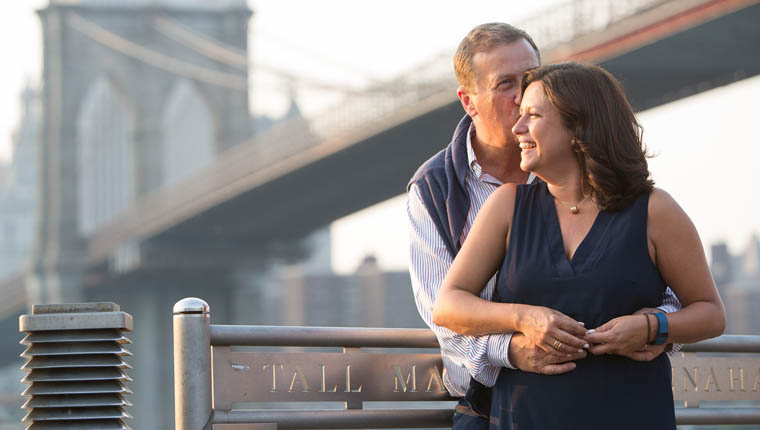 What destination would you suggest to first time travellers?
Where from? The world is getting so much smaller and people who read the blog are from everywhere. I am a great fan of London – and that is a city that needs quite a few days to explore and you will never ever see more than a quarter of it. I recently wrote a guide to W1 alone, which covers a lot of 'touristic spots' and has been really successful.
And if you are going to the USA, explore California. We go every year (for the last 12) and can't get enough of it.
What about seasoned travellers?
If you have done all the main cities, you may want to try Lisbon, Portugal – my hometown and a city that has been getting a lot of press lately. I personally think it is lovely and has a lot to offer to luxury travellers. Also, I think the Middle East has a lot to offer. We have been going two to three times a year recently (and not setting foot in Dubai except for the airport, as it is a place that I really do not get. I think I am the only person in world in that position, and I have accepted it).
Is there anywhere on your bucket list you've yet to visit?
I ticked Vancouver off my list last year, but I wasn't there long enough, so I have to go back. Oman is absolutely on the list – we love Abu Dhabi and think we will love Oman even more.
If you could only take three items with you when travelling, what would they be?
My phone, my contact lens solution and a cashmere scarf, which I seem to need all the time.
What should PRs know about you?
I have been travelling 'this way' my whole life and press trips or sponsored projects are only 50% of my trips – I go where I want to go and will very happily pay for it. I work with very select brands and destinations (more and more recently) who really see value in what I do and understand what I charge for (which many others do for free, and that is absolutely fine by me). And I only travel with my husband or a very close friend and I like to put in the time co-organising my itinerary (which is never too heavy). This makes me a dream to work with for some PRs who really get me (and a handful work with me over and over again) and 'difficult' to others. Like anything in life!
What's the best PR/brand campaign you've worked on?
I really like working with Sovereign. We are on year four now and they are a delight to work with – we are both on the same side and work very well together. The head of the PR team has moved on recently, and despite that, they still want to work with me.
What do you call yourself (blogger/influencer/content creator)?
I am a blogger because I have a blog
What other blogs do you read?
I have what I call my leading ladies of luxury travel, from Luxury Travel Mom with whom I co-host #LuxTravelChat each week to Luxe Travel Family. But I also read what the boys write too: I read One Mile at a Time and God Save the Points.
Ana Silva O'Reilly and her blog Mrs. O Around the World are both listings on the Vuelio Database, along with thousands of other influencers including journalists, bloggers, MPs and SpAds.  
https://www.vuelio.com/uk/wp-content/uploads/2018/04/Mrs.-O-Ana-Silva-OReilly-3.jpg
430
760
Holly Hodges
https://www.vuelio.com/uk/wp-content/uploads/2015/10/vuelio-logo-transparent.png
Holly Hodges
2018-04-11 10:50:41
2018-04-11 11:58:00
I just call it travel: Mrs. O Around the World