Fashion bloggers react to controversial Vogue comments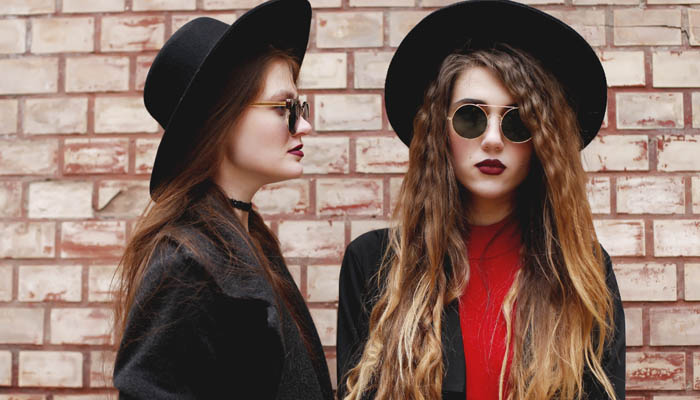 In a recent Fashion Week recap from the editors of Vogue USA, Creative Digital Director Sally Singer stated that bloggers who are paid to turn up at the event and change outfits every hour are "heralding the death of style" – striking a row between Vogue journalists and fashion bloggers.
Note to bloggers who change head-to-toe paid-to-wear outfits every hour: please stop. Find another business. You are heralding the death of style.

Sally Singer, Vogue Creative Digital Director
In agreement, all of the Vogue editors including Alessandra Codinha, Nicole Phelps and Sarah Mower acknowledged that the appearance of street style influencers at Fashion Week did more harm than any good. Words including "embarrassing", "pathetic" and "desperate" were among descriptions of the bloggers – including a strike at brands for endorsing bloggers to attend and be paid to promote their clothes.
Looking for style among a bought-and-paid-for ("blogged out?") front row is like going to a strip club looking for romance.

Alessandra Codinha, Vogue.com Fashion News Editor
In a time when the most elite journalists would be the ones chosen for the front row, the changes to the industry and the evolution of self-made digital influencers has meant that it's the bloggers and vloggers who are sought after. As bloggers inspire and attract their audience by selling their own personalities, opinions and reviewing products, high-end fashion journalists seem to be laughing at this trend branding it as a "sell-out".
So it basically boils down to the same criticism I heard eight years ago. The fashion establishment don't want their circles enlarged…

— susiebubble (@susiebubble) September 26, 2016
On basically repeating the same things I said re: criticism of bloggers 8, then 5 , then 2 years ago and now in 2016 pic.twitter.com/txXzk4kykD — susiebubble (@susiebubble) September 26, 2016
But with Vogue throwing blows at bloggers selling out for brands, it may raise questions about whether bloggers are still attracting audiences because of their popularity, or if in fact the increase of brands working in collaboration with blogs threatens their authenticity – the very thing attracting their audiences.
Here are some blogger responses:
I take issue with this Vogue vs bloggers piece because so many of those participating in the "street style mess" ARE editors, not bloggers

— Ella Gregory (@cocosteaparty) September 27, 2016
On borrowed clothes and real style pic.twitter.com/mvS7r61Nr5 — bryanboy (@bryanboy) September 27, 2016
Re: Vogue editors who called bloggers "pathetic "strippers", can't help but think this reflects more on your opinion of women in general?

— Jane Aldridge (@sea_of_shoes) September 27, 2016
Perfect summary from @peaceloveSHEA of US Vogue's incredibly hypocritical article! ? pic.twitter.com/fs9ccultoI — Faye-Isabella (@fayefearonx) September 27, 2016
Dear Vogue: You feel threatened, I get it. But lay off bloggers coz if we stop buying your mag for photo props, your circulation will half.

— Hayley | LBQ (@LBQblog) September 27, 2016
https://www.vuelio.com/uk/wp-content/uploads/2016/09/vogue-article-1.jpg
400
700
Jake O'Neill
https://www.vuelio.com/uk/wp-content/uploads/2019/09/vuelio-logo.png
Jake O'Neill
2016-09-30 13:08:24
2016-09-30 13:08:24
Fashion bloggers react to controversial Vogue comments