Film Blogger Spotlight: Karen Woodham, Blazing Minds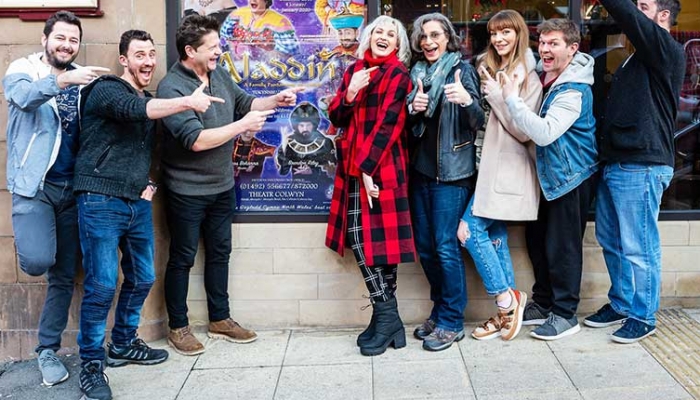 With the Oscars just behind us (congratulations, Parasite!), what better time to catch up with Blazing Minds film blogger – and one of our UK top ten – Karen Woodham. Writing about the world of cinema and entertainment for Karen is a joy, as is the supportive and sharing film blogging sector she loves.
Read on for Karen's thoughts on diversity (or rather, lack thereof) in the Academy Award nominee line-up this year and which films originally sparked her interest in cinema.
How did you get started with writing about film?
It all started after heading to the cinema one night to see Captain America: The First Avenger. I came back home after seeing the film and decided to write a review of the film on my blog that I hadn't had for long. Shortly after the post went live, the cinema saw it and asked me to review more films for them. My blog developed and over time it's taken me further into the world of film, events and much more.
What's your favourite thing to post about?
It has to be the film reviews. I've had a passion for film since seeing Star Wars: A New Hope back in 1977 – it blew me away and set me on the path of seeing as many films as I could. Now with the advance of 3D, IMAX and 4DX, going to see a film on the big screen is even more exciting and exhilarating than ever before. Writing about the film afterwards is a joy.
What makes the film/entertainment blogging community different (and better!) than others?
It's sad to say, but some of the various blogging communities can have an 'it's all about me' issue and don't like others doing what they are doing. With film/entertainment blogging I've not picked up on any of that; we all seem to be willing to help one another out with not only sharing contacts in the industry, but also with spreading the word by sharing articles and helping with website stuff. Now that's how the blogging community should work.
If you/your team ever attend industry events/launches, what's the most exciting/fun/weird one you've been invited to?
Me and some of the team have been to the usual film-based things such as previews/premieres, but the one thing that kicked off events for me on Blazing Minds was attending my very first Sci-Fi Weekender. It was certainly an eye-opener in the world of 'geeks and nerds'; film celebrities that take time to chat with fans and the amazing cosplayers that attend the events and put all the effort into their cosplay. I'm now attending my 11th SFW in April this year. I can't wait – it's my big diary date for every year.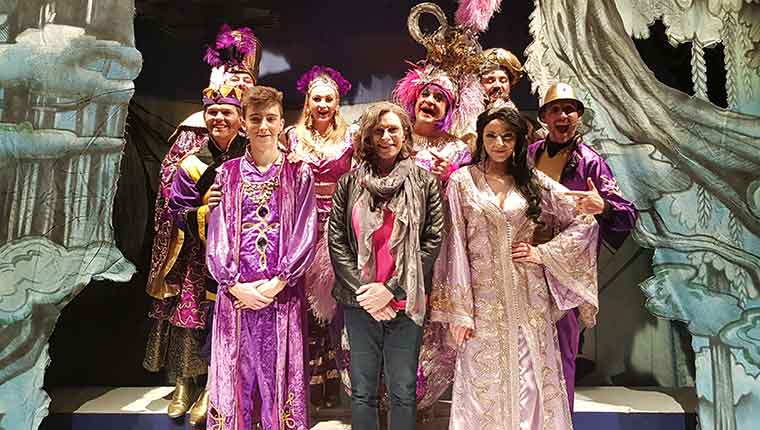 With #oscarssowhite trending again this year before the Oscars, what were your thoughts on the lack of diversity in 2020 Academy Awards nominations?
As with most film bloggers, I would have to say that I am disappointed by the lack of diversity in this year's Oscars. We are now in 2020 – it's time for the Oscars to step into the 21st century and bring much more diversity into the awards.
What's your take on Martin Scorsese's thoughts on superhero movies?
I don't agree with Scorsese, but he has his right to criticise the massive franchise of movies that are packing out the cinemas. Personally, I think they are great for bringing families together for an evening of entertainment, spending quality time watching a movie and then talking about it afterwards.
Favourite three films of all time?
Blade Runner – it's a movie that I still go back to a lot.
Citizen Kane – a true classic from Orson Welles. It's a movie that is not only delightful to watch but also beautifully shot.
Star Wars – the original cut from 1977, before those days of it having 'A New Hope' attached to it. After all, it's the film that got me into the world of film and sci-fi in the first place.
How do you work with PRs and brands?
I do like to work with them on regular basis. Many have been great over the years and I still work with many of them for news on new releases, previews and some fantastic competitions that not only spread the word for them, but also for Blazing Minds as well.
For PRs looking to work with you and your blog/website, how would you prefer they approach you?
Probably the best way has always been to get in touch via email, that way I have a record of things that I can go back to when needed. Of course, if needed, there are times that I chat with them over the phone to sort things out that may be urgent, or to work in a price for work to be completed with sponsored articles, etc.
What other blogs do you read (whether film-related or not)?
There are some great blogs out there and I have many of them in my RSS feed in Thunderbird. The main ones I enjoy and read the most are BRWC, Back To The Movies, SparklyPrettyBriiiight and LoupDargent, to name but a few.
https://www.vuelio.com/uk/wp-content/uploads/2020/02/Karen-Woodham-Featured-1.jpg
430
760
Holly Hodges
https://www.vuelio.com/uk/wp-content/uploads/2019/09/vuelio-logo.png
Holly Hodges
2020-02-11 15:34:07
2020-02-11 15:34:07
Film Blogger Spotlight: Karen Woodham, Blazing Minds