A shiny PR spotlight with author and PR pro Natalie Trice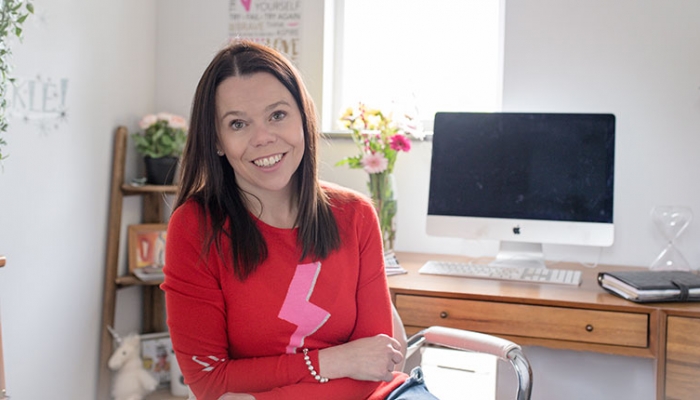 'We all have an ego but if you want PR to work for you, you need to be seen in the media closest to your tribe on an ongoing basis – that's when the magic happens.' Finding the right mix of media contacts for your campaigns is just a taster of the tips PR professional Natalie Trice shares in her second book PR School – Your Time to Shine.
Having worked in the PR industry for 23 years, Natalie recently joined the Women in PR committee and has secured column inches and supported on campaigns for brands including Betty Crocker, Sense and the Discovery Channel. Read on for Natalie's advice on how and where to shine the spotlight to get your stories coverage, because, in her words, 'let's face it, you can't be everywhere all of the time, unless you are the Beckhams and even they have their off moments'.
What inspired you to write PR School: Your Time to Shine and what are you hoping readers take away from it?
PR School: Your Time to Shine is my second book and it came from meeting so many people who had a story to tell and a product to share, but either didn't know how to do it, or didn't feel good enough to go out and shout about themselves. It's aimed at small businesses, freelancers and entrepreneurs with a story to tell and a voice to be heard. It comes with a side serving of my signature cheerleading approach, giving readers the confidence to put their learning into practice and start securing the column inches that are there for the taking.
There are lessons rather than chapters, homework dotted across the pages and I encourage readers to scribble in it, highlight the bits that work for them and use it is a self-development tool and part of their business strategy.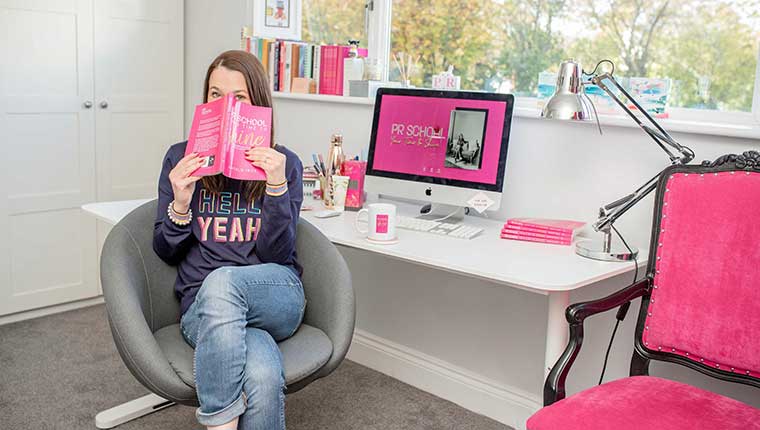 How would you advise someone looking to make contacts in the media with picking the right mix of print media, online, and influencers?
Each journalist, blogger, vlogger and influencer brings something new to the table and just because they aren't Vogue, it doesn't mean they don't count. If that person has the key to potential success for you and your brand, they matter, and if you want them to work with you, you need to build a relationship with them and don't think they are just going to come running and do you a favour for free.
Remember it's always important to step back and do some research, rather than diving right in. Also: make emails personal, know your stuff and never presume anything is a given until it's out there.
What are the pros and cons of working with different sectors of the media to tell a brand's story?
Really look at your target audience to know what media they consume – is it glossy magazines, TV guides, newspaper websites, trade newsletters, podcasts or blogs?
You may think you need to be in Red magazine but if you are targeting time-poor mums on the go who scroll at the school gates, maybe it's on Insta and lifestyle blogs that you are going to have the most success?
What do you see as the big upcoming trends for the PR industry in 2020?
One thing I do think will carry on growing is podcasting. Many of my clients now either have a podcast, or want to be guests on podcasts, and this is because they reach the people they want to reach. Podcasting is a brilliant way to self-publish content and be your own media maker. As people continue to experiment with content and formats, this medium will keep growing and can only get better.
Which brands/agencies do you think have been hitting it out of the park over the last year with their PR, and what can others learn from their approach?
As in indie PR, I like to keep up with others in the industry to ensure I'm always learning and like to be inspired so my clients get the best service, and outcomes, possible.
I think that Lesley Singleton at Playtime PR has done a phenomenal job at bringing together a fantastic offering and totally smashes client results time and time again! I also love the work of Angie and her team at Fourth Angel and I love scrolling through social media and watching her and her 'ministers of truth' spread the word about their clients and have what looks like a lot of fun, at the same time.
It's really key to watch what others do and learn, but also key to stay in your own lane because otherwise you can get overwhelmed and 'comparisonitis' and imposter syndrome get in the way of anything happening. It's not about how big the agency is, how fat the budget is, or whether there are duvet days on offer and beer in a fancy fridge on the office floor; it's about knowing your worth, understanding your 'why' and getting results that convert into sales, awareness or change.
With the boundaries between journalism and PR getting blurrier, how have you noticed the relationship between the two industries changing during your career?
I've worked on both sides as a PR and a journalist and while the lines are blurred, I do think that there are boundaries to be maintained. PR is all about relationships and I work really hard to ensure that I'm there to give members of the media what they need, be that comment pieces, images, products or interviews.
And finally, with the name of your book being 'PR School', what were you like at school?
I was really shy and a bit of a swot and was generally found in the library reading and that is absolutely where I was happiest. I still love the library now and if I ever gave up PR, that old librarian role I had at school might beckon to me.
Natalie Trice is an author and PR Director based in Devon and has worked with CEOs of international TV channels and finance directors at IT companies, to entrepreneurs at the forefront of their industry and ambitious start-ups. Today, as well as retained clients, Natalie mentors people around the world and gives them the PR skills and confidence to go out and talk to the press. When she isn't working you can find Natalie on the beach in Devon with her husband and two sons as well as their dog and if she isn't there, she'll be drinking coffee somewhere and reading a magazine.
https://www.vuelio.com/uk/wp-content/uploads/2020/02/Natalie-Trice-Featured.jpg
430
760
Phoebe-Jane Boyd
https://www.vuelio.com/uk/wp-content/uploads/2019/09/vuelio-logo.png
Phoebe-Jane Boyd
2020-02-11 11:35:50
2020-02-11 11:39:54
A shiny PR spotlight with author and PR pro Natalie Trice