Fitness Blogger Spotlight: Elle Linton, Keep it simpElle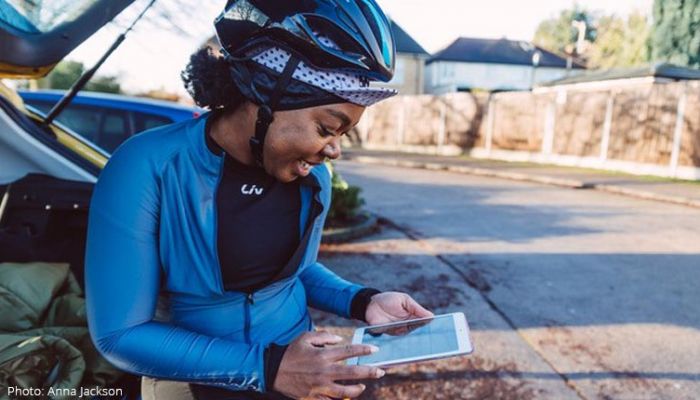 Elle Linton is the author of Keep it simpElle, the fitness blog that recently ranked in the Top 10 Fitness and Exercise Blogs. Giving a behind the scenes view of life as a personal trainer, Elle shares a range of fitness content from race prep guides to perfecting the squat. We caught up with Elle who told us about planning her blog in 2019, how to get into fitness and the best PR campaigns she's collaborated on.
What are you plans for the blog this year?
I started the year by sitting down and spending some time really thinking about what direction I want my blog to go in. I'm keen to ensure my content remains within the health, fitness and exercise niche mostly to utilise my expertise as a fitness professional. I'd love to create more content related to my studies as my Business of Fitness posts are always well received. I also plan to focus on continuing to build an audience that I connect with through my personal goals especially in running and cycling.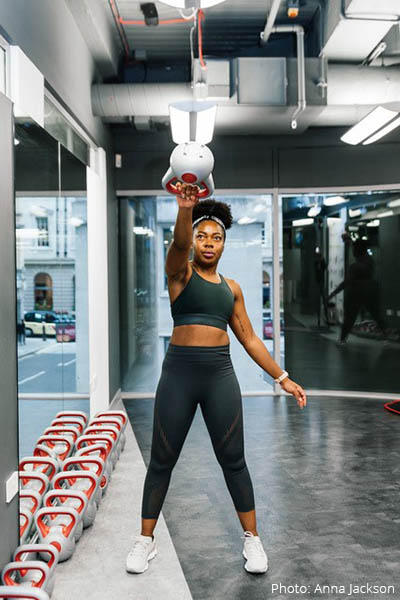 How important is the new year to your content?
After blogging for nearly seven years, I don't think there's anything I need to say that hasn't already been said. I've saved all the New Year content for social channels and have continued to create content on the blog that I hope would inspire people at any time of the year, while knowing there is plenty already for those wishing to be inspired right now!
What advice would you give people who want to stay fit and healthy all year?
Set yourself goals! Start with a big, hairy, audacious goal (aka BHAG) then work backwards breaking it down into the smaller steps you need to get there. Then try to stay focused… if you're training for your first triathlon and you decide to take up gymnastics, ask yourself if that is contributing to you achieving your end goal. Small changes are the ones that add up to results so never dismiss the small wins; celebrate every single one!
What's the best activity to get into if you're new to fitness?
This will definitely vary for everyone! I'd say it's a combination of what resources you have available and what you will enjoy the most. Walking is probably the easiest place to start as most of us do that in some capacity every day. I would recommend working with a professional if you want to join a gym, even if that's just going to an instructor-led class. The world is your oyster when it comes to fitness… try everything once and don't stop until you've found the activity for you!
How much exercise should we be doing each week?
NHS guidelines suggest you do aerobic and strength training each week to stay healthy or improve health. The amount of activity suggested by them (for adults aged 19-64) is 150 minutes of moderate aerobic activity such as cycling or brisk walking in addition to a full body strength workout on two days of the week.
If you're struggling to meet those activity levels then that could be a great goal, but success would be to do the best you can with the situation that you're in.
How important are your social channels compared with your blog?
I think we've all known for a long time that social channels shouldn't be prioritised over our own blogs but it's been hard to do when many brands use social metrics as their main data source. But we don't own the content on our social channels; these platforms are fickle, and they can be taken away at any time. It's also becoming common knowledge that followers, engagement etc can be bought and not just earned. For that reason, I will always prioritise my blog as its content is owned and controlled by me. Social channels are a great resource for connecting with others on a more regular basis but for me, it's not the be all and end all.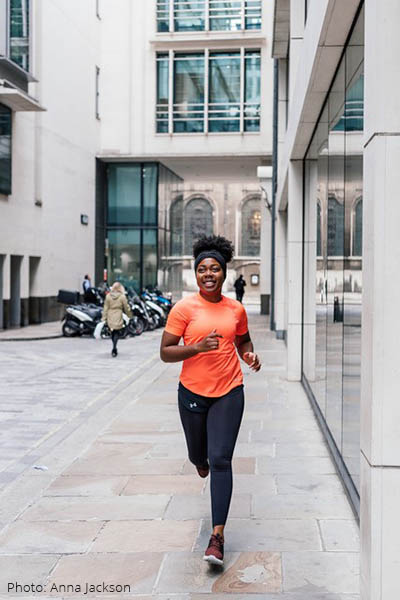 What are the best PR campaigns you've collaborated on?
There are a few stand out campaigns for me over the past 12 months. I started 2018 with a collaboration with USANA in which I got to work on some health goals that were pertinent to me. This collaboration was over a six-month period so I had enough time to really test the products and see if I gained anything from them. I opted to prioritise long term partnerships last year in order to remain authentic and not flood my channels with new brands that I had very little knowledge about.
I also worked with Tough Mudder last year which was a lot of fun trying out all of their events surrounded by a strong community of women. This collaboration overlapped with working with Samsung and Black Tower Wine which allowed me to create some epic content with great technology, meet lots of great people and to provide my audience with ticket giveaways and lots of wine!
The other notable collaboration for me was with Shimano on a trip to Amsterdam. I got to ride in a city I love but would have never been brave enough to cycle in on my own. The product was useful and really opened my eyes to how it really worked rather than relying on the myths that were flying around. Again, I got to meet some great people on that trip that I otherwise might not have met.
Do you accept press releases?
I don't think anyone ever has a choice to accept press releases; they always drop into my inbox and many times they are unsolicited, impersonal and irrelevant. It's only been on the rare occasion that I've responded but usually the issue is that I do not advocate products on my channels that I have not tried myself so I'm unlikely to feature something just because I have been sent a press release.
What one thing should PRs know about you?
I'm an honest person; it's one of my core values so it's also something I highly respect as a trait in other people. Life is so much easier, and everyone is so much happier working together when information is clear, expectations are shared from the beginning and communication is clear! Also, I love, love, love updates and/confirmation of things happening!
What other blogs do you read?
For all my cycling inspiration I read Fitbits by Tess, Fat Girl Fit by Lisa and Paddle Pedal Pace by Lucy. For my running inspiration I read That's My Mum by Adrienne and A Pretty Place To Play by Bethan. My guilty pleasure for interiors and the freelance life means I enjoy Break The Loop by Hayley.
https://www.vuelio.com/uk/wp-content/uploads/2019/01/Elle-Linton-2019-3.jpg
430
760
Christina Pirilla
https://www.vuelio.com/uk/wp-content/uploads/2023/09/vuelio-logo-200px.png
Christina Pirilla
2019-01-10 16:03:29
2019-01-10 16:03:29
Fitness Blogger Spotlight: Elle Linton, Keep it simpElle