Five Things: Facebook, the GDPR, Ant & Dec, Count Dankula and Bumble swiping left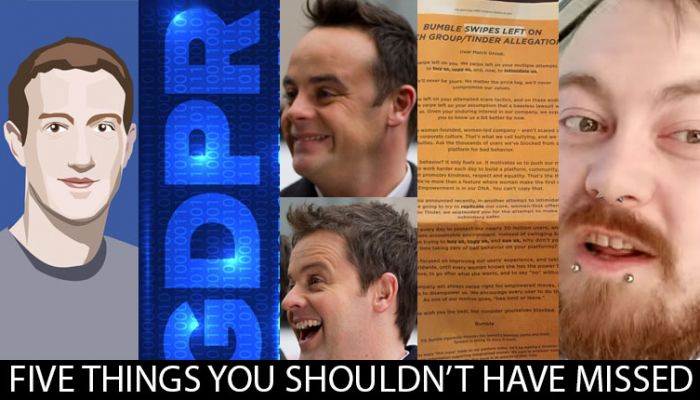 Five Things You Shouldn't Have Missed this week includes Facebook's latest woes, political parties using data, Brand Ant & Dec, Count Dankula and Bumble swiping left on Tinder.
1. Facebook's $50bn comms disaster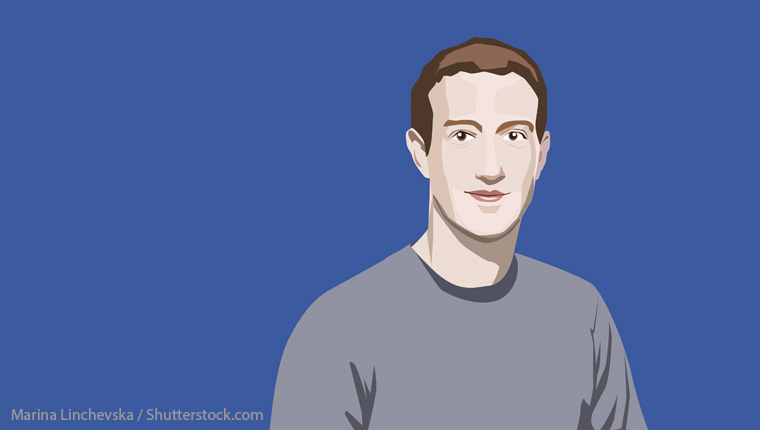 The news that Facebook allows companies to collect and use personal data for commercial gain should be surprising to no one; it's literally the company's business model. But the story this week that data firm Cambridge Analytica bought data from a Cambridge professor's Facebook app to create 50 million profiles – which possibly contributed to Trump's presidential victory – has hit the public like the elephant in the room on a rampage. We've explored the ways in which Facebook has suffered, and covered the four crisis comms mistakes it made.
The biggest of these is the initial absence of Zuckerberg and then his eventual explanatory Facebook post, which has been described as 'totally insufficient'. (Facebook has now published open letters in a number of newspapers, possibly emulating Bumble, story below).
The alleged breach led to Facebook's share price taking a big, $50bn-dollar hit – but is this the end of the social giant? (Probably not).
2. Political parties exclude themselves from new data laws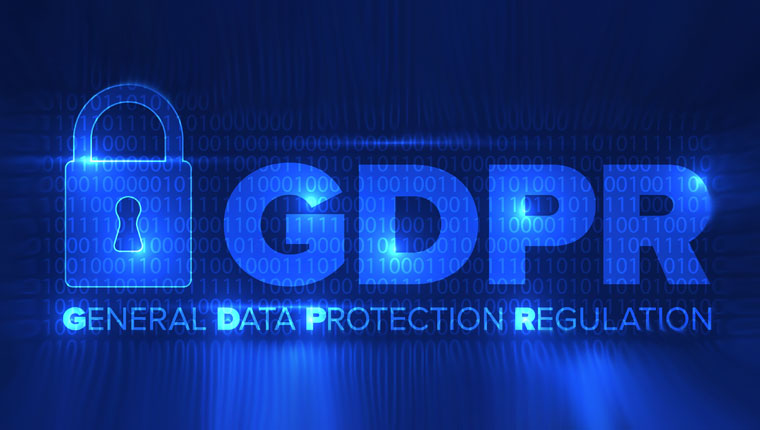 Talking of data being used to profile people for political gain without the individual's knowledge or consent – the Independent has reported that UK political parties are excluding themselves from the new data laws so they can still use personal data 'to find out how people are likely to vote'. The Independent directly linked this story to the Cambridge Analytica debacle, but the public outrage (obviously via the front pages of national papers) hasn't followed.
The Independent reports, 'All the major parties have agreed to the exemption from new data protection laws, arguing it clarifies their widely recognised right to canvas voters in order to target possible supporters.'
If you're not a political party, and you're worried about complying with the GDPR law, check out our comprehensive guide (which is a form-free download).
3. Brand Ant & Dec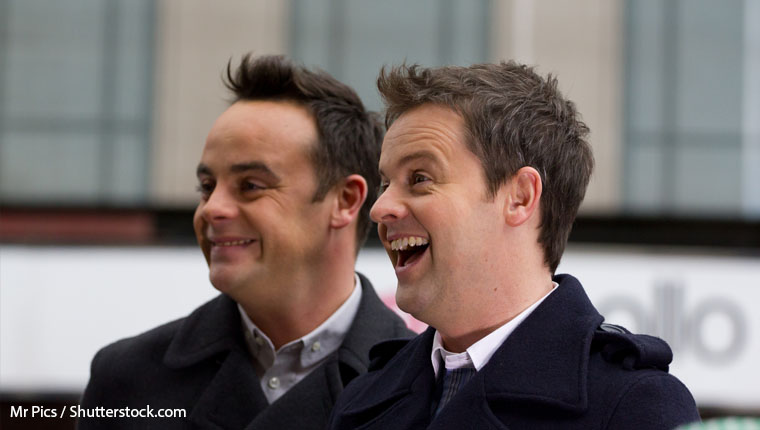 Ant McPartlin was charged with drink driving this week after he was involved in a multiple-car collision. The troubled star is back in rehab, leaving his significant other, Declan Donnelly, to present the final two episodes of Saturday Night Takeaway alone. This is an historic moment for brand Ant & Dec – the pair that work exclusively as a duo to the point that they always stand the same way (Ant then Dec), are temporarily split up. Brand Saturday Night Takeaway has to continue for the final episodes, as the finale is competition winners in Orlando (Cat Deeley has been mooted to stand in as co-host, but probably not as Prozac the giggle fairy).
Brand Suzuki has ended its contract with the duo, but will continue to sponsor the programme (family friendly automotive brands generally avoid drink driving ambassadors).
Brands Britain's Got Talent and I'm A Celebrity are later in the year so may continue as normal if Brand Ant & Dec recovers. Which, as long as Ant gets better, is almost a certainty. In terms of crisis comms, Ant has done everything right: he has been honest, admitted he's struggling, and gone to rehab. Everyone is communicating about the situation and working together for the best outcome. Ant & Dec's place in the nation's hearts seems to be secure.
Long live Brand Ant & Dec.
4. Count Dankula and the free speech debate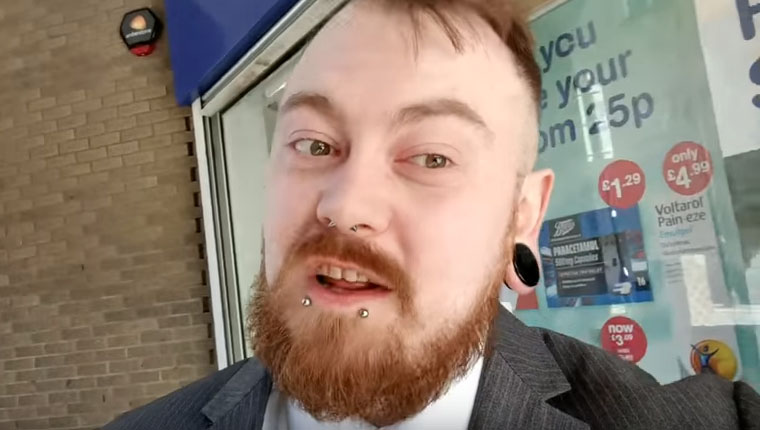 Ah free speech and social media. This week the endless debate has a bizarre advocate – YouTuber Count Dankula, who was convicted of making a 'grossly offensive' video after he taught his girlfriend's dog to react to phrases such as 'Sieg Heil' and 'gas the Jews'. The UK doesn't have free speech laws like the US*, but globalisation (spearheaded by the rise of American-based social media sites) has created the illusion that we do. Count Dankula, real name Mark Meecham, was considered to have committed a crime in line with existing UK law on offense. Open and shut case, right?
Wrong. Conservative West Yorkshire MP Philip Davies is now demanding a debate on freedom of speech. Davies said: 'We guard our freedom of speech in this House very dearly indeed…but we don't often allow our constituents the same freedoms.
'Can we have a debate about freedom of speech in this country – something this country has long held dear and is in danger of throwing away needlessly?'
Once again, the responsibility of YouTube as host of such content is being overlooked. Perhaps Logan Paul and Cambridge Analytica didn't actually happen.
5. Bumble swipes left on Tinder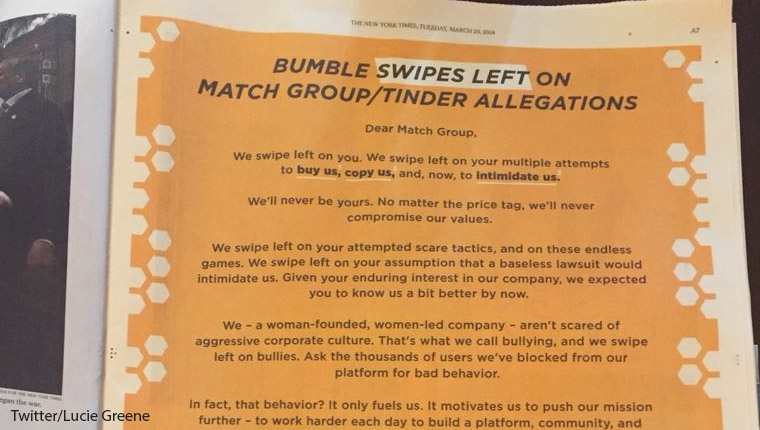 Tinder and Bumble are at loggerheads, with Tinder's owner, Match Group, filing a lawsuit for alleged intellectual property theft. In what is partially a PR war, Bumble has come out fighting with a stinging full-page advert in the New York Times titled 'Bumble swipes left on Match group/Tinder allegations'. The open letter to Match Group continues the Tinder-swipe theme: 'We swipe left on you. We swipe left on your multiple attempts to buy us, copy us and, now, to intimidate us.' [bold text as printed]
Bumble has also scored PR points for making their women-first approach (the app's USP is that women have to make the first move) very clear: 'We – a woman-founded, women-led company – aren't scared of aggressive corporate culture'. The letter uses the alleged 'bullying' by Tinder to describe how their platform is designed to be safe for women.
This is a master stroke by Bumble, and even using a traditional newspaper ad to run the advert, is a touch of genius – tying this modern tech company with tradition and therefore traditional values (oh hey Facebook). Obviously Match Group is massive, but Bumble has ensured the ball is firmly in their court (hopefully next week's Five Things will include an incredible response!).
Did we miss something? Let us know on Twitter. 
*For example: offensive comments, inciting hatred, inciting someone to commit a crime and legitimate threats are all illegal in the UK.
https://www.vuelio.com/uk/wp-content/uploads/2018/03/23-March-.jpg
430
760
Jake O'Neill
https://www.vuelio.com/uk/wp-content/uploads/2019/09/vuelio-logo.png
Jake O'Neill
2018-03-26 08:40:34
2018-05-31 11:21:00
Five Things: Facebook, the GDPR, Ant & Dec, Count Dankula and Bumble swiping left