Five Things: Zuck, Apu, Puma, National Lottery and Mike Bushell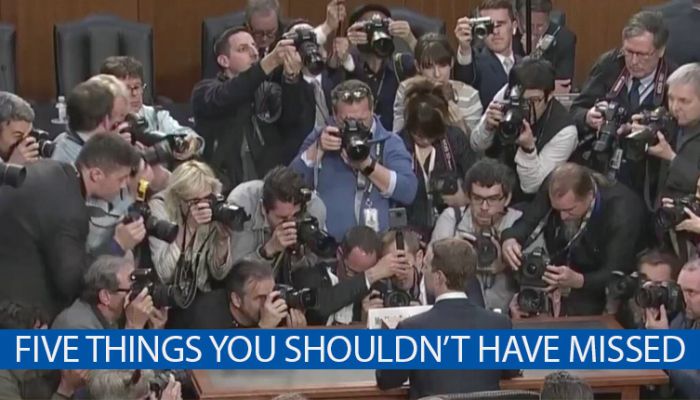 This week's Five Things You Shouldn't Have Missed includes Mark Zuckerberg's time on Capitol Hill, The Simpsons' offensive stereotype, Puma's apology, National Lottery on the move and Mike Bushell's fall.
1. Zuckerberg's hearing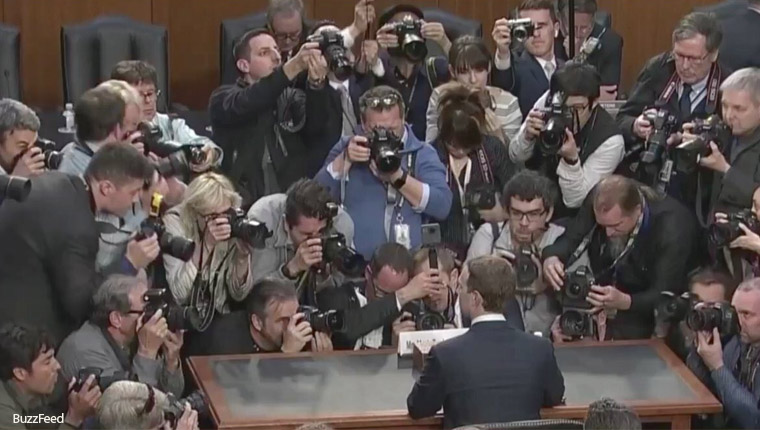 We're struggling to remember a Five Things that didn't feature Facebook. This week, Mark Zuckerberg went to Congress to sit through two hearings. He was questioned for hours, with the focus split between data privacy concerns and Russian interference in the US election.
Zuckerberg apologised, which drew criticism from those that pointed out he has been apologising since he created Facemash. He was questioned by what are effectively old people, whose grasp of social media was also criticised. A couple of senators landed some stinging accusations but generally very few revelations came out of the hearings, beyond the meme-worthiness of Mark Zuckerberg. One piece of good news for the company – Facebook's share price recovered slightly from its dip after the Cambridge Analytica scandal. Looks like Zuck is on their side.
Some of the most popular Zuckerberg-as-a-meme tweets:
Ladies and Gentlemen, @SenatorDurbin. ? #Zuckerbergpic.twitter.com/Gi4Lf9RGzZ

— Ricky Davila (@TheRickyDavila) April 10, 2018
— Erinn Clark (@postessive) April 10, 2018
*gasp*#Zuckerberg pic.twitter.com/NEnpJCyGsH

— Toby Earle Toby Earle Toby Earle Toby Earle Toby E (@TobyonTV) April 10, 2018
"don't forget to drink the water, humans like water" pic.twitter.com/RyhWE74Sl4

— RUIN™ (@BravingRuin) April 10, 2018
2. Apu Nahasapeemapetilon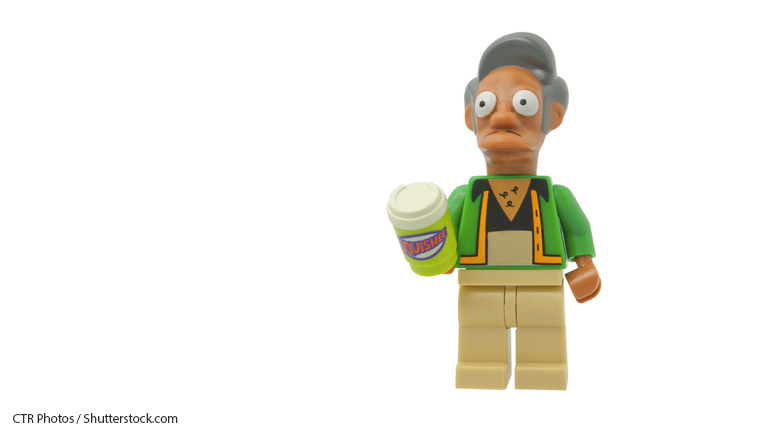 The Simpsons has inexplicably doubled down on an offensive stereotype, upsetting fans with its tone-deaf approach to modern times. Long-time character Apu was previously featured in a documentary by Hari Kondabolu called 'The Problem With Apu'. That documentary explores the ways in which Apu is an offensive portrayal, including the fact he is voiced by a white actor doing a bad impression of what the Guardian describes as, 'Peter Sellers doing an Indian accent'.
The Simpsons hit back this week in an episode, with the least morally repugnant character Lisa saying: 'Something that started decades ago and was applauded and inoffensive is now politically incorrect. What can you do?'
Fans are upset Lisa voices the words and that The Simpsons are effectively telling people to get over it. There are many things that could be done, with people making suggestions on Twitter, including this remarkable example from Warner Brothers.
3. What are Puma smoking?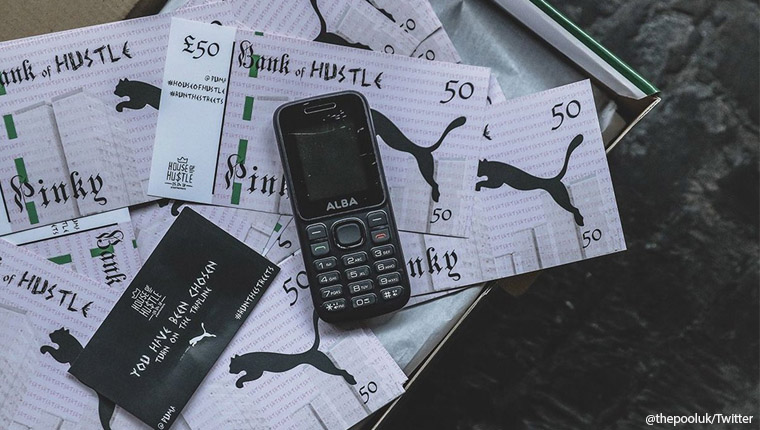 Puma has apologised this week after a campaign misstep. The fashion brand organised an event based around drug dealing culture – with invites on 'burner phones' being sent out in puma shoe boxes full of fake money. Once the phone was turned on a message appeared that read: 'Yo G what u sayin today? Pass tru the House of Hustle'. As reported by WWD, the event location was designed to resemble a 'trap house' (a place to buy, sell and produce drugs) with graffiti on the walls, dirty mattresses on the floor, and blacked-out windows.
The campaign faced heavy criticism, especially in light of the recent violent crime surge in the capital. Puma released a statement, which said: 'We want to make clear that Puma in no way endorses or intends to glamorize drug culture. We never intended associations with drug usage, drug culture or drug dealing in any way and we regret any misunderstandings in this respect. We apologise for any upset or offense caused in the usage of this language.'
4. National Lottery moves to ITV

The National Lottery has moved to ITV, after more than 23 years with the BBC. The results will be aired as a 90-second segment fronted by Stephen Mulhern during the advert break of Britain's Got Talent on Saturday. The results have been confined to BBC iPlayer since 2017.
Camelot, which operates the Lottery, has said a range of well-known ITV personalities would join Mulhern in future editions. The actual draw won't be aired live but will be available on the National Lottery's YouTube channel.
Mulhern said: 'I feel privileged to be bringing those lucky numbers to the nation but also being able to show players how the money they've helped raise has made a difference to communities across the UK'.
5. In at the deep end
BBC reporter Mike Bushell had a nasty surprise while interviewing Commonwealth athletes this week – which is hilarious:
"I'm going to be very careful" – if only BBC reporter Mike Bushell had listened to his own advice ?‍♂️?? pic.twitter.com/u28ivzFqW2

— BBC News (UK) (@BBCNews) April 11, 2018
https://www.vuelio.com/uk/wp-content/uploads/2018/04/13-aPRIL-2018.jpg
430
760
Jake O'Neill
https://www.vuelio.com/uk/wp-content/uploads/2019/09/vuelio-logo.png
Jake O'Neill
2018-04-13 14:22:46
2018-04-13 14:22:46
Five Things: Zuck, Apu, Puma, National Lottery and Mike Bushell