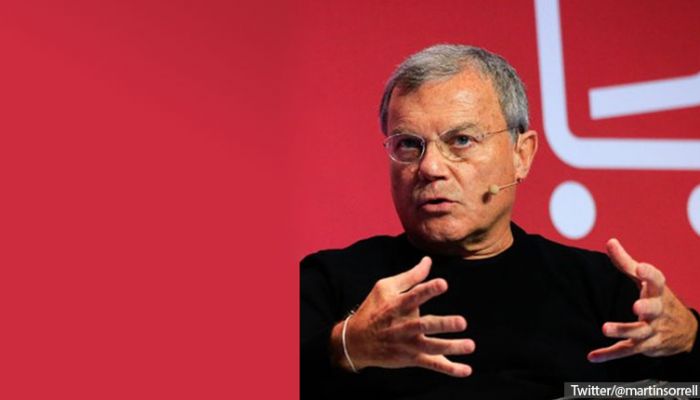 Sir Martin Sorrell, the 73-year-old founder of the world's largest ad agency, WPP, has quit his role of chief executive before the results of a misconduct investigation.
Sorrell had denied all allegations against him, but accepted that the investigation needed to take place. After almost two weeks, and just before the independent (and confidential) findings were to be presented to the WPP board, Sorrell has stepped down, effectively retiring.
WPP has come a long way since Sorrell took over the Wire and Plastic Products shopping basket manufacturer in 1985; it is now recognised as the largest-by-revenue agency of its kind, with over 200,000 employees across 400 businesses with 3,000 offices in 112 countries.
Sorrell has been a contentious leader, not least because he is one of the highest paid executives in the world and has now left the company with some questioning how clear the succession plan is. His exit, which is being considered a retirement by WPP, comes with a potential £20m pay off and the option to set up a competitive company as he doesn't have a non-compete clause in his contract.
Setting up a competitor is considered unlikely though, due to Sorrell's advanced years and the fact he owns nearly 2% of WPP (worth hundreds of millions). The group's share price reacted to Sorrell's departure by falling, at one point, by 5%.
The chief executive said: 'For the past 33 years, I have spent every single day thinking about the future of WPP. We have had a succession plan in place for some time. We have weathered difficult storms in the past. And our highly talented people have always won through, always. As some of you know, my family has expanded recently, WPP will always be my baby too.'
He has been replaced, for the time being, by Mark Read, chief executive of WPP Digital, and Andrew Scott, chief operating officer for Europe. Sorrell will reportedly be available during the transition period. The FT reports that the long-term replacement is likely to be an external candidate naming Jeremy Darroch, chief executive of Sky, and Andrew Robertson, chief of BBDO, as possibilities.
While his successor will eventually be big news, the bigger news may be the future of the company. Multiple reports suggest it was only Sorrell's unique leadership that was able to hold together the sprawling business, and now WPP will be split up in order to provide the most value to shareholders.
PRWeek has reported on analysts' predictions that WPP will sell its market research unit and possibly its PR businesses, but will try to keep the rest of the group whole. The PR business includes Hill + Knowlton, Finsbury, Ogilvy PR and Burson Cohn & Wolfe. Whether they are sold as one unit or individually, the PR industry is in for a rocky time.
WPP also owns huge stakes in Vice Media, Chime Communications and App Nexus – there are very few media companies that will be unaffected by Sorrell's departure. Which is, probably, just the way he wants it.
https://www.vuelio.com/uk/wp-content/uploads/2018/04/Martin-Sorrell.jpg
430
760
Jake O'Neill
https://www.vuelio.com/uk/wp-content/uploads/2019/09/vuelio-logo.png
Jake O'Neill
2018-04-16 14:30:24
2018-04-16 15:58:38
Martin Sorrell quits WPP