General election pacts: will they have an impact?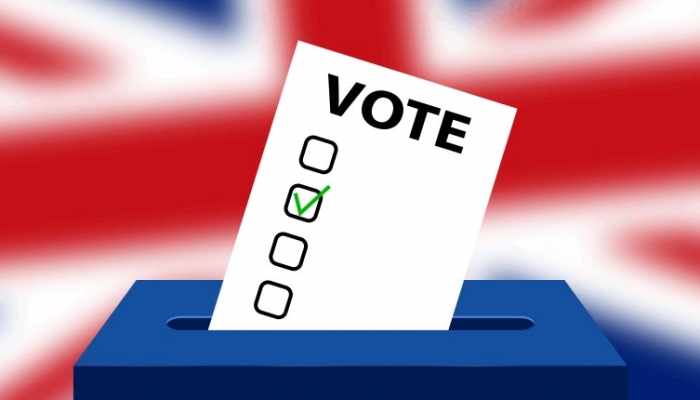 As the deadline for election candidate nominations passes today, Vuelio assesses the likely impact of alliances and pacts between parties.
The 2019 General Election is set to be one of the most unpredictable in living memory.
Polling is fluctuating, though in general it still shows a Conservative lead; manifestos have yet to be released; and in the last few days the Conservatives, Labour and the Lib Dems have all been affected by candidates standing down due to controversial social media posts coming to light. Labour candidate Kate Osborne remains in post despite a row over her sharing an image on Facebook in 2017 with an image of Theresa May being held at gunpoint.
The close of nominations for all parliamentary candidates is 4pm on Thursday 14 November and after this deadline there will be a clear list of which parties are contesting which constituencies.
Nigel Farage's 'big decision' announced on Monday to withdraw 317 Brexit party candidates in every seat that elected a Conservative MP in 2017 follows huge pressure on him to not oppose the Conservatives. Several Brexit Party candidates had already announced they would not stand in seats where it looked likely they would let in Labour or the Liberal Democrats and a Times leader column said: 'So long as the Brexit Party remains on the ballot there is a real possibility that Brexit will be stopped'.
Nigel Farage was clear that his party will still contest Labour held seats and seats held by other Remain parties.
Brexit supporters have pointed out that this stance could still deprive the Conservatives of a majority, if they split the Leave vote in crucial Labour Tory marginal seats in the North and the Midlands.
The Brexit Party has argued that the Conservatives should stand down in some of these Labour heartland constituencies, which have not been held by the Conservatives for more than 100 years, where polling suggests voters are more likely to back the Brexit Party to deliver Brexit than to vote Conservative.
Despite this, Farage reports that his candidates in Labour-facing seats are under continued pressure to stand aside: 'Our people, men and women who put themselves forward are now coming under relentless phone calls, email and abuse, and being told they must stand down. That is happening in 21st Century Britain. I think that is a complete and utter disgrace.'
Monday's Brexit Party announcement followed a video by Boris Johnson in which he promised to pursue a Canada-Plus free trade agreement with the EU and not to extend the transition period beyond the end of 2020.
Not to be outdone on the Remain side, Unite to Remain announced a plan affecting 60 seats in England and Wales, where a single Remain party will stand.
This initiative is between the Green Party, Plaid Cymru and the Liberal Democrats. The full list of affected seats is here. Polling guru Professor Sir John Curtice said when the list was announced that, 'their effect is going to be small' and he suggested at best that it might mean the Liberal Democrats winning 'half a dozen' additional seats. Many of the seats affected effectively had similar agreements in place in 2017 too, so the impact may be negligible.
Separate to this agreement, some Liberal Democrat candidates have come under pressure to stand down in seats held by Labour, which are vulnerable to the Conservatives. The Lib Dem candidate for Canterbury, prominent Pro-EU journalist Tim Walker, has withdrawn from the constituency where Labour's Rosie Duffield defends a majority of 187 votes.
Because Labour is not an explicitly Remain party and chose not to take part in the Remain Alliance, the Lib Dems have said a different candidate will be nominated in Canterbury. Another Lib Dem candidate has stood down in High Peak in Derbyshire where Labour defends a narrow majority of 2,322 votes but the party was expected to replace this person with a new candidate as well.
With four weeks remaining until the election, it is impossible to know the impact these agreements will have on the result, especially before the manifestos have even been published or before any tv debates have aired.
It will depend on the polling trends and whether the margin between the main parties increases or reduces. Equally in an election in the middle of winter, the weather could have a significant impact. Flooding in Yorkshire, Derbyshire and Nottinghamshire has already affected the campaign this week with visits from all the main party leaders to affected areas to speak to affected residents, and the Prime Minister being criticised for the Government's slow response.
Voter registration numbers continue to rise with over 1.5 million registrations in the last two weeks and adverts on TV and online encouraging people to register to vote. It is worth monitoring the total number of registrations by the deadline of 26 November. Then all eyes will be on the TV debates and the party manifesto launches to see whether these lead to a significant boost in voter turnout, and if this exceeds the 69% who voted in 2017. 18% of voters in 2017 or 8.4 million people voted by post in that election. We would expect that to increase in this poll not least due to the weather and busy run up to Christmas.
https://www.vuelio.com/uk/wp-content/uploads/2019/11/Voting.jpg
430
760
Sam Webber
https://www.vuelio.com/uk/wp-content/uploads/2019/09/vuelio-logo.png
Sam Webber
2019-11-14 15:27:08
2019-11-14 15:27:08
General election pacts: will they have an impact?