Grimsby Town: Chequebook Journalism in the Lower Leagues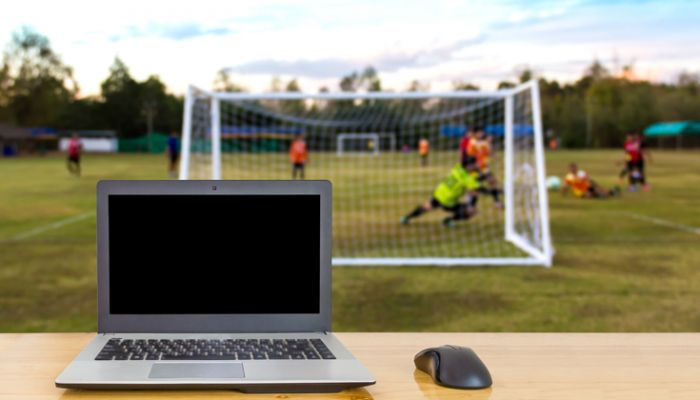 If you managed the comms department of a lower league football club, would you ask the local newspaper (a news organisation that is genuinely interested in writing about you) to pay for one-to-one access to your club manager?
No, I didn't think so.
The local football club and the local newspaper are very often seen as vital community assets. You might describe them as a glue that hold the community together. As such, they should support each other and be seen to be doing so.
So you'd be surprised to hear that league two team, Grimsby Town, recently requested payment from hyper-local weekly newspaper The Cleethorpes Chronicle* for access to the team manager's inner-most thoughts on the beautiful game.
The club then went on to throw their toys out of the pram after the newspaper printed an article highlighting their request for cash.
A statement released by Grimsby Town said: 'We were happy in its infancy to allow the Chronicle some latitude regarding media access as we were supporting a new local venture. However, the Chronicle has now been in existence for nine years and we take the view that there should be a level playing field between all our media partners. It is a commercial organisation and not to do so would be unfair to the others. We are not saying that the Chronicle should pay the equivalent of the others but we are under a duty to protect our revenue streams.'
The statement continued: 'Private emails between commercial organisations should stay private.'
Support for the Chronicle has come in from a number of high profile sources in the game, including talkSport's Adrian Durham, and Mike Dunn, former head of sport at the Independent and the Sun, who said in a tweet: 'Good for local paper the Chronicle and shame on Grimsby Town. Small club syndrome at its worst.'
What Grimsby Town fail to understand is they are not in charge of the conversation about the club. The conversation is actually "owned" by the fans – including the editorial team at The Cleethorpes Chronicle who are also season ticket owners and have refused free press tickets (even during the club's bleakest years outside of the football league).
Just because the management stop speaking to certain journalists doesn't mean the conversation stops. If Grimsby Town want to remain part of that conversation, they should stop making such silly demands and remember they are part of a community.
What do you think? Should a commercial organisation ever charge a newspaper for press access?
*Keep this in mind for your next pub quiz: Grimsby Town's ground Blundell Park is actually based in the neighbouring seaside resort of Cleethorpes.
https://www.vuelio.com/uk/wp-content/uploads/2017/08/Football-laptop.jpg
420
760
Jake O'Neill
https://www.vuelio.com/uk/wp-content/uploads/2019/09/vuelio-logo.png
Jake O'Neill
2017-08-07 08:26:26
2017-08-07 08:26:26
Grimsby Town: Chequebook Journalism in the Lower Leagues