Hannah Bardell MP: We must focus on fair, transparent and environmentally responsible trade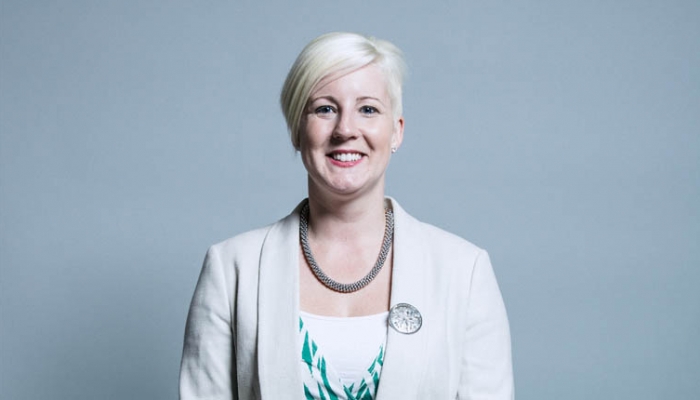 I recognise the huge importance that International Trade has for businesses and families across the UK, but for many people a Select Committee can seem remote from their everyday working and family lives.
Parliament and its inner workings must be more accessible and representative, so as Chair I would very much like to take the Committee around the UK to hear from businesses, industry and communities in as many constituencies as possible.
I will also welcome ideas and feedback from colleagues and I plan to hold internal surgeries on a regular basis to meet with members and discuss the issues in their constituencies, effectively crowdsourcing topics for investigation and discussion in committee, taking a wider approach to ensure the committee is addressing priorities for the people and holding public engagement sessions in schools and organisations around the UK.
I also believe there are significant opportunities to raise the profile of the Committee and work much more closely with colleagues in the devolved nations. Good work is being done by talented individuals across the UK and we would be remiss if we were to ignore opportunities and best practise from elsewhere.
At the outset, I would develop a clear communications plan and strategic roadmap for raising the profile of the Committee and its work, including providing bespoke information on the work the committee is doing tailored to different sectors and areas and work with the education services of all the Parliaments in the UK to deliver an engagement strategy.
Building on the outstanding reports and existing work of the Committee to ensure all reports are complete, I would ensure a focus on fair, transparent and environmentally responsible trade. Diversity in trade is essential so I will ensure that the Committee focuses on both goods and service sectors and investigate how the UK Government and its agencies are supporting SMEs and minority groups to trade internationally.
I am very interested in inter-generational trade and I would like to see the Committee looking at different demographics, whether young people or silver entrepreneurs are engaged in trade and how we can do more to support them.
In keeping with my approach to making the Committee more representative and transparent, I will produce a regular newsletter from the committee to members and external organisations and stakeholders to share our work and raise the profile of the committee.
As founder and chair of the All Party Group on Deaths Abroad and Consular Services I've proven that, with no secretariat or staff other than my constituency team, I've been a very proactive and determined chair that has made sure families from many constituencies have been represented and supported to give evidence.
Aside from my work in TV and politics I've spent a number of years out of politics, working first for the US Dept of State advising on trade, business and political policy and then three years in the energy sector. In both roles I worked internationally and have seen first-hand how important international trade policy and relations are.
I have led on Trade policy for the SNP, working with a broad range of international trade bodies and organisations. My team and I built strong relationships with key individuals and organisations and I would relish the opportunity to further develop those as Chair of the Committee.
This blog post is part of a cross-party series on Vuelio's political blog Point of Order which publishes insight and opinion to help public affairs, policy and comms professionals stay ahead of political change and connect with those who campaign on the issues they care about. To find out more or contribute, get in touch with Vuelio Politics.
https://www.vuelio.com/uk/wp-content/uploads/2020/01/Hannah-Bardell.jpg
430
760
Sam Webber
https://www.vuelio.com/uk/wp-content/uploads/2019/09/vuelio-logo.png
Sam Webber
2020-01-28 11:22:18
2020-01-28 11:23:58
Hannah Bardell MP: We must focus on fair, transparent and environmentally responsible trade