MPs to elect new Select Committee Chairs this week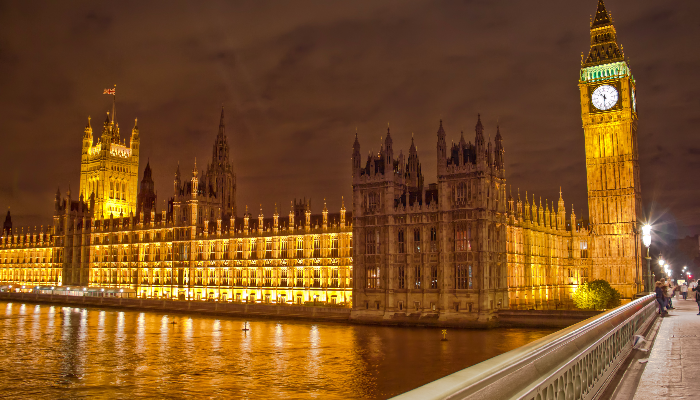 The role of Select Committees within Parliament is significant, given the important duties they undertake to oversee government departments and policy implementation.
They have regular inquiries leading to significant and newsworthy reports and are widely respected both across Parliament and outside it. They also conduct visits out to the regions and nations of the UK or overseas, depending on their remit, and frequently engage with businesses, charities, community groups or trade unions.
Crucially, although the Committee Chair's party is decided by 'the usual channels' of party whips, behind closed doors and in proportion to the make-up of the House of Commons at the 2019 General Election, the Chairs themselves are nominated and elected by MPs of all parties.
All MPs can vote in the Select Committee Chair elections that take place on Wednesday, 29 January.
As the Parliament Guide to Select Committees says: 'House of Commons Select Committees are largely concerned with examining the work of government departments. Committees in the House of Lords concentrate on six main areas: Europe, science, economics, communications, the UK constitution and international relations.'
The House of Commons Select Committees must contain 11 MPs as members, which again tend to broadly represent the make up of the House of Commons, thereby guaranteeing a majority of Conservative MPs on each Committee.
The result of the 'usual channels' discussions were announced in early January as the Parly political journalism project reported, with the large Government majority meaning that the Conservatives will chair three more committees than the previous 2017 to 2019 Parliament: 'Big government majority means Tories get three more than in the last parliament. They have taken @CommonsSTC from Lib Dems, @CommonsTrans and @CommonsEAC from Labour. SNP retain their two.'
On 9 January, the Conservative, Labour and SNP leaders tabled a motion splitting the position of chair of each select committee between them, after advice from the Speaker. This motion was agreed to by MPs on 16 January. It splits the committees as follows:
Defence: Conservative
Digital, Culture, Media and Sport: Conservative
Education: Conservative
Environment, Food and Rural Affairs: Conservative
Foreign Affairs: Conservative
Health and Social Care: Conservative
Justice: Conservative
Northern Ireland Affairs: Conservative
Science and Technology: Conservative
Transport: Conservative
Treasury: Conservative
Welsh Affairs: Conservative
Women and Equalities: Conservative
Environmental Audit: Conservative
Procedure: Conservative
Public Administration and Constitutional Affairs: Conservative
Business, Energy and Industrial Strategy: Labour
Home Affairs: Labour
Housing, Communities and Local Government: Labour
International Development: Labour
Work and Pensions: Labour
Exiting the European Union: Labour
Petitions: Labour
Public Accounts: Labour
Standards: Labour
International Trade: Scottish National Party
Scottish Affairs: Scottish National Party
The Backbench Business Committee must be chaired by a non-Government MP, while the chair of the Liaison Committee (which is made up of the chairs of other committees) is elected by its members.
Nominations for Select Committee Chairs close at 4pm on Monday 27 January and only contested positions will lead to a formal election between the different candidates. Candidates who are unopposed will be elected automatically.
A report by the Intelligence and Security Committee on alleged Russian interference in UK elections was heavily discussed during the recent general election, as the Government postponed the report's publication. Whilst this Committee is not a formal Select Committee, it is elected differently as its members are drawn from both Houses of Parliament and its Chair is elected by its members.
The Committee has a 'statutory responsibility for oversight of the UK Intelligence Community' and it too will shortly have a new Chair, as previous Chair Dominic Grieve was not re-elected in the General Election, having left the Conservative Party and failing to be re-elected as an Independent.
To use a prominent example the previous Chair of the DCMS Select Committee and one of the candidates standing for re-election this week, Damian Collins regularly speaks our on relevant issues such as the future of the BBC, which he says needs to 'needs to both deliver value for license fee payers and meet the challenge of the new platforms like Netflix' and on keeping children safe online. He also attended the launch event for Vuelio's 'The Politics of Social Media' report, where he warned that social media was 'coarsening the public debate' and potentially posed 'a threat to our democracy—and we should not accept it'.
Vuelio has put together a briefing on the election of Select Committee Chairs which is available here.
https://www.vuelio.com/uk/wp-content/uploads/2015/10/Houses-of-Parliament.png
458
700
Sam Webber
https://www.vuelio.com/uk/wp-content/uploads/2019/09/vuelio-logo.png
Sam Webber
2020-01-27 16:14:02
2020-01-27 16:14:02
MPs to elect new Select Committee Chairs this week