Has the local press given up on the game?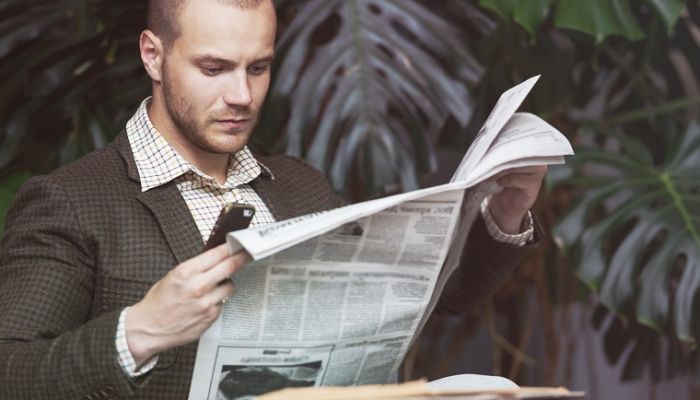 What does it mean to be local? Well, there are certain things that bring a community together. You probably drink in the local pub, shop on the local high street, read your local newspaper and follow your local football team.
It's hard to image a community where these four local assets don't actively support each other to the benefit of their connected audience of patrons.
So the news that a non-league "local" football team has abandoned working with its local newspaper, dismissing it as "yesterday's news" should be of concern to anyone who values their local community.
It's had to blame Boreham Wood Football Club for their recent outburst targeting the Newsquest-owned Borehamwood and Elsetree Times.
A spokesperson for the club told journalists: "We've spoken to the paper's Sports Editor, and he's explained their financial state is chronic and they do not have the resources or staff to cover the club.
"We feel, as the highest placed non league club throughout Hertfordshire that the paper could do more but we have to now move on and for us they are now yesterday's news.
"For many years, we have tried to help them by providing our own reporters and quite often even a photographer.
"It's fair to say though, it's not our job to do their sports reporting and we are happy for them to continue to take our reports, regurgitate them as their own, while never attending a game, as that's how they now choose to work."
The club spokesperson concluded their statement by saying: "Finally, we genuinely wish the local newspaper and the very few loyal staff that it has left good luck in the future and for those of us old enough to remember, we fondly recall the time that the Borehamwood Post and then Times served its local community and its sporting clubs very well. Unfortunately that time has now long since passed."
Newsquest's north London group editor Tim Jones jumped to the defence of the paper stating on Twitter: "Times are tough for local papers. But our team does its very best. Very ill-considered to kick your own supporters
Jones later posted: "Sorry back page coverage not good enough. And 50,000 uu /month is not enough. Will try harder."
Clearly, community-spirit is in short supply in the Borehamwood area. However, when the local newspaper and the local football team (two much maligned organisations) don't have each others' backs, there is a problem.
If the local press doesn't have the resources to cover its local football team – it's clearly in trouble. It's just a case of how long it can continue to call itself a local newspaper and remain fit for purpose.
Has your local newspaper given up on the game? Share your comments below:
https://www.vuelio.com/uk/wp-content/uploads/2016/11/Local-Press_PR-Club.jpg
505
760
Jake O'Neill
https://www.vuelio.com/uk/wp-content/uploads/2019/09/vuelio-logo.png
Jake O'Neill
2016-11-28 09:18:12
2016-12-19 16:50:18
Has the local press given up on the game?