Is football facing a Saville-sized crisis?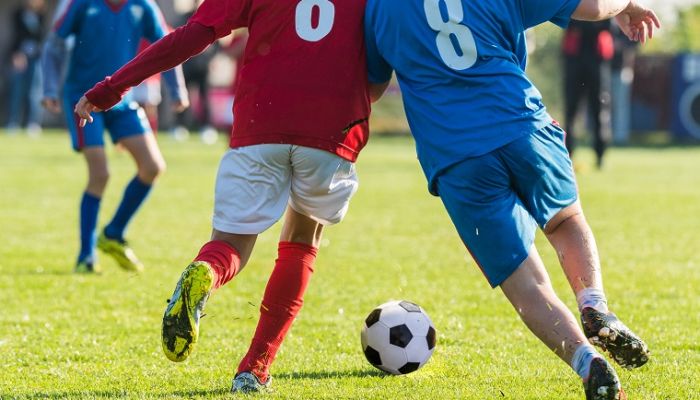 The news regarding professional football isn't always played out on the back pages of the daily press. As a sport, it's had its fair share of scandal. From racism and homophobia through to corruption and any number of "kiss and tell" tabloid exposes – the so-called beautiful game has kept PR professionals busy trying to keep the public's attention on the pitch.
No matter how terrible previous indiscretions (and let's be honest – actual crimes), the cascade of allegations of child abuse by former football scout and convicted paedophile Barry Bennell could see the sport face its biggest crisis yet.
As stars of the game like Wayne Rooney urge victims of abuse to step forward and stop "suffering in silence" and further allegations of abuse are made against, as yet, unknown individuals in the game – this isn't going to be something that is going to be sorted out behind closed doors.
While the acts of abuse might only involve a few people (although one is too many) connected to the sport, many others may find themselves under the spotlight and facing accusations of ignoring and even covering up the abuse.
It's highly likely, as with the BBC during the Saville-era and the various scandals involving the church and other organisations, many people in the game will have heard rumours and dismissed allegations as nonsense. Others would have been too scared to come forward, fearing their position in the game.
Football still suffers from an overtly macho environment. This might explain why (unlike the far tougher sport of rugby) there are no openly gay men in the top flight of the sport. It's this macho environment where boys don't cry, nobody likes a grass and "gay" is an insult, that enables abuse to be passed off as banter and innuendo. Thankfully, this macho environment may be about to be brought down.
While the game is undoubtedly going to torn apart by these ongoing and terrible allegations, perhaps there may be light at the end of the tunnel.
Once all the evidence has come to light, there will be an opportunity for the sport to re-invent itself and join the rest of the world in the 21st century and as open, caring and safe environment for everyone to enjoy. As football fans and decent people, isn't this what we all want for the future of the game?
https://www.vuelio.com/uk/wp-content/uploads/2016/11/Football_PR-Professionals.jpg
481
760
Jake O'Neill
https://www.vuelio.com/uk/wp-content/uploads/2019/09/vuelio-logo.png
Jake O'Neill
2016-11-29 10:02:25
2016-12-19 16:48:32
Is football facing a Saville-sized crisis?