How Clarity grew a collaborative and positive culture within remote teams
This is a guest post by Clarity PR's managing director, UK and president, EMEA Rachel Gilley.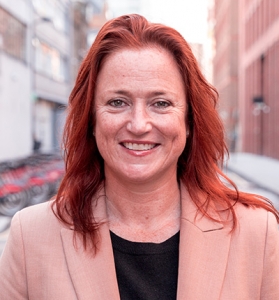 The impact of the COVID-19 pandemic, and subsequent rush to establish a 100% working from home model, has elevated the importance of wellbeing for individuals within organisations. Business leaders have had to adapt and evolve their workforces to ensure they provide both a safe and stimulating employee experience.
At Clarity, we are proud that we've been able to not only retain our employees but indeed grow our team significantly across 2020 and early 2021, with nine new staff onboarded remotely in our UK office alone during that time.
As a company that has always had a collaborative workplace, adept at working across geographically dispersed teams, we recognised the importance of continuing to build social ties while remote working became the norm. In a time where the word 'Zoom' could instill fear in the strongest of us, we have successfully leveraged the appropriate technology platforms while implementing new initiatives all with the aim of building a stronger employee experience than even pre pandemic.
Here are some of the initiatives we put in place to ensure we continued to build and nurture a winning company culture, at a time when there were no rule books or guidance for how best to succeed.
Nurturing our existing culture
Clarity's positive culture is one of our most powerful competitive advantages and our transition to fully remote working during Covid has been testament to that fact. The technology sector we service has been particularly robust, representing brands who saw their businesses accelerate as they supported the world to manage the pandemic. But it hasn't all been plain sailing and the agency's existing culture – collaborative, kind, supportive – was essential in enabling us to continue to deliver on our aspirations, especially when the relentlessness of home working kicked in.
The flexible working policies and unlimited paid holiday benefits we offer have been vital in ensuring our team got the rest and recuperation they needed. Early on, we recognised we were going to have to push our teams to take time away from screens and the constant cycle of virtual calls and encouraged all employees to not only clock off on time (and yes, we were checking!), to put lunch slots in their calendars forcing them time out during the day and to book time off to avoid burnout. We might not be jetting off somewhere exotic, but we recognised that closing the laptop was extremely beneficial. Spotting the signs of potential employee burnout is harder when working remotely but I booked in individual calls with the team every second week, reminded them constantly of their holiday entitlement, reiterated the importance of taking breaks and encouraged the senior leadership team to embody these practices themselves, we had to role-model the right behaviour.
Staying apart, together
We're a social bunch here at Clarity. It is why people join agencies; for the noise and the banter and the excitement that comes from working together. We will always find an excuse to celebrate with a drink or two, and that didn't stop during the pandemic. The social team went into overdrive and the virtual event calendar was stacked up with Book Club, wine tasting, meditation, yoga, drag bingo and the unavoidable interactive quiz. We sent out fun care packages on special occasions and when restrictions were lifted we all met up in Hyde Park for a picnic.
A personal favourite was our 'Glass of Clarity' with a direct order to stop what we were working on every Thursday at 5pm, pour yourself a tipple of your choice and just have a natter with the team. When you're not together you forget how much you use the office for general chit chat, so our Glass of Clarity was a chance to ignore work and debrief on the latest Netflix series and share tips and tricks on how to endure the boredom of lockdown.
Supporting health and wellbeing
During this period of increased pressure and anxiety, employee mental health and wellbeing was our very top priority. At a very basic level, we provided office equipment for those who needed help creating a comfortable working environment at home through to introducing weekly meditation sessions. No Meeting Fridays were introduced, a day when we asked both clients and the teams to cancel calls and we've since introduced Monday Call Free Mornings created to support the differing personal priorities and ways of working we had across the team.
As an agency lead, you know that you're only ever as good as the people you hire. And I'm blessed to have the most superb team who are smart, creative and bursting with diverse opinions and mindsets. The supportive and collaborative nature of our employees meant we successfully onboarded new staff remotely, with the team wrapping their virtual arms around every new arrival, ensuring they felt part of the Clarity family as quickly as possible.
We also acquired two new agencies, which when you consider we've not yet met face-to-face through this period, and yet in both instances it has been a huge success, is extraordinary. Our buddy-up programme, which encourages employees to grab a virtual coffee with colleagues across all our global offices meant new bonds were created, with plans put in place to meet up IRL as soon as we can!
The path to the next normal
As we enter the next and hopefully final phase and restrictions ease, Clarity is working towards building a safe return to the office, something the team is universally keen to do. We'll never return to the old ways of working, the new normal is a transition to a 'next normal' and it will come with its own challenges, managing the hybrid working model in 2021 and beyond.
What we do know is that it's important to get the balance right. It will require testing different approaches; listening to the team and using that feedback to ensure we're creating something special and strong that further enhances our values.
I'm incredibly proud that at Clarity we operate a flat management structure that calls regularly for the unique perspectives of the entire team wherever they sit in the business. The past year has reinforced for me that listening and then acting on that feedback quickly, means you move forward together, as one team, and that is so incredibly powerful.
For more on working remotely together, read this guest post from Middleton Consultancy Ltd's Richard Middleton on leading different types of people while working remotely.  
https://www.vuelio.com/uk/wp-content/uploads/2021/06/Growing-a-collaborative-and-positive-culture-within-remote-teams.jpg
430
760
Phoebe-Jane Boyd
https://www.vuelio.com/uk/wp-content/uploads/2023/09/vuelio-logo-200px.png
Phoebe-Jane Boyd
2021-06-04 09:13:57
2021-06-04 09:13:57
How Clarity grew a collaborative and positive culture within remote teams