How to become a master of all trades with journalist, blogger, copywriter and PR trainer Sally Whittle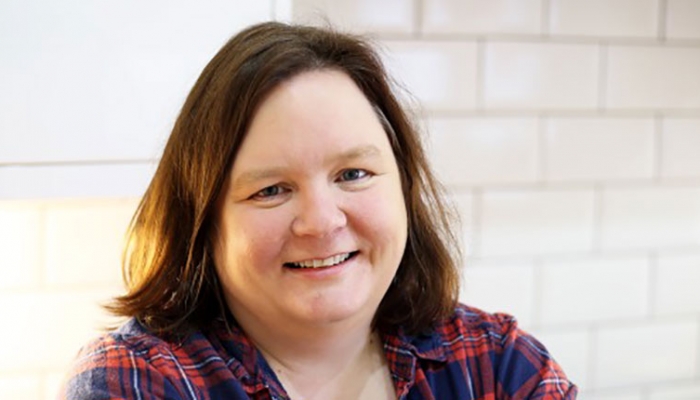 Already well-known to blogging fans as the writer behind Who's the Mummy, multi-skilled Sally Whittle is also an experienced B2B technology journalist, creator of copy and expert on working with influencers for PR campaigns.
Realising she could help PRs connect with journalists in more mutually beneficial ways after doing her own share of grumbling, Sally started her 101 workshops for PR professionals looking to improve their own pitching techniques and copywriting.
Now launching new 101 workshops to answer 2020's big challenges in PR – influencer marketing and social media among them – Sally will share useful tools for measuring ROI, identifying and recruiting relevant influencers and creating impactful content. Regular collaborations with top journalists, PR execs and influencers keep Sally's skills sharp – read on to start soaking just some of them in…
Tell us a bit about your journey from journalist, blogger, copywriter and now teacher of B2C/social media marketing?
I started my career as a writer then features editor on B2B tech magazines in the 1990s, and then became a freelance journalist and copywriter. I focused on business and technology for a range of B2B magazines, websites and newspapers, alongside copywriting for corporate clients. Like most journalists, I did my share of complaining about the world of PR. In 2002, I saw an opportunity and launched our first 101 workshops, where experienced journalists worked with PR execs to improve things like pitching techniques and copywriting. I also worked in-house at a PR agency as a writing coach for a couple of years.
After my daughter was born, I fell into the world of blogging, through my own blog. I spotted a gap in the market for a 'media directory of bloggers' and created Tots100, a community for parent bloggers. Over time, the community grew and expanded to cover travel, lifestyle and food, and incorporate Instagram and YouTube influencers. Today we have over 15,000 community members and we work with dozens of brands to help them with influencer outreach. Although it's very different to journalism, my job is really still about telling great stories that will capture people's attention.
In 2020, we're launching new 101 workshops, which will focus on influencer marketing. It's harder than ever to deliver and measure ROI on influencer projects, but our workshops will give delegates the tools to create campaigns that deliver ROI, and understand how to measure it. We look at all stages of influencer marketing, from identifying and recruiting influencers to understanding how brands can make the most of influencer content using SEO, tracking, licensing and more. Each workshop will also include top influencers, who will be on hand to offer their insights and experiences.
How did you get started with blogging originally, and what keeps you passionate about it?
I started in 2007, basically because I was a single mum in a new town. I didn't have anyone to share my (obvs) hilarious stories with – so I wrote them on a blog. I've been blogging now for ten years and it's changed a lot, but at heart my blog is still where I capture and share those stories and moments we'd forget about, otherwise. Sometimes I think about giving up, because parenting a teen is hard, and like most 14-year-old girls, my daughter finds everything I do completely embarrassing. But I love to write, and the longer I blog, the more I cherish that we have all those memories to look back on, and I value the friendships I've made with other people, online.
Which other blogs are you a fan of and recommend as great examples for those looking to start?
I would say my number one piece of advice is to do what you love. You see lots of people get into blogging and social media as a way to make a job, or get access to reviews, and so on. But building a blog with consistent traffic can be a long slog, and if you're not enjoying what you do, it's going to be a fairly miserable chore. I'd say, make content you would love to follow yourself. Our local farmer just hit 150k subscribers on his YouTube channel, and his most popular video is about muck spreading. So, you know – there's an audience for everything.
I love influencers who know themselves and share THAT rather than fitting into a pretty preset-defined template. I love Tom Pemberton's Farm Life on YouTube, and I also really enjoy following Jen Walshaw from Mum In The Madhouse on Instagram Stories, and Nicole Ocran for accessible style that has a personality. Alison Perry, too, who I think is a fantastic example of building an audience while still feeling like a real person you'd want to be friends with in real life. It's such a skill to be able to do that.
Copywriting is an increasingly sought-after skill, and another way the worlds of PR and journalism are intersecting – how have you noticed the relationship between the two industries changing during your career and what do you think is next?
I think the worlds of journalism and PR are far more collaborative now than when I started out, because journalists often have less time and fewer resources. As a copywriter, I see that storytelling and strong, professional content is more important to brands than ever. When paid advertising is in decline, brands need new ways to connect with audiences, and things like thought leadership, community generation and user-generated content are increasingly at the heart of communications.
One of the skills highlighted in your workshops are working with influencers – how would you advise brands with picking the right influencer to work with?
One of the easiest mistakes in influencer marketing is to go with the ten biggest accounts in a particular niche. Sometimes, that's fine, but I always advise clients to come up with a decent profile of who their customer is, and what influencers they're following. The chances are your customers will live in different places, wear different dress sizes, and live in different sorts of families – don't assume that just one sort of influencer will connect with those customers. We can identify influencers in virtually any niche, so spend time doing research. I actually love when a brand gives us a real challenge, like finding influencers from ten different cities who love yoga and drink whisky. Because those are the campaigns that end up really connecting with the audience.
What do you think are the benefits with working with influencers versus 'traditional' journalists?
Influencer's audiences can be incredibly targeted, and a good influencer is an expert in knowing what content their audience will enjoy and respond to. There's a connection that you don't get in mainstream media.
That said, I'm very clear that influencer content isn't journalism. I read a post on Instagram recently where an influencer described herself as a friendly, trusted sales associate and I think that's a pretty good analogy.
Having previously worked as a computer/telco journalist, what are the parts of the tech media industry that you really miss?
I miss writing about emerging technologies, because there's so much cool stuff going on, and I get a pang when I see old friends heading off to the big industry events. I still do some business/tech copywriting, though, so that scratches the itch, in some ways. What I do now can be exciting in a different way. This job has seen me sit down with bloggers in front of cabinet ministers to debate childcare for working parents, or meet with panels of doctors to discuss meningitis. And then occasionally I edit photos of chocolate biscuits made into penguins.
Do people working in the media, whether PR, journalism, social media or influence, need to have experience or skill sets that can work across each of the disciplines to be successful in 2020 and beyond?
Realistically, we're all working on content, in one form or another. I think the skillset of a successful PR, copywriter or influencer has a lot in common in 2020. We all need to have excellent writing and communication skills, of course. But all of our jobs now require an understanding of things like GDPR and data handling. We all need to understand the technology that people use to consume content, and have a decent working knowledge of things like SEO, data analysis and structured content. Media as a whole is so crowded, with an increasingly sophisticated audience, and I think the people who will have the edge are the people who have those skills.
Find out more about Sally Whittle's work at her website sallywhittle.co.uk and sign up for courses via tots100.co.uk/training.
https://www.vuelio.com/uk/wp-content/uploads/2020/02/Sally-Whittle.jpg
430
760
Phoebe-Jane Boyd
https://www.vuelio.com/uk/wp-content/uploads/2019/09/vuelio-logo.png
Phoebe-Jane Boyd
2020-02-07 15:45:23
2020-02-14 17:34:12
How to become a master of all trades with journalist, blogger, copywriter and PR trainer Sally Whittle