Film Blogger Spotlight: Sean Evans, Back To The Movies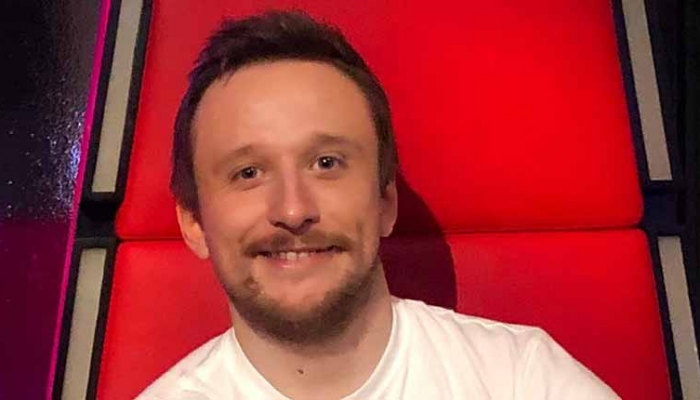 'I'm getting on a bit now and the site is, too' – we catch up with veteran movie blogger (and fourth in our Top 10 UK Film Blogs) Sean Evans of Back To The Movies.
With the BAFTAs behind us and the Oscars on their way, find out what Sean thinks of this year's Academy Award nominees and which superhero movie gets his vote (sorry in advance, Cap).
How did you get started with writing about film?
I was close to turning 21 and my girlfriend at the time wanted to do something special to celebrate my 21st birthday. We had a think of some ideas and we thought that celebrity video messages would be a cool way to remember the occasion. I messaged various official sites and any agency emails I could find. I was surprised at the replies from people who didn't know who I was sending video messages and even signed gifts. I had video messages from such actors as Jeremy Bullock from Star Wars, Thomas Nicholas from American Pie and Kane Hodder from Friday the 13th. Daniel Craig and Russell Brand even sent signed goodies via their agents.
As a result, I managed to not only get these messages but personal email correspondence with some well-known faces. It was then I had the idea to set up a website where I could interview these people and talk about movies at the same time.
What's your favourite thing to post about on your website/blog?
I always love posting a good rant or rave about a certain production but interviews are my all-time favourite. Sitting down with an industry legend and just chatting movies is always a good time. I try to make the interviews as easy going as possible. My film site reviews films as fans would and not critics, so my interviews are exactly the same. A casual Skype chat, a quick trip to a local bar or even an interview after many, many drinks. No cameras, no PR agents telling them what they can and can't say. Just a laid back, good ol' fashioned chin-wag.
What makes the film/entertainment blogging community different (and better!) than others?
Every single person in this community is like a family. We support each other's content, we share articles, we share links. We chat regularly on how we can help one another out. You only need to look at Twitter when you guys announced the UK Top 10 and everyone was there congratulating one another, regardless of which position we were voted.
If you or your team ever attend industry events and launches, what's the most fun or weird one you've been invited to?
I always laugh when people say 'team'. Everyone thinks the site is run by a team rather than a 28-year-old whose hair is turning greyer by the second. The site for 99% of the time I've been doing this is a one-man-band. I do get the odd bit of help now and again when I really need it but it's literally just me.
I love being invited to film premieres, even better getting to walk the red carpet at the BAFTA awards every year. I'm also doing a lot of theme park and entertainment reviews lately so being invited down to be the first to ride a brand new rollercoaster or the first to experience a new attraction opening is amazing.
As far as weird places go, The Viktor Wynd Museum of Curiosity in London is certainly the weirdest place I've ever been. A museum of some of the weirdest items you'll ever see in your life and even a celebrity stool sample collection. Safe to say out of every single place I've reviewed, that is the weirdest place I've ever been to in my entire life. But I'm a bit weird myself so aside from the stool collection everything else was pretty awesome!
With #oscarssowhite trending again, a lot of people were surprised at the lack of diversity in this year's Oscar nominations line-up – what are your thoughts on this?
I was incredibly surprised by this year's line-up. I thought for sure Eddie Murphy would be in the nominations for Dolemite Is My Name, Jennifer Lopez nominated for her incredible role in Hustlers. It's a real shame. Cynthia Erivo is the only non-white performer in the entire line-up which is crazy to me! She fully deserves to be there and I wish her all the best.
It's something that does need to be addressed but the academy should never bow down to an agenda because people complain. That's when things get messy. For example, people up in arms that Little Women wasn't in the mix this year and Greta Gerwig should be in the mix for best director – it wasn't a film even close to being on the same level as the nominated films this year. It's as simple as that. Just my opinion, of course. People should be there because of their talent and talent alone and not for agenda purposes – that's why I was even more shocked by Eddie and Jennifer not being included, because their performances were incredible and that's just naming two!
Do you agree with Martin Scorsese's thoughts on superhero movies, and what do you think of Joker's chances at the Oscars this year?
I wholeheartedly agree with Martin Scorsese. It was a big topic on Back To The Movies this past year. While I thought Infinity War was a masterpiece, the way they churn out 90% of these superhero films to make a quick buck is ludicrous. Some are so simplistic in their design, amped up with green screen scale and fan service to keep the comic book faithful salivating at a sequel or a new character being added in the next movie. Most (not all) of them aren't cinema. They're fluff pieces aimed at making money through simple means, and make money they do.
Joker, on the other hand, is cinema. There's churning out film after film, year after year to dominate the box office and there's films that are made with heart, direction, depth and acting that transcends the screen. Joaquin Phoenix will win the Oscar and he deserves every accolade that comes his way. One character and one character alone, not a movie stuffed full of them to the point where saturation of characters leaves us admiring the pretty pictures and technical achievements rather than the film itself (1917, anyone?). Joker is one movie you can look back and go wow, now that's a cinematic experience. We get to know our character, in a weird twisted way relate to our character, explore his backstory and his character comes full circle, intertwined in a beautifully-crafted world with a near-perfect script. It's rare we see movies like that nowadays. Especially superhero movies. While I agree with Scorsese for the most part, films like Joker are those rare golden nuggets that are released and put Scorsese's theory to bed.
Favourite three films of all time?
Back to the Future, The Wolf of Wall Street, Goodfellas (with a special mention to American Pie for corrupting me as a child).
How do you work with PRs and brands?
To tell you the truth, this last year has been so strange. I've been working with so many brands it all becomes a blur. From Hooch to 4DX to Sony, it's a whirlwind.
As I mentioned in last year's interview, if you haven't got a budget and want me to promote your product or service then please look elsewhere. I'm not starting out looking for content to publish, I'm getting on a bit now and the site is, too. If you want promotion, be willing to pay for it. Even now, to this day, many PR companies try to milk the free content. It does grind a bit.
For PRs looking to work with you and your blog/website, how would you prefer they approach you?
More than happy to get email through my contact form via the website.
What other blogs do you read (whether film-related or not)?
I'm a huge fan of Blazing Minds. Karen Woodham is one of the nicest people I've ever had the privilege of speaking to over the years. We've never even met in person and I speak to her more times than half of my own family!
Flickering Myth and Live For Films are always the sites I aim to be like. Lots of writers, lots of content, always reaching, always aiming, always achieving. That's the mindset those guys give me. They set the benchmark for me to go out there and get my site on a Hollywood trailer or up on a billboard somewhere. Last year's goal was to get my name on the cover of a studio movie; I achieved that. This year is getting my name on a billboard or even a bus station ad, at least. I'd be cool with that.
https://www.vuelio.com/uk/wp-content/uploads/2020/02/Back-to-the-Movies-Sean-Evans-1.jpg
430
760
Holly Hodges
https://www.vuelio.com/uk/wp-content/uploads/2019/09/vuelio-logo.png
Holly Hodges
2020-02-07 12:01:30
2020-02-07 12:05:51
Film Blogger Spotlight: Sean Evans, Back To The Movies