How to pitch to beauty and grooming journalists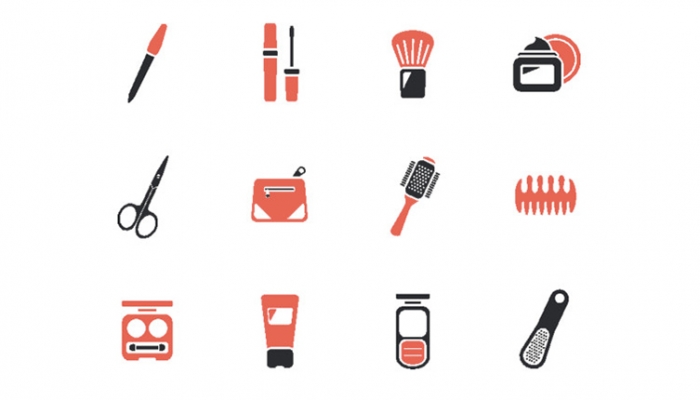 While trips to nail salons, hairdressers and make-up counters have been off the table over the last few months, those looking for some sparkle and shine have had to turn away from professionals wielding make-up palettes and towards products easy to purchase online and try at home. Beauty and grooming journalists have dutifully switched to reviewing new releases ideal for home use and sharing ideas for self-care (and split ends).
Below are tips from journalists working across national, trade, consumer, print and digital for how PRs can best help them handle home eyelash curling kit rundowns, etc. Read on – this could be the start of a beautiful PR journalist relationship…
1. Set out your shiniest details like a store front
'Like most journalists, email is my preferred choice of communication. Be succinct but with enough information to ensure I can make a decision about whether to engage with the content or not, and don't forget price and website details. Attach a high res image too, please. Samples should always be sent to my home address and my target audience is women over 45-years-old, so products that target the signs of anti-ageing are key. This includes skin, body, nail, hair care and gadgets. I am a great believer that women should wear whatever makeup makes them feel good, so unless your product is targeted at teenagers, I want to hear about it. I encourage glitter, colour, highlighter – let me have it.'

Julie Brown is a journalist, make-up artist and beauty columnist for Top Sante
2. Going 'old school' can still be a good look
'Things are hectic at BBT HQ so the best way to pitch a story to us is via email so we can read and digest it in our own time. We are a bit old school, so press releases work very well. Information about the products, brand and brand owner. Also, links to their website so we can have a feel of the brand. We prefer not to receive DM on Instagram but being approached on Twitter works so we can reply quickly. We are happy to attend virtual press days and presentations to get a sense of a product.'
Ronke Adeyemi is the editor of Brown Beauty Talk
3. New products for testing are very welcome while WFH
'It feels a little bit pointless to write about fashion and buying clothes at the moment, but, as soon as things start to return to a form of normality, including anything about COVID-19 will look dated and irrelevant. It's a damned if you do, damned if you don't situation. Right now, I'm welcoming any new men's focused grooming products to test and review.
'I'm really only interested in things that are new or haven't been seen before, particularly when it comes to grooming products. I find it frustrating when it is unclear or pitched as new when it is not. And if I'm having to research something, there's a depth of knowledge lacking in the pitch.'
Marcus Jaye is the founder and creative director of TheChicGeek and writer of 'The Chic Geek's: Fashion, Grooming and Style Guide for Men' and 'Fashion Wankers: It Takes One to Know One'
4. Filed away in a drawer? Your pitch could still be featured
'I file everything in my beauty folder and will always let you know if your product is being covered. If you don't hear from me, I don't have space at this time. Please don't chase as I get A LOT of beauty emails every day and don't have time to reply to everyone. But I promise if it's of interest it will be filed and featured when possible.
'I like interesting content, where a product release doubles up as useful advice or an interesting feature. But general product/new launch info is fine, too. I always appreciate a wedding/bride angle. Celeb/expert interview offers are great! And please note, we don't cover aesthetics or anything invasive in any way.'
Kelly Andrews is editor and CWM beauty editor for County Wedding Magazines and Events
5. Journalists still want what they've always wanted…
'At the end of April, I posted this on my Insta Stories and it pretty much sums it up: "PRs keep asking what journalists want at the moment. FWIW I want what I always want; emails answered promptly, an understanding of my deadlines and what I'm looking for, good communication and people doing what they say they will. These are the PRs I'm working with right now"'.
Claire Coleman is a freelance journalist contributing to titles including the Daily Mail and Metro. She also offers consultancy services to PRs who need help with copywriting, strategy, ideas generation, pitches and events.
https://www.vuelio.com/uk/wp-content/uploads/2020/07/Beauty-journalists.jpg
430
760
Phoebe-Jane Boyd
https://www.vuelio.com/uk/wp-content/uploads/2019/09/vuelio-logo.png
Phoebe-Jane Boyd
2020-07-06 09:30:59
2020-07-06 09:36:12
How to pitch to beauty and grooming journalists