Beer Blogger Spotlight: Rachael Smith, Look at Brew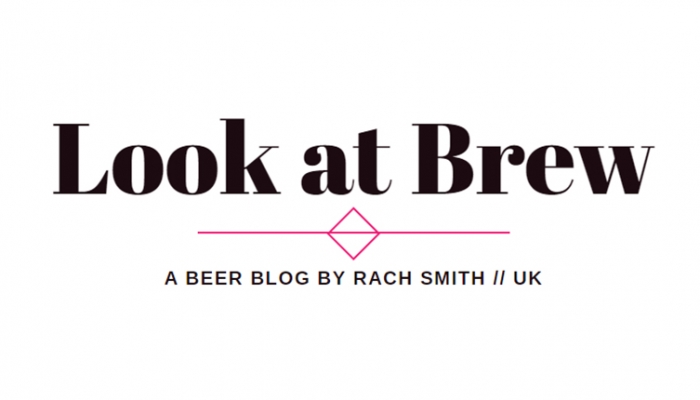 'Beer is usually just one thread in a bigger experience and that relationship and connection is something that really fascinates me' – Look at Brew blogger Rachael Smith likes to look beyond what's in the bottle when it comes to beer. Originally fascinated by the artwork on the outside, Rachael now aims to cover the full experience of beer; the brewing and the people behind the brand labels.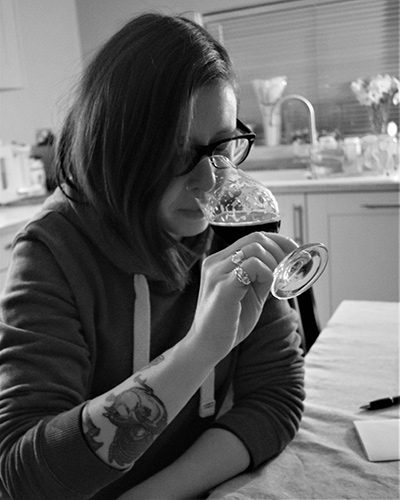 How did you originally get started with writing about beer?
I'd been a keen beer drinker for a few years, all traditional British stuff, then started to notice a shift. The likes of Beavertown, Camden, The Kernel, Brew by Numbers, etc. were releasing beer styles that I'd not heard of before and often with striking labels which really stood out and marked them as something new and different. I was drawn to the artwork of these new beers so I set up my blog as a way to document them. The blog soon developed and has evolved to be a celebration of all beer and brewing.
What's your favourite thing to post about and why?
I'm writing more think pieces these days and really trying to use mindfulness in my approach when it comes to how I feel about beers and pubs in particular moments. Beer is usually just one thread in a bigger experience and that relationship and connection is something that really fascinates me so that's where my interest is currently.
I do reviews as well but have made the decision to move these to Instagram only as that's how the scene seems to have progressed. People don't want to read a long review anymore; they're checking Instagram for a quick commentary and a good photo. I will always try to give honest reviews and point out if improvements can be made – it's better for everyone instead of just hyping something up, and there's a lot of hype in beer! I'm a fan of travel pieces and brewery features, too, and enjoy telling the story behind favourite breweries and beers, so that's something I'd like to do more of.
How have you had to change your approach to blogging, or your content, during the COVID-19 crisis?
I've been trying to shine a light on all the local independent brewers doing delivery just to keep afloat. There's a huge community vibe within the local beer scene and it really feels like folks have rallied to help small businesses during the pandemic. I've put a list on the blog of the local brewers and bottle shops offering takeaway or delivery and I've been buying direct too, so my Instagram feed has reflected this, also. But generally, anything that I've written has been as a result of what is being experienced right now; life during lockdown, missing the pub experience, the beers I've been drinking. Even if I've had ideas for content not directly influenced by lockdown, I've not felt the need to post them – it just hasn't seemed relevant or important, but as we're moving towards things easing, that'll change.
Any particular pubs or bars you've really been missing during the lockdown?
Yes, many! In particular is The Surrey Oaks in Newdigate which is a wonderful traditional country pub with a huge beer garden. It is welcoming to families which is a must, with a toddler in tow. They've got a great team who serve incredible food, cask and modern keg beers. It's the moon on a stick and will be my first port of call. In my hometown, Horsham, we've got some fantastic pubs too, and an evening spent in The Malt Shovel, Anchor Tap or Frog & Nightgown will be greatly enjoyed when the time comes.
What's the first beer you ever tried, and do you still drink it occasionally?
I think it was probably a little French or Belgian beer, the kind that comes in little stubby green bottles, cheap as chips (cheaper in fact), from the supermarket. I don't remember much beer in the house growing up, but there were those in the summer, and I remember Dad would have a bottle after a day in the garden or mowing the lawn. I remember joining him for one after an afternoon of gardening. I haven't bought any for a long time now but that will have to be rectified!
Any breweries from the past that you wish were still around?
I've got to say Hastings Beer Co. The team brewed some incredible saisons and hoppy brown ales. They were definitely ahead of the curve locally in terms of style trends and the quality was there to back it up.
For people who don't drink, can you recommend a good non-alcoholic beer that still comes close to the taste of the alcoholic version?
Big Drop Lager is excellent and easy to find. I've also recently been impressed by West Berks brewery and its Solo pale ale. There are a lot of low and no alcohol beers on the market right now, many of which are really good. It's an interesting and exciting part of modern beer which is developing at a huge rate and the quality that's out there is reflecting this.
How do you collaborate with brands and which kinds do you really like working with?
A brand will typically get in touch to ask if I'd like some samples for review or if I'd like to join an event. Some brewers reach out to ask if I'd like a tour. This will then translate into social media posts and if there's something there that really stands out, or if I've been to a brewery for a tour, then I'll write about my experience and try to tell the story of that place/person/beer. I like working with folks who stay in touch and let me know of any news/new releases, etc. Being personable goes a long way.
For PRs looking to work with you and your blog/website, how would you prefer they approach you and with what kind of content?
I can be contacted via my website or social media channels and I'm open to ideas if a brand wants specific content. If there's something there that appeals to me, and I think it's a good for the blog, then happy days. The more info upfront, the better.
What other blogs do you check out regularly (whether beer-related or not)?
Beer Compurgation by Mark Johnson is one I read regularly. Mark blogs about all things beer and pubs (and sometimes chickens) and is well worth following.
I'm also a fan of Boak & Bailey for varied beer related content from tastings, to historical research to think pieces.
Chris Norman of The Ale Album blog is worth a read for anyone who loves music as much as they like beer, as he often pairs beers with albums. The albums always have stunning artwork, too!
Finally, Matt Chinnery aka The Half Pint Gentleman has just updated his blog and it's a collection of great photos, travel pieces and tasty recipes.
https://www.vuelio.com/uk/wp-content/uploads/2020/07/Look-at-Brew.jpg
430
760
Holly Hodges
https://www.vuelio.com/uk/wp-content/uploads/2019/09/vuelio-logo.png
Holly Hodges
2020-07-03 10:50:39
2020-07-03 10:53:13
Beer Blogger Spotlight: Rachael Smith, Look at Brew