PR Spotlight on James McCollum, director of Barley Communications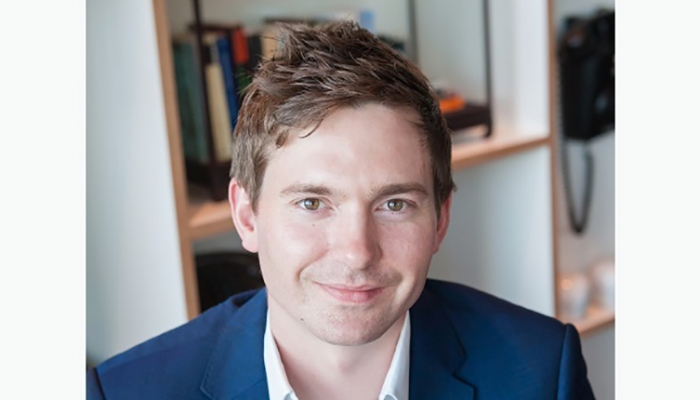 Taking on a new role is always going to be challenging, but especially when it comes during an international health crisis impacting businesses across the globe. James McCollum has welcomed the challenges of working through lockdown in his recent appointment to director at Barley Communications, and takes us through how the virtual agency is dealing with the current obstacles facing the PR industry and its clients and what can be learned from them.
'I'd ask not whether the industry 'can', but whether it 'needs' to return to the way things were before…'
What are the main challenges you've faced taking on a new role during lockdown?
Lockdown has been a difficult time for people in ways none of us could have ever imagined.
I suppose a key consideration has been reassuring clients that I'll continue to be someone they can contact on a day-to-day basis. There can be perceptions that a change in position can mean less time delivering their work – which is not the case for me at all. I'm a firm believer that communications leaders and practitioners need to continue operating 'at the coal face' if they want to provide the best advice and deliver the most effective campaigns for their clients, such is the pace of change in how people access and consume content.
What are you most looking forward to getting stuck into in your new role?
The two best things about working at Barley are firstly working with and learning from incredible people and talent, at all levels – from old hands to new kids on the block, we all have something to learn.
Secondly, it's working with amazing clients that have a real impact on people's lives. Our strapline is Communication That Matters – and it's true!
In terms of my new role, I'm looking forward to supporting new and emerging talent in the business, and expanding our social purpose portfolio to deliver more meaningful campaigns that have a positive impact.
Are the Barley team working from home at the moment, and what are the plans for returning to the office?
Barley is a virtual agency that has always embraced working from home. It enables us to work with the brightest and the best who, in many cases, aren't able to commute. In that sense, COVID-19 has been business as usual for us.
We have missed our regular meet-ups, though – our 'B-Hives'. These are monthly opportunities for us to get together, tackle key briefs as a unit and brainstorm ideas together – as well as have a good catch-up. In the meantime, we've continued running creative sessions remotely, both internally, and with existing and new clients – we've won several new briefs in the last few months.
Having made the adjustment to remote working two years ago, my advice would be to stay connected with colleagues and clients. Don't be afraid to pick up the phone or suggest a short ideas session to nail a brief. Interaction is one of the most important parts of our jobs – it's the heartbeat of what we do – and it's important to keep that at the core of your day-to-day.
Which pieces of tech have really been helping you work through the current crisis?
Given we work from home permanently, we haven't needed too many changes. We've been using Zoom and Sharepoint for years, so no real changes in terms of software. Although, running messaging workshops via Zoom has led us to explore different features, like the breakout rooms – if you haven't used them in lockdown quizzes yet, you're missing out!
My main tech game-changer is hardware – I'm a sucker for multiple screens/monitors as I always have a heap of different programmes open at once, so when I moved to working from home that was top of my list of must-haves.
Do you think the industry can return to the way things were before?
I'd ask not whether the industry 'can', but whether it 'needs' to return to the way things were.
With the exception of face-to-face client meetings and pitches – which I hope return soon, as you can't replicate the energy of strategy sessions and pitches on Zoom – I'm not convinced the industry needs to return to its pre-COVID-19 routines. Do agencies need all team members to waste time every single day on uncomfortable rush hour commutes – time which could be better spent exercising, reading, learning, or with family and friends? Do agencies need to pay office costs for a workforce that has most likely adjusted to home working? Do teams want to miss out on talent that can't commit to 9-5, five days a week in an office?
So, I suppose the answer is no. The industry will adjust in places – but the best talent will go to the organisations that meet their needs and lifestyle.
Which particular sectors among your client base do you see making the quickest recovery post-pandemic?
Splitting by sector is tricky – there are massive differences within each. Look at the charity sector – some charities are getting massive exposure at the moment (see FareShare's work with Marcus Rashford) while lots of others are seeing donations fall.
What we have seen is some clients strengthened and emboldened during the pandemic. One was asked by the Government to run antigen tests for COVID-19, which rapidly expanded its operation. Other clients have adapted to new roles, such as generating funds to support key workers.
The PR industry has a diversity problem – what can agencies do to create diverse teams and support BAME colleagues into higher positions?
Firstly, I know that as a white male I'm not necessarily the most appropriate spokesperson here, but it's abundantly clear that the industry has heaps more to do and we all have a part to play. Agencies have to stop reeling out platitudes and take meaningful action.
One observation I would make is the need to move on from the obsession with media relations – for too long the industry has been run by people who honed their skills in a different age of communications, when journalists were wined and dined, and stories proudly cut out of the paper for your scrapbook. This has been reflected in the workforce – a PR industry of middle-class white people employed to engage middle-class white journalists.
We're in a different media age now – our audiences are more diverse, and their touchpoints and media consumption more varied. In order to channel content more precisely and achieve success for clients, we need tailored insight, understanding and experience from a more diverse workforce, one that reflects the audience we need to engage. Teams that lack diversity will have incomplete strategies that will miss the mark.
What do you love most about working in the PR industry, and would you recommend this as a career?
Variety. I'm not the first and won't be the last to say it, but it's true. This job has taken me to places and given me experiences I'd never have imagined.
I recently chaperoned the PM and his team around a laboratory (at a 2m distance, of course). Throw in dockside warehouses with famous graffiti artists, the media centre at Gleneagles for The Ryder Cup, NHS secondments, grueling Council meetings and messaging workshops in the Middle East and it's a pretty eclectic and rewarding mix.
I'd absolutely recommend it – if you want the unexpected, get involved!
https://www.vuelio.com/uk/wp-content/uploads/2020/07/James-McCollum.jpg
430
760
Phoebe-Jane Boyd
https://www.vuelio.com/uk/wp-content/uploads/2019/09/vuelio-logo.png
Phoebe-Jane Boyd
2020-07-07 09:07:42
2020-07-07 11:08:17
PR Spotlight on James McCollum, director of Barley Communications