How to pitch to busy newsrooms in busy times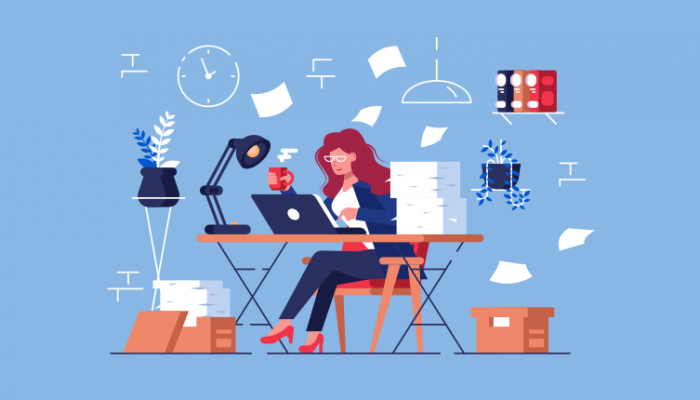 The battle to get through to a newsroom is intense, particularly now when the news and policy environment is so busy and journalists are under incredible pressure to meet deadlines while maintaining editorial standards.
News journalists, as every PR knows, are some of the hardest to reach and engage, but if you get it right then you'll put your spokesperson, organisation or campaign front and centre of the coverage that sets the agenda.
Each journalist and media have their own production and publishing schedule, but we've compiled these top tips on how PR professionals have the best chance of getting through.
1. Do your research
There are two ways to target a newsdesk. The first, which is useful if you have 'urgent' news that you want to distribute as broadly as possible, is to email the generic news address at news agencies and national and regional titles. This has the potential for the whole news team to see your press release or pitch, so don't then follow up by also emailing each person on the news desk individually. Trust that if the story is useful, it will be forwarded on to the relevant contact.
Alternately, if you have a specialist story, for example about health, a business or consumer trends, use your media database to find the reporter who covers what you're looking to pitch. Then check what they've recently written to confirm you can hook your story on to a theme the reporter is interested in and get in touch with them directly. A carefully targeted message, in the manner they prefer (email, tweet etc) with your pitch or press release will have a much better chance of grabbing their attention.
2. Pick the right time to get in touch
Bad news – there's never a 'right' time to pitch a news reporter who will always be on deadline. As every PR who has called a busy journalist knows, no one sets aside half an hour each morning to speak to PRs. Instead, the majority of news teams will gather every morning and afternoon to set their agenda and allocate assignments. Times will vary but are normally around 8.30am-9am and 2.30pm-3pm. This means that you have a better chance of being included in the day's news planning if your stories reach them before these meetings so they could be pitched as potential content.
And, if you're planning to contact journalists early in the morning, do it by email (don't call) with clear to-the-point words that summarise your story and why it is relevant to them (and their audience). No waffle; remember, they don't have much time.
3. Be prepared
Deadlines and timings to turn around copy are exceptionally short for newsrooms. This means that when you pitch, you need to make every word count. For email subject lines – keep them short and clear so they know what your pitch is before they open the email. Before you email your contacts, make sure you have all the materials they may ask for if they're interested in your story.
If you've pitched an expert, make sure you already have the spokesperson available, and their quotes and comments ready to share. The reporter may want high-res pictures, so have them ready (either to attach in a follow-up email when asked for, or file hosting link). Think of alternative angles for your story as well, in case the reporter comes back with a request for something different. All of this will have to be done quickly – asking a journalist in a busy newsroom to wait, or disappearing on them before their deadline, will sour your relationship just as quickly as a deadline can get missed.
4. Make your story essential
You've found the right journalist and you've got a brilliant press release with a spokesperson available should more commentary be needed, but how can you make sure your content is indispensable? The key is to think about all the elements that a journalist will need both to potentially write up your story or to incorporate your story into a broader piece they could be working on.
Have additional details ready, such as a summary of the research your client or brand has access to; a range of experts who could provide alternative point of views; products for testing; consumer case studies or quotes from trusted third-party experts. This means that if they can't cover your story at that moment, you are making it clear how useful you (and your content) will be in the future when they come to plan their next article.
5. Following up (don't)
It is essential for reporters to track down stories their readership will be interested in and they are always on the lookout for the next story. They won't ignore or forget a good story, so if you've pitched one piece of content, once is enough – if it's useful, the journalists will use it or ask for more detail. They may even save your pitch for another day, or your details as a potentially useful source of content for future.
That will be ruined with excessive 'I'm not sure if you saw my email', or 'trying one more time' follow-ups, no matter how well-intentioned or kindly phrased. Don't hassle – you don't want to be known as a menace, but as someone who understands what makes a good story for the journalist and might have something useful later. The journalist will remember you – keeping a raft of useful contacts is one of the important parts of their job.
6. It is all about relationships
Just like newsroom journalists, as a PR you'll also be working at a fast pace to tight deadlines with multiple stakeholders. There is a special balancing act between the pressure you're under to secure coverage and the need for journalists to have a story. For this to work successfully, you need to think through what the journalist needs then make sure you're realistic in what you can provide – don't oversell your story or when you can turn additional research around because you'll end up letting down the journalist you later need to rely on. To become a trusted source for content for news journalists, be prepared, knowledgeable, helpful and, most of all, sensitive to the environment they're working in.
Find the right journalists for your pitch – with information on how they like to be contacted – with the Vuelio Media Database. Want more pitching tips? Get tips from freelancers on how they like to be pitched to here.
https://www.vuelio.com/uk/wp-content/uploads/2020/04/Pitching-to-busy-newsrooms.png
430
760
Natalie Orringe
https://www.vuelio.com/uk/wp-content/uploads/2019/09/vuelio-logo.png
Natalie Orringe
2020-04-03 09:39:25
2020-05-28 13:19:35
How to pitch to busy newsrooms in busy times