How Trump's campaign won Facebook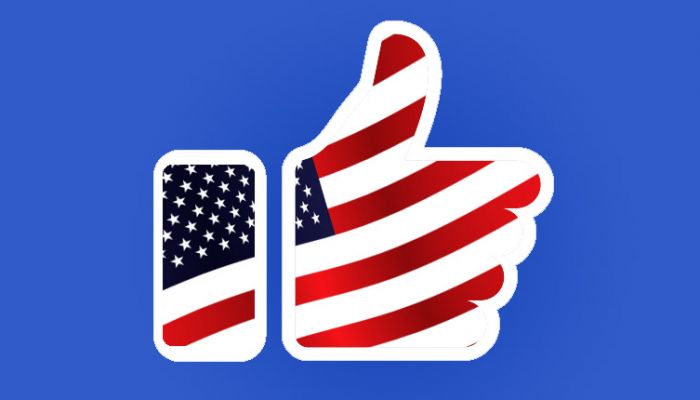 Donald Trump's successful Presidential campaign has previously boasted that it did a better job on Facebook than Clinton's, and an internal white paper from the social media giant has shown they're right.
Reported by Bloomberg, the internal white paper was published days after the American election and provides massive insight into two different methods of Facebook campaigns – and how important the platform is to political entities.
The white paper reveals that Trump's campaign spent $44m on Facebook between June and November 2016, dwarfing the $28m Clinton spent in that time. The white paper also claims that 'Trump's Facebook campaigns were more complex than Clinton's and better leveraged Facebook's ability to optimize for outcomes'.
Next time you're working out how many variations of advertisement to try on social media, think about this: Clinton's campaign ran 66,000 different types of advert (seems high, right?), and Trump's ran 5.9m. That's five point nine million.
The campaign rapidly tested different forms before choosing the most successful to roll out further. Trump's adverts were also focused on action – 84% asked people to do something, like donate, compared to just 56% of Clinton's.
The Bloomberg article also suggests a possible link between the white paper and the Russian interference investigation, as the white paper was supplied to that investigation by a former Facebook employee. It says more than a quarter of Trump's spend was tied to 'third-party data files on voters' and used a Facebook tool that helped the campaign show ads to people who looked similar to the names on file.
The former employee wrote: 'Did Russian operatives give the Trump campaign a list of names to include or exclude from advertising that was running on Facebook?'
Clinton's campaign was targeting broader audiences and only four per cent of her spend went on the lookalike tool.
Mark Zuckerberg is due to make his first congressional testimony this week and is likely to be questioned about this white paper. Whether he will be able, or inclined, to reveal what lists Trump's campaign uploaded remains to be seen.
What is now arguable, is that Facebook helped Donald Trump win the election through a mixture of bigger budgets and more intelligent use of the system. Expect all future political campaigns to take note – Facebook victories can lead to real life victories.
https://www.vuelio.com/uk/wp-content/uploads/2018/04/American-thumbs-up.jpg
430
760
Jake O'Neill
https://www.vuelio.com/uk/wp-content/uploads/2019/09/vuelio-logo.png
Jake O'Neill
2018-04-04 07:50:16
2018-04-04 11:50:43
How Trump's campaign won Facebook