How will turnout and opinion polls affect the General Election result?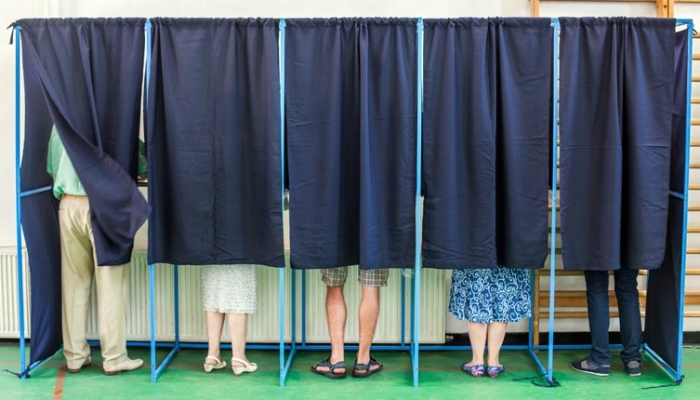 Vuelio's External Relations Manager Sam Webber investigates the final push for voter registrations before the deadline and whether opinion polls will have an impact on turnout in the first December election the UK has had in over 90 years.
Polling day for the 2019 General Election is now less than two weeks away.
The first December election campaign since 1923 is drawing to a close with the final debates, opinion polls and seat by seat projections set to dominate the media coverage.
Postal votes are landing on doormats across the country. Many are often completed and returned within a day or two, so this weekend is in effect the first polling day of the campaign; a dry run for party activists before the main event on 12 December.
In 2017, 8.4 million people voted by post (18% of voters) and given the time of year and weather conditions, it is likely that the number voting by post this time will be higher still. Overall turnout for this election will be crucial, especially given the high number of marginal seats which are likely to decide the outcome.
68.8% was the turnout in 2017 but it could be even higher in 2019 given how important the result will be in deciding not just the next Government, but the next stage of Brexit and whether or not the UK leaves the EU and the end of January.
Equally, polls pointing to a 10% lead or more for the Conservatives and a key poll and seat projection suggesting a Tory majority of 68 might mean people stay at home if they believe that the result is beyond doubt.
It might also mean that the traditional Labour voters in the North, the Midlands and Wales who are likely to support the Conservatives on this occasion to ensure Boris Johnson has a majority to deliver Brexit, are persuaded at the last minute to stick with Labour instead.
Another factor to consider is the final push for voter registration right up until the deadline of 23:59 on Tuesday 26 November; 3.85 million people registered to vote by the final deadline which was 67% higher than the 2.3 million people who registered in the same period leading up to the 2017 poll. A significant proportion of these people will already be registered to vote though they are still counted in the total figure. However, this still points to a high level of interest in this contest despite the festive season.
67% of registrations also came from people aged 34 or under which would usually be more beneficial to Labour and proved to be true in 2017 when the party captured seats in university towns like Reading, Canterbury and Warwick and Leamington.
Labour will be hoping its dominance on social media and ability to get its party message out, drives up turnout in those key seats they need to win or retain to deprive Boris Johnson of a Conservative majority. The Conservatives will be pushing their message, that only a Conservative victory on 12 December will see Brexit delivered and take the country forward, even harder in the key seats they need to win and more widely on social media platforms. The public will decide which option they prefer.
Sam Webber is External Relations Manager at Vuelio. He is a prospective parliamentary candidate in the general election, standing for the Liberal Democrats in Erith and Thamesmead.
https://www.vuelio.com/uk/wp-content/uploads/2019/11/Polling-booth.jpg
430
760
Sam Webber
https://www.vuelio.com/uk/wp-content/uploads/2023/09/vuelio-logo-200px.png
Sam Webber
2019-11-29 15:31:49
2019-11-29 15:31:49
How will turnout and opinion polls affect the General Election result?