Bob Neill: Our frequently overlooked justice system needs to be properly resourced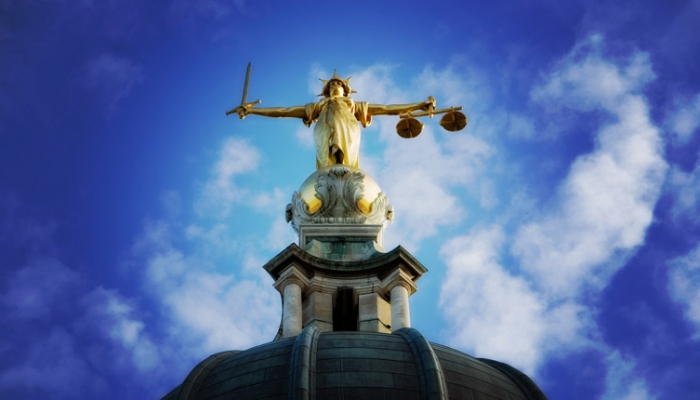 This blogpost is part of a cross-party series on Vuelio's political blog Point of Order which publishes insight and opinion to help public affairs, policy makers and comms professionals stay ahead of political change and be connected to those who campaign on the issues they care about. The blog has recently published on voter turnout and opinion polling, the immigration system, the environment and tackling the climate emergency. To find out more or contribute, get in touch with Vuelio Politics.
Conservative candidate and most recent Justice Committee Chair Bob Neill says that the UK justice system is 'as integral a part of our social services as anything else, employing, directly or indirectly, some immensely dedicated, talented and brave people'. He calls for greater investment in our prisons, more money for the legal aid system and a proper strategy for recruiting, retaining and making the best use of magistrates, who deal with around 95% of criminal cases.
For many, the justice system can seem a distant and complex web of solemn juries and impenetrable legalese. Taken together with the fact most of us rarely have any direct contact with it, it can be easy to see why the sector is frequently overlooked and often under-appreciated. However, we do so to the detriment of us all.
Indeed, the justice system underpins everything we do, managing how we deal with those who break the rules and offend; how we try constructively to prevent that, protecting the public from harm and supporting the victims of crime; and how, wherever possible, we attempt to rehabilitate those who have done wrong, giving them the tools they need to forge a second chance for themselves. At the same time, our courts system helps to protect our fundamental rights, provides us with a means of seeking redress when the law is broken, and resolves disputes between individuals and businesses. These are all measures of a civilised society.
It is for those reasons the justice system is as integral a part of our social services as anything else, employing, directly or indirectly, some immensely dedicated, talented and brave people. It needs to be properly resourced and the people working in it better supported.
Against that backdrop, the Justice Committee, which I had the privilege to Chair over the course of the last two Parliaments, has in recent years carried out an ambitious and broad programme of scrutiny on everything from bailiffs and the enforcement of debt to the probation system and the small claims limit.
So, what needs doing?
In short, from a criminal justice standpoint, we need greater investment in our prisons so we can recruit more staff and, importantly, retain experienced officers; reform the prison estate, to ensure it remains fit for purpose; and make education and training opportunities central, providing support to help offenders find employment and housing once released. The recent announcement, included in the Conservative Party Manifesto, to create a prisoner education service focused on work-based training and skills is a very welcome first step.
To those who doubt the need for reform, I would say this: with the cost of reoffending estimated to be £18 billion a year, and recidivism rates remaining stubbornly high, the stark reality is that none of us as taxpayers are receiving value for money. All but the most serious offenders will one day be released from prison. The current status quo, in which not enough support is available to ensure those same people don't simply revert back to a life of crime once on the outside, is neither economical nor does it represent smart justice.
From a civil justice perspective, we have to make sure our courts are more efficiently run and properly maintained, also putting more money into our legal aid system to ensure access to justice isn't hindered. One of our main concerns has been an increasingly depleted magistracy. Given these volunteers deal with around 95% of criminal cases and a substantial proportion of non-criminal work, including family law cases, it's a challenge that needs to be urgently addressed via a proper strategy for recruiting, retaining and making best use of our magistrates, including through advertising campaigns and work-based support schemes to help those who serve.
Whichever party comes out on top on 12th December, these will be the tasks incoming ministers have to grapple with. A good start would be to move forward with a pragmatic, evidence-based approach that seeks consensus across the House of Commons on these vitally important issues.
This is a guest post from Bob Neill, who has been Chair of the Justice Committee since 2015. He is the Conservative candidate for Bromley and Chislehurst.
https://www.vuelio.com/uk/wp-content/uploads/2019/12/Old-Bailey.jpg
430
760
Phoebe-Jane Boyd
https://www.vuelio.com/uk/wp-content/uploads/2019/09/vuelio-logo.png
Phoebe-Jane Boyd
2019-12-04 10:41:20
2019-12-04 10:41:20
Bob Neill: Our frequently overlooked justice system needs to be properly resourced